Discover more from Snack Cart
A weekly summery of the best food and restaurant writing from around the country, plus local news from your favorite cities.
Over 6,000 subscribers
One of the harshest reviews I have ever read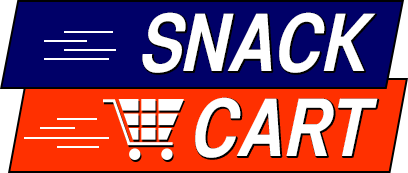 The review everyone is talking about this week is by Jay Rayner at the Guardian. He travelled to Paris to dine at Le Cinq in the Four Seasons Hôtel George V. It was supposed to be just research, but the meal was so bafflingly terrible he ended up writing a full review. He describes the dining room as, "decorated in various shades of taupe, biscuit and fuck you" and gets harsher from there. My jaw literally dropped when he compares the press photos to the ones he took. I strongly recommend reading the full review and also reading the harshest lines as read by cats.

Someone half-assed this "comprehensive" rundown of all the food scenes in the Fast & The Furious franchise. I can think of at least three more, but this is still the most important thing you will read today. I need another Corona.

Speaking of which, this statistical breakdown of how many Corona sips there are across the franchise raises more questions than it answers.

Helen Rosner at Eater takes a turn eulogizing the Lucky Peach. She says that the writing was good, but the real influence came from the magazine's aesthetic, which took over the food world. This article is fantastic. It's the kind of perspective that makes you smarter for having read it. I'll never look at a magazine cover as thoughtlessly again.

This is a beautiful and heartbreaking story about family, traditions, handwritten recipes, Passover, and brisket.

Here's a great random Facebook video of Paul Bocuse making oeuf en meurette au Beaujolais. It's in French, but it's still a delight to watch. What struck me is how awkward he is on camera. Here's one of the best chefs in history, and he has no idea what to do when the camera is on him.

All expenses paid Taco Bell wedding. I want the fairy tale.

The New York Times profiles Steve Lillywhite, a superstar music producer of the Rolling Stones and U2. Lillywhite is also the head of a company in Indonesia which packages CDs and distributes them in Kentucky Fried Chicken restaurants across the country. This reminds me a lot of that brief moment in the early aughts when Starbucks was the largest CD distributor in America. With lines like this, "We even do concerts at KFC with some of our artists. So music and chicken have become intertwined", it's a fun read.

Have you watched KCET's The Migrant Kitchen yet? It's kind of like Chef's Table but with a bit more soul.

This article at MEL (some weird men's magazine I guess?) argues that meal delivery services like BlueApron aren't saving you money. I was really excited but this seems like absolute bullshit. He compares their rates with the $4 per meal recommended by the Department of Agriculture. That's insane. There's a lot not to like about these services (someone needs to write that piece) but this doesn't pass the smell test.  

Everyone was aghast earlier this week when President Trump  didn't know the name of the country he was bombing, but could describe the chocolate cake he was eating when he ordered the attack. Some random-ass blog HAS PICTURES OF THE CAKE.

I really cannot tell if I love or hate this essay about the memories wine can generate.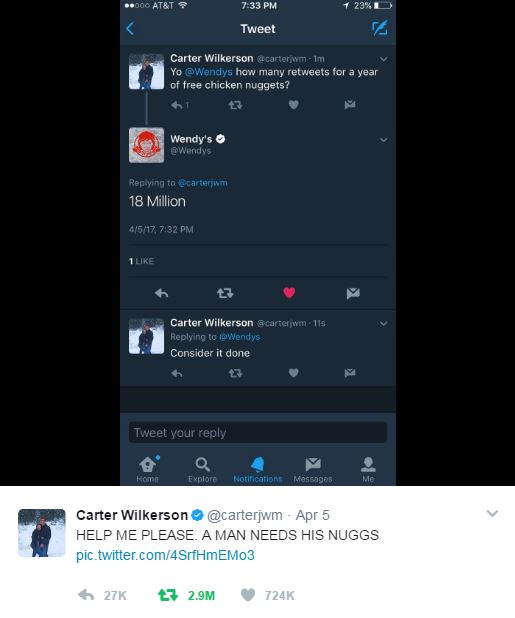 GQ interviews Jacques Pepin, who is a goddamn national treasure. He talks about his life, the tyranny of recipes, and what most home cooks get wrong (they are impatient and don't taste enough) I giggled throughout this interview and you will too.

VICE has a lovely article about how to treat waiters, by waiters. Most of it is pretty standard, but there's a good point that they don't always want to do shots with you -- they're at work.

There is a Japanese subculture of people who dress their cats up as chefs and I'm here for it.
Chicago
An oral history of Frontera Grill is essential reading for anyone who cares about America dining. Doesn't matter if you live in Chicago or not.

I do not believe that Nick Kindelsperger ate 243 tacos in one month, but his review of Love & Tacos is still excellent. It's a nouveau (nuevo?) taco place owned by a former Key & Peele writer with a number of unexpected flavor combinations..

Both Phil Vettel at the Chicago Tribune and Mike Sula at Chicago Reader review Trench, the new Wicker Park spot replacing avante garde steam-punk themed (?) Trenchermen. Both find a strong restaurant, citing almost the exact same standouts and missteps. Both predict it will do great. Sula gives it a bit more context. He points to the unapologetically meat focused menu as a bit of a throwback and describes it as playing it safe amidst more the more experimental vegetable-centric menu items popping up more and more. It's a good review that can make me see pastrami spiced pig head or buffalo sweetbreads as 'playing it safe', but this one does it.
New York
Gersh Kuntzman of the New York Daily News publishes a call to arms to save Sunny's in Red Hook. The bar, over 100 years old, has been a center of New York weirdness for a long time. They need to raise $50,000 to stay open after the owner died last week. It's a great story, and I just gave $100 -- you should too.

Robert Sietsema, Elmhurst, Indonesian food. He visits Awang Kitchen and drops some knowledge for people who don't know the difference between Javanese and Sumatran (me). He also says skip the sushi bar.

He must have had extra time in Elmhurst, because Sietsema was also able to give three stars to Happy Stony Noodle. The review mostly talks about how Taiwanese food is finally getting its due. This struck me as strange, since up here in Boston we've had stand-alone Taiwanese places for a while.
If you didn't know, one of the owners of SweetGreen (the quick service salad chain at which I eat twice a week) is the child of the owners of La Caravelle, one of the most famous restaurants in New York history. This is a good read on what growing up in that environment was like.

Ligaya Mishan is in East Williamsburg at Wafa Express. She describes it as any other no-frills Middle Eastern place in the city, only more so. Her review is an ode to the best possible version of whatever Middle Eastern wrap you had for lunch last week.

Eater profiles Suzanne Cupps, the new head chef at Untitled (the restaurant at the Whitney museum) and the only female executive chef at the Union Square restaurant group.

Pete Wells reviews Torishin in Hell's Kitchen. Halfway through the review he admits he heard mixed things about the old location and didn't rush to review the new one. He apologizes profusely, and the first half of the review is basically a tone poem dedicated to chicken. I MUST GO HERE NOW.
Boston
Kyle Clauss at Boston Magazine heads to Fenway park to sample some of the new foods. I've hated on the lobster poutine in a previous issue of the newsletter, but I hadn't beheld the "Meatball Cone". Clauss describes the dish, from the Strega group, as a nightmare. Not only is it bad, it's impossible to actually eat. I'm mostly upset that Kyle didn't link to this.

Marc Hurwitz at the Dig heads to Arlington to review Noodle Market. He says it probably won't reach the upper echelons of Vietnamese or Thai places in Boston, but it's close and it's a godsend for folks in that neighborhood.

Commonwealth Magazine, which doesn't write about food per se, maps the food deserts of Massachusetts. In particular, gateway cities like Taunton and Brockton are huge holes.

Scott Kearnan at the Herald looks at the special dishes chefs around Boston are preparing for Easter.

Catherine Smart does a Cheap Eats column (ugh) looking at Manoa Poke shop in Somerville. She leads with talking about "peak poke" (double ugh) before circling around what makes this shop stand above the rest. It's a mix of the ingredients, service, and the authentic aloha attitude.

The Barbara Lynch press tour continues. Apparently she's writing a book as well as starting a bank and a working on a dried vegetable startup. Whatever, she's a badass.

Devra First does a sort-of review of Terra, the new place at the top of Eataly. I said last week that Eataly doesn't feel that relevant, and this review doesn't change my mind.
Washington D.C. 
After the Post discontinued it (the only bad move Bezos has made), the Washington City Paper has picked up the baton and ran the annual peeps diorama contest. If you don't love the winner this year, "The Peeple vs. OJ Simpson" then I don't want to know you.

A map of the best beer gardens around the district.

Jim Shahin, who is billed as a food columnist but whose byline I've never seen before, asks some important questions about the food at the National Museum of African American History and Culture. The museum doesn't mention barbecue, which many would describe as the most American of foods and which has a long African-American tradition. Beyond that, the museum restaurants (which have been described an extension of the museum) serve barbecue in inaccurate ways, separated from the historical and culinary context. What could easily come off as nitpick-y reads like a sober and damning critique. This is worth a read for anyone interested in the museum, barbecue, or history.

The Voltaggio brothers have finally teamed up, opening up a restaurant at the MGM National Harbor. Tom Sietsema award the sons of Maryland 2.5 stars for a steakhouse that goes far afield from the standards. Honestly, I had a hard time finishing this review, which read like a vaguely cobbled together list of food trends.

Tom Carman visits Street Kitchen in Tyson's Corner. He focuses on how this standout dosa stop is buried in the middle of a suburban mall. The restaurant blurs the line between regions, preferring a concept the chef calls "Indian for all!" While that might make some foodies turn up their noses, Carmen says the execution and flavors are too damn good.

Carman mentions Tyler Cowen in his Street Kitchen review. Tyler himself writes up Arroz in Washington Avenue NW. He says it's too good for the quality to last very long, so go now.   Now that you've selected a template, you'll define the layout of your email and give your content a place to live by adding, rearranging, and deleting content blocks.
When you're ready to change the look of your email, take a look through the "design" tab to set background colors, borders, and other styles.
If you need a bit of inspiration, you can see what other MailChimp users are doing, or learn about email design and blaze your own trail.
Los Angeles
The Hollywood Reporter apparently does a monthly restaurant list, with white-hot Kismet topping it for April. It's fun, though I wish they would focus the list more on places to power-dine.

Bill Esparza writes for LA Eater about how restaurant critics don't understand the nuances of Mexican regional cuisine. It's a good argument with really weak evidence. His examples are the Besha Rodell and J. Gold reviews of Maestro. This is a hot and creative young Mexican chef, but he doesn't convince me that Gold comparing his barbacoa unfavorably to a more downscale place means he doesn't get Mexican food.

Kuku, defined.

If there is one problem with Chinese food in LA, it's the complete lack of mediocre buffets. David Chan at LA Weekly writes about how most chinese food buffets actually have Japanese names, and highlights FuJi Buffet and Grill as a cut above the rest.

As if to apologize for publishing an article about buffets, LA Weekly publishes an article by Besha Rodell about the 5 best Chinese restaurants in the city. I've been to two, so I've got work to do on my next trip.

Brian Addison at LA Weekly profiles Daniel Tapia, the man behind Fourth & Olive. Daniel is a Navy veteran who was fired from his dream restaurant job for walking with a cane (from a noncombat injury). He's focusing his new restaurant on prioritizing hiring veterans and the disabled. What did YOU do this week?

J. Gold is in Arcadia, and he's talking about Sichuan food again. He admits that we all might be hearing about it, but he doesn't apologize. He's reviewing Chendu Impression, which he describes as an "embassy" of the well-regarded mother-ship restaurant in Chengdu. He doesn't say it, but the way he describes it seems to purposefully compare it to any other not-that-great-but-actually-pretty-good tasting menu at a more traditionally European place. He calls it a tourist menu, but in the best way. Also, there's a panda-shaped dumpling, so what are you waiting for?
 
Out of context Jay Raynor burn of the week
My companion winces. "It's like eating a condom that's been left lying about in a dusty greengrocer's," she says.