Discover more from Snack Cart
A weekly summery of the best food and restaurant writing from around the country, plus local news from your favorite cities.
Over 6,000 subscribers
Ina Garten's favorite Rosé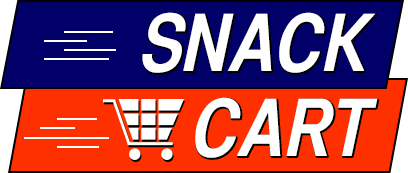 Interesting story from Bloomberg about the pressures mounting against grocery stores. There are some new major foreign entrants planning expansion, but the real threat is online. Groceries have, so far, been largely immune to the forces that have decimated retail. But just because Amazon hasn't cracked the nut yet doesn't mean they won't.

When is a clickbait list not a clickbait list? When it's written by a writer who recently won a James Beard award. When it's the result of over 30 trips and a year of research. When it's hilarious, heartbreaking, and beautiful. When it makes me want to visit Oklahoma-fucking-City. I can't believe I'm saying this, but I just spent an hour reading this Thrillist list of the 100 best burgers in America by Kevin Alexander and you should, too. When you finish, read his essay about this dive bar in Memphis. Then go back and read all his links. Get me a burger and then leave me alone for a while. I need to think.
 
A man in Mississippi broke through the skylight of a restaurant, then stealthily cooked himself some fries and a steak. The whole thing was caught by the security camera. The restaurant posted the footage, calling it hilarious. Dear reader, it is.
 
I look at the numbers. I see the analytics. You monsters want Ina Garten content, and apparently nothing else. Here's a link to her grocery list, and it even tells what her favorite brand of rose is. I know that I'm going to make that the subject line and I already hate myself for it.
 
The truth about bell peppers has BLOWN MY FUCKING MIND.
 
Buried in this story about longtime Chez Panisse chef Cal Peternell leaving is an interesting anecdote: Even one of the most famous restaurants in America is struggling to recruit cooks.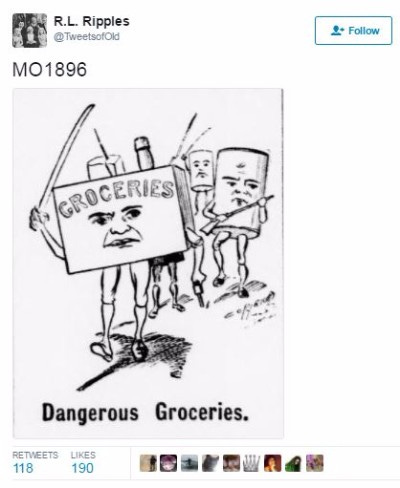 Some men just want to watch the world burn. But this is a fun read and it made me realize that an open-faced sandwich is actually a flatbread.
 
Portland, and the larger food world, was somewhat obsessed with the story of two young white women and their recently-opened burrito truck. After the truck opened, the women gave a... let's go with problematic interview to a local paper. Backlash and counter backlash ensued, and they recently closed their truck. I have no problems with white people cooking nonwhite food, but they broke the basic rule and were Colombusing dicks about it. Pete Wells drops a solid low-key burn on the entire thing.
 
Alessandra Potenza highlights the only good thing to happen on Twitter since December 2016: @ItalianComments. It's a Twitter account which posts screenshots of angry comments on Facebook recipe videos from Italian people. It's so beautiful and pure that I'm already sad for when it is ruined. Potenza's interview with the account owner is funny, too.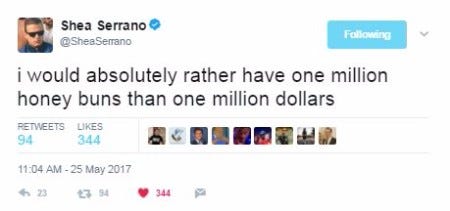 If you haven't seen it yet, the Binging with Babish Youtube channel is hypnotic. Host Andrew Rea recreates iconic dishes from movies and TV. But he does more than just recreate that thing from The Big Night, he tackles dishesthat shouldn't or couldn't work in real life. I first found the channel when he did "Homer Simpson's Patented Space Age Out-Of-This-World Moon Waffles"
 
So, so sad.
 
They finally did it. Grubstreet's New York diet finally broke my brain. Alan Yang, co creator of Master of None, reports what has to be the most insane week of eating one can have. It involves immense amounts of food, something called "lobster mountain," and a ton of casual name dropping. I alternately wanted to murder him, flip my desk over, and hang out with him because he seems like a really nice guy.

Elusive cheese billionaire is a job I didn't know I wanted. Chloe Sorvino from Forbes profiles James Leprino, a man who provides cheese to every single pizza chain you can imagine. He's worth billions, but there are no existing photographs of him. This is a great history of his company, and an excellent American success story.
 
This week's Splendid Table has a fantastic segment about popcorn. Come for the ranking of store bought pre-popped corn, but stay for the scientific and technical breakdown. Apparently, there are different terms for the shapes that popcorn takes when it pops and some are considered more desirable.
 
WIRED published an excerpt from superstar food author Michael Ruhlman's new book about the history of the grocery store, on the invention of frozen vegetables. TIL: Birdseye is named after an actual dude, and his inventions basically created the modern American food system.
 
But what if really.
 
You've probably already seen this story about a man in suburban Buffalo who can't even eat his sub in peace. The local man had been eating a sub once a week under the same shady tree on a quiet street for more than a year when local neighbors/busybodies followed him to his office to confront him. This is basically a David Lynch film waiting to happen, but the story lives up to the hype. Esquire managed to track the guy down and besides the fact that the dude seem very charming and bemused by the whole thing, uncovered the most important detail: ham, turkey, swiss, and lettuce (no condiments, wtf?). We also find out in the Esquire piece that the same neighbors who confronted him at his workplace later called the cops on him. There's a happy ending, though, since at the urging of a resident of the street he's going to keep eating his sub in the same spot. Update: The guy hurt himself playing floor hockey! Starting an official Snack Cart Gofundme to deliver him some subs.
New York City
Most of the food world focuses on Downtown or Brooklyn. We never read about cool or hip places opening uptown. However, there are SO MANY restaurants uptown and I am fascinated by all of them. Like, who owns them? Who goes there? They are all *pretty* good, right? The New York Post covers the closing of Isabella's, a long-time brunch spot near the Museum of Natural History. This is a real estate story, but then, so are most food stories. Bonus points because it involves a restaurant group named BR Guest.
 
Pete Wells writes an interesting essay in his critic's notebook, "Why I'm Not Reviewing Noma Mexico." It's an eye-roll worthy headline, but Wells has some interesting points. His most quoted line, "An actual review of a pop-up that sold out months ago strikes me as spectacularly useless. It would be as helpful as reviewing a wedding" is funny, but doesn't capture the nuance of the essay itself. Wells meta-reviews the reviews (get outta my lane, Pete) to comment on the triteness of it all. He also focuses a little more on the yucky nature of the whole thing that other critics breezed past. This is a meal that focuses on locality, but is cooked by and served to the ultra-elite. As J. Gold said, this was Mexico's story to tell. I think there's some defense in the idea that this is the equivalent of high art, but it's worth attacking that defense rigorously.
 
Chelsea Market is 20 years old, a fact that makes me feel approximately 100 years old. Robert Sietsema walks through the history of what has become New York's best food court.
 
Sietsema also drops a first look at Baby Brasa, a new Peruvian chicken joint in the West Village. He says that while Manhattan needs more chicken, this isn't the place for it.
 
The Times has a big profile on the evolving and ultra-hip Berlin bar scene which mentions a bar I went to a few years ago (and was probably the coolest place I have ever been). Do I feel insufferably smug about this? Yes. Am I going to handle it with aplomb and grace? Clearly not.
 
Rochelle Oliver writes about the Jamaican beef patty, which is extending its reach and becoming ever more popular. I basically lived on these in Los Angeles when my office was next to a guy who specialized in them. Ann-Derrick Gaillot at The Outline follows up on this story. She writes about how ethnic foods are increasingly respected socially, but rarely does that respect translate into more money for original folks who cooked the food. Pok Pok doesn't mean the Thai place near me, run by Thai people, can charge more. This is a well-researched and reasoned take.
 
Wells sticks around New York to review Italienne in the Flatiron. He finds it exceptionally uneven. It's a talented team, but each time he visited he said it was like a different restaurant. He blames the concept (Casual Italian in the front, bistro French in the back) and the inexperience of the chef. One star.
Washington D.C. 
Great Daily Beast profile of Jeff Jetton, the owner of D.C.'s hippest ramen shop. He's become obsessed with Russia connections of the Trump campaign, and has scored some of the only interviews with people involved. It's a neat larger look at how citizen investigators can help or hurt.
 
Nooooooooooooooooooooooooooooooope. Nope nope nope nope.
 
This story of a "potluck dinner startup" is just about the worst thing I've ever heard. These people are (well-intentioned) monsters, and may god have mercy on their souls.
 
We all enjoyed the weird and hilarious photos of President Trump and his entourage interacting with the Pope. I missed when reading coverage that when the Pope tried to make awkward small talk with first lady Melania Trump, he joked about a weird food term that no one could quite hear. Most people assumed he said "pizza." Enter Becky Krystal at the Washington Post, who explains that he actually said potica, which is a Slovenian sweet bread cooked with walnuts. So was the Pope calling President Trump fat? He totally was, right?
 
Tim Carman reviews Talia's Cuzina, a small to-go Greek lunch counter in Kensington. It's the brainchild of Chris Panagiotopoulos, a man with a passion for restaurants but no real cooking experience. The place has an old world feel, complete with a lack of parking and a long wait as he hand-makes each order. However, Carman says the impatience is worth it. The Greek and Italian standards are good, and the occasional flashes of innovation are great.
 
Tom Sietsema reviews Smith, a new massive brasserie in Penn Quarter. He really likes it, giving it two stars even though the food doesn't seem that interesting. Honestly, it sounds like an upscale version of a mall chain restaurant (not that there's anything wrong with that!). However, the service is impeccable and customer-first.
Boston
Former Vice President Joe Biden was in Boston this weekend. He met Joanne Chang at Harvard and had ice cream with Mayor Walsh at No Name in Southie. I guess my invite blew off the porch.
 
WBUR profiles Stone & Skillet, the local english muffin startup you see in pretty much every area store and restaurant these days. I find them a bit greasy, but god are they good. If you are visiting Boston, try some.
 
Craigie on Main burger during lunch! Maybe I'll actually try it.
 
MC Slim JB reviews Burro Bar in Brookline, a new venture from the team behind the Painted Burro in Davis Square. He talks about the rise of higher-end Mexican food, then walks through a menu that seems Mexican-ish. Boston has a long way to go in the high end Mexican space.
 
The oldest worker at Market Basket has died. He was 96, and his tenure was a testament to how much employees love working at the regional chain.
 
The body that regulates alcohol in Massachusetts has made a huge ruling: you can now use the same growlers at multiple breweries. Before, you could only bring a growler that was from the brewery you were visiting. This meant keeping a dozen growlers around. Sanity sometimes reigns!
 
Catherine Smart reviews Hopewell Bar & Kitchen, the newest place to take that death spot near the intersection of Harvard Ave and Commonwealth Ave in Allston. Seems like a place to get slightly upscale versions of pub food. A little more work and this one could finally work out, says Smart.
 
This new dumpling spot in Brookline sounds absolutely delightful.
 
Scott Kearnan rules, and his talents feel somewhat wasted at the Herald. He writes about the food at this weekend's Boston Calling music festival, and about the trend of increasingly ever-fancier foods at festivals like this.
Los Angeles
A beautiful story in the Los Angeles Times explains the history of the pink doughnut box. The iconic, grease-stained staple traces its rise to the Cambodian doughnut takeover of the 80s. If you haven't heard that story, this piece is a great place to start.
 
J. Gold has been busy. He hasn't published a full review in almost a month and now we know why. He's been attending Food bowl, the first-annual Los Angeles Times food and drink festival. This week, he breaks down some of the best things he ate during the month-long event. He admits that there were a lot of things he missed, but it seems like he did OK. Brand synergy? Sure. Mouth-watering? Yes. His last mini-review made me laugh.

Catie Disabato in LA Weekly solves the most pressing LA food question out there: How the hell do you pronounce Taix?
 
Besha Roddell reviews Wolfdown in Silverlake. It's from the team that brought us Forage in Sunset Junction, and Roddell muses on the gentrification of Silverlake. She doesn't specifically call this out, but from her descriptions it seems like this place struggles with meats and entrees, so if you go you should stick to the small plates.
Chicago
America's first Nutella cafe is coming, so hold onto your butts.
 
Phil Vettel reviews Kitsune. A new spot on ever-more-crowded Lincoln Ave. Chef Iliana Regan is doing Japanese-ish food in a lovely and intimate setting. She mixes Japanese techniques and dishes with local ingredients. I appreciated that the chef blatantly admitted she would never manage to do sushi rice so she doesn't try. Vettel spends a lot of time explaining what various dishes are, and clearly doesn't like some of them. He also talks a LOT about the bread basket. Though, in his defense, it sounds amazing.
 
Michael Nagrant heads to Potter's Chicago Burger Bar for Redeye. He goes in search of burgers, which are terrible, but finds nirvana in the cheese curds. I could use a bucket of those right now, please and thank you.
 
Michael Gebert at Fooditor runs a long profile of Joaquin Soler, chef at Smalls Smoke Shack in Irving Park. Soler is Filipino, and after cooking Texas barbecue for a few years kept incorporating more and more Filipino flavors into his food. Last year, he completely retooled his menu to be a mix of both. This is probably the place I most want to visit when I got to Chicago in a few weeks.

I know very little about Ethiopian food, so I enjoyed this Mike Sula review of Selam Ethiopian kitchen. He talks a lot about one of the things I have heard in passing: the Ethiopian love of raw meat. The idea of just carving slices off a chunk of beef sounds… challenging, but since there's also a difficult-to-master and sort of dangerous knife flourish, I'm all in.
Out of context J. Gold quote of the week
Did it resemble what you might get at a place like Sweetgreens? Superficially. But also, kind of not.