Discover more from Snack Cart
A weekly summery of the best food and restaurant writing from around the country, plus local news from your favorite cities.
Over 6,000 subscribers
The truth about donkey sauce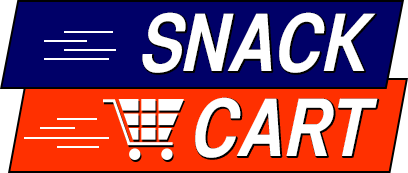 There are a pair of dueling studies out this week about Seattle's $15 minimum wage experiment, both of which rely on a lot of restaurant industry data. One says it was good, one says it's been bad, and there's a lot a confusion and intrigue about them. It seems clear the city knew there was a bad one coming and ordered up a good one. The one saying it's bad is slightly more rigorous, but it still has issues. There's a good conversation about this on The Weeds and this article is OK. This is mostly a good time to remind ourselves that studies about what minimum wage hikes will do are generally BS.
 
Aioli is a better name than donkey sauce, tbqh. It's kind of the pinnacle of working class hero arrogance to say, "My idiot audience hates those FOREIGN words so let's give it a new name."
 
Blue Apron has been struggling through their IPO this week, and it hasn't looked good for the meal delivery startup. A blog post from Byrne Hobart, some kind of analyst, paints a picture of how the issues facing Blue Apron are going to get worse, not better. Also, these seem to be universal to any subscription-based business.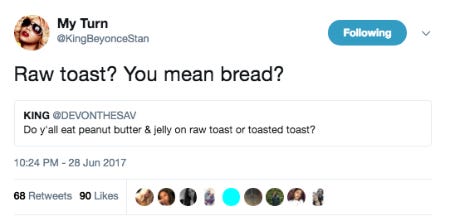 If you are ever stressed out and the world feels like too much, just go to Jacque Pepin's Facebook page. The video led me to this GQ story about the famous French chef. In it, writer Brett Martin writes a wonderful account of an interview with Pepin that Martin thinks saved his life. It's from 2015, but new to me and really beautiful.
 
Banh Mi Socks? Banh Mi Socks. #banhmisocks
 
Atlas Obscura reviews a mostly-defunct West Point mealtime tradition. As a form of hazing, first-year cadets were forces by upperclassmen to cut pies at mealtime into geometrically-impossible combination. Think 7 or 11 equal slices. To prepare for this, cadets carried pie-slicing guides hidden under their hats. Funny pictures and an interesting history of food at West Point.
 
A new restaurant in Stockholm is turning heads for being 100% vegetarian. Also, this story contains a link that finally explains what New Nordic Cuisine is!
 
"Seven percent of Americans think chocolate milk comes from brown cows." Most of us saw that story kicking around the Internet and sighed. Columbia Journalism Review publishes a really interesting critique of the ensuing backlash, saying that what we might be facing is a case of poor survey design. In general, we should be very skeptical about weird claims based on survey data.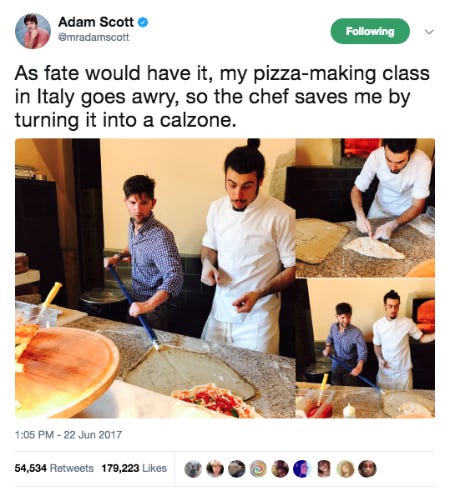 I'm very late to this, but Eater critic Bill Addison released his list of the 38 best restaurants in New England. I like just about everything about this list. I'm obsessed with going to that Thai restaurant in Maine specializing in local seafood (someday!). I also think Loyal Nine is criminally underrated here in Boston, so I'm glad it made the list. In terms of the bad, I can't say I know much about Connecticut food but that part seems weak. Also, not a SINGLE Worcester restaurant seems like an oversight. It's not my thing, but people travel from around the country to go to Armsby Abbey.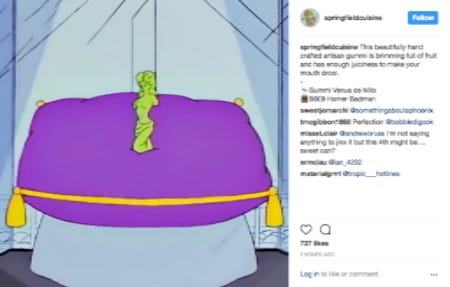 Late breaking news that just missed last week's deadline. Food & Wine Magazine is moving to Birmingham, Alabama and switching its Editor-in-Chief. Lots of media freakouts, but it sorta makes sense to me (once a suit, always a suit). Time has a huge complex for multimedia and food down there, plus there will still be a solid presence in New York. I also think more media should move outside of New York. Sure, "talent", but especially in food you could get cheaper rent and a better perspective by moving your HQ to Los Angeles or Nashville.
 
The Italian government has made an exception of the "no liquids on flights" rule, but only for pesto. It's a beautiful world sometimes.
 
The President of the James Beard Foundation is stepping down. If called, I am willing to serve.
 
Hersheys has released a series of limited-edition candies based on regional flavors. Atlanta Magazine reviews the honey roasted peanut Reese's Cups. Can you improve on the perfect candy? It turns out, not really.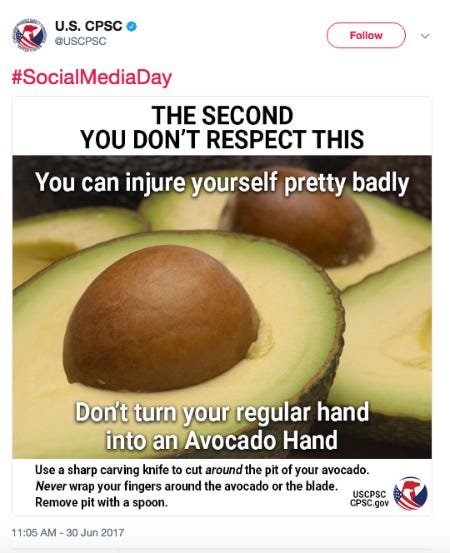 The EU is considering a regulation that would require frites shops to blanch the potatoes before they are friend. This would reduce a harmful carcinogen that can build up if potatoes are fried raw. It would also outlaw the traditional Belgian style of making frites. Belgians, who love their frites more than most things, are up in arms. As should be most right-thinking humans. Get ready for Brexit 2: In Bruges.
 
Everyone, everyone, remember Orbitz soda? Chowhound rounds up that and other 90s foods that my Mom wouldn't let me get.
 
WHO WANTS TO GET MARRIED LIKE RIGHT NOW. Seriously, the "bouquet made from hot-sauce packets" is just *Italian chef finger kiss*.
Chicago
Today in "relevant to Josh's life", Extra Crispy publishes a story about how Uncle Mike's Place might be the best breakfast in Chicago. Nothing starts a day like a big plate of garlic rice, eggs, and Filipino cured pork shoulder. I went here last week and it was like the best Denny's special you've ever had.
 
And right after I leave, a new mega-restaurant complex opens next to Wrigley. Brickhouse Tavern seems like your best pre-game stop that isn't a bro-hole.
 
Bill Daley, in his What's the Story column for the Tribune, goes deep into "mild sauce". The sauce, a staple of chicken shacks across the South and West Sides, is unknown outside Chicago and unknown in most of the North side. For some Chicago expats, it's a haunting taste they can't recreate. Daley finds it's a combination of barbecue sauce, ketchup, and hot sauce. Each place makes their own blend, and each claims to have invented it. Unspoken in this story is how segregation plays such a massive role in creating two Chicagos.
 
Ernest Wilkins at Chicago Reader gets into that a bit more explicitly in profiling another Chicago delicacy unknown north of 55: Sweet Steak. Basically a local version of a cheese steak slathered in a smoky sweet pepper sauce and topped with green peppers. Beloved in local neighborhoods, but it also doesn't get the civic respect other dishes do.
 
"You never forget your first rijsttafel"
 
Mike Sula at Chicago Reader is in Logan Square (again) to review The Spice Room. He finds a very traditional pan-Indian menu, but with the effort and freshness cranked up to 11. He calls it the kind of Indian restaurant every neighborhood deserves.  
 
In a review I swear I read before, Michael Nagrant loves Sweet Thang taco in Bronzeville.
 
Phil Vettel reviews the Cherry Circle Room, the less-popular restaurant in the Chicago Athletic Club. He says it's improved a lot since it first opened, though his review doesn't make it sound that appealing. Either way, it's probably the most beautiful restaurant space in Chicago right now.
 
Ew.
Boston
Yankee Magazine reports on Red's Best, a lobster roll shack in Maine that many think is the country's best. I've had it, and it is indeed a lot of lobster. It's a good combo of warm butter and a cold mayo that gives your arteries the one-two punch they truly deserve.
 
Cafe Algiers, a beloved place that no one you know goes to, was rescued from closing about 6 months ago. Unfortunately, the new owners have closed it, seemingly for good. It looks like it's being pushed out because the building owner can get a better rent from restaurateur Michael Scelfo. Seems like a dick move by most involved.
 
An absolutely beautiful story from Sam Hiersteiner at the Boston Globe about an Armenian barbecue in Lexington. It centers on the generosity and community spirit that inhabits an expat community that has suffered a lot. It also is a great primer on a certain kind of Armenian food. Boston's Armenian population has not driven much respect or interest in their food. Hopefully that is changing.
 
The saga over Shepard Restaurant & Bar has ended. The Cambridge City Council has forbidden the restaurant from cooking with hardwood, which was its raison d'etre. This is the result of at least a year of complaints from neighbors about smoke, which seemed very real at first and less real as time went on and the place spent $100,000 on mitigation technology. I can't imagine that the restaurant, which was a James Beard nominee in February, survives very long.
 
Joke's on them, that lobster is in ISIS.
 
MC Slim JB is a North Square Oyster for the Improper Bostonian. He finds some things to dislike but lot to like, complete with version of tourist classics that are far, far better than they have to be.
 
The Globe, for reasons passing understanding, reviews Num Pang, the New York sandwich chain which just opened an outpost in the Prudential Center Mall. The less said the better, but I will say that I'm pretty sure Num Pang isn't a translation of anything.
 
This quick bite review of "Mastro's Ocean Club" is mostly great. The restaurant seems boring, but Kara Baskin's description of the scene is beautiful and poetic.
 
Must order: Catie Copley, a longtime greeter dog at the Fairmont Copley Plaza, passed away earlier this year. The Oak Long Bar inside the hotel is offering a summer cocktail in memory of the beloved mascot, with proceeds going to the Animal Rescue League.
Los Angeles
Your must-read this week is a profile of Chrysalis, a Downtown nonprofit that helps people who have been incarcerated to find work. Increasingly, that's in some of Los Angeles' best restaurants. There are some beautiful stories and the pride folks feel about making the best of second chances leaps off the page. Man, it's pretty dusty in here.  
 
Diana Marcum at the Los Angeles Times is live from the Dunlap California Turkey Testicle Festival. I cannot recommend this story enough. It's crammed with bizarre facts, like the organizers mustache grooming habit. Or that there's another turkey testicle festival in North Dakota that was the site of a RIOT. Does it feature someone saying, "it was nuts"? -- dear reader, it does.
 
This is a great story from the Walt Disney museum blog about the creation of the Jungle Cruise the Tiki Room, two classic Disneyland attractions. The Tiki Room, in particular, was originally conceived as a restaurant to take advantage of the Tiki trend sweeping America. It featured a live show hosted by four animatronic parrots with weird accents.
 
Katherine Spiers has two short but interesting essays in LA Weekly. The first is about how we can all be more environmentally friendly: stop using plastic straws. The second is a defense of avocados. Mock them or not, they are the fruit of the future.
 
J. Gold is at Rossoblu, a new place from chef Steve Samson specializing in the cuisine of Bolognese. Gold pushes back against… himself... saying that if you look past the hype and at what is actually opening, Los Angeles is actually in the middle of an Italian Renaissance. Rossoblu, and Gold's description of Samson's pork dishes, make a compelling point as to why.
New York City
The New York Times has added a paywall around their Cooking section. You can subscribe to the Times at large, or pay $65 per year for access to just the recipe database. I feel like everyone saw this coming, and it seems like a pretty good deal.
 
Ryan Sutton writes a glorious takedown of The Beatrice Inn. The Inn, which was once a debauched and exclusive social club, has struggled to find an identity after converting into a restaurant in 2012. It's had a string of chefs and a string of mediocre reviews. It's most recent incarnation has some great ideas, but is expensive to the point of parody. It's literally an "if you have to ask, you can't afford it" situation. Sutton talks a lot about the high-end mains (most of which are meh), and even he can't order the marquee dish: a $900 steak. The last sentence is a gut punch: "The Beatrice has transformed from a bastion of social exclusivity into a financial one. That's the story of New York right there."
 
Josh thought bubble: "Hmm… I should check the New York Post for stories, let me just take a large sip of coffee first."
 
From Eater: "For instance, he might present a fish in English, say "oishi, oishi" (Japanese for delicious), and then follow it up with 'dericious, dericious' in his version of a Japanese accent." Hoooooooooooooooooooooooooooooooooooo boy.
 
The review I have been most anticipating for months is here. Pete Wells reviews Empellón, the midtown edifice of chef Alex Stupak. Dinner at Stupak's Empellon Cocina was my favorite meal of last year, and I was wondering how his new location would do. But Wells loved it. I haven't seen him write this favorably of a place in a long while. He says that Stupak's cooking, which has always been technically masterful, has taken on a slightly more relaxed tone. He's happy to please the crowd as well as dazzle it. Three stars.
 
Picnics are complicated and disappointing. Don't @ me.
Washington D.C. 
A thoughtful piece from Laura Hayes, who I am really starting to like, examines how lots of newer fast-casual restaurants are going cashless. This reduces lines and makes theft impossible, but also cuts off almost 12% of D.C. households from being able to eat there (that's the percentage that don't have bank accounts or credit cards). As someone who is getting newly paranoid about the corporate infrastructure underlying our global economy, this resonated.
 
There is a new best burger in D.C., and it's right near Nationals Park.
 
Tim Carman has an interesting followup to some barbecue rankings he just published. He got a lot of flack for saying that Hill Country is as good as Franklin's in Austin. What could easily be a simple shooting match between him and Texas critics turns into an interesting look at memory and what matters more: the rig or the pitmaster.
 
Gentrification is a big problem, but this is the stupidest line I've read in a long time: "Hyra believes that one of the reasons so many millennials are moving to previously distressed neighborhoods is because they want to 'live The Wire'". This guy does not appear to have well thought out theories.
 
Cities change. A famous restaurant becomes something else and not very long after we barely remember what was the source of all that fuss. Tom Sietsema is at French Quarter Brasserie, the site of the infamous Shaw Bijou. Bijou, a much ballyhooed ultra high-end experience, closed so quickly the new owners didn't bother to redecorate. They figured most people hadn't seen it (ouch). It's beside the point, but Brasserie sounds like an absolute disaster.
Out of context J. Gold quote of the week
Would I be pushing things if I confessed that the minestra nel sacco reminded me a lot of the Xi'an bread-in-soup dish called paomo?