Assimilation food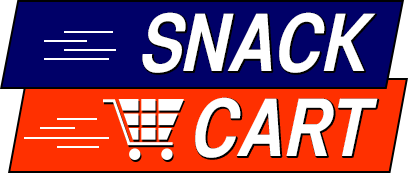 Taste Cooking (I've never heard of it, either) publishes an essay and recipe by Soleil Ho about what she calls assimilation food. Those are the dishes that Soleil and immigrants like her remember their parents making, bending unfamiliar ingredients to try and making something they remember. She uses the example of shredded cold cuts with fish sauce or a big mac on top of a bowl of rice. This is a lovely and personal story, and probably the best story of the week.  

So is this Rooney Mara pie thing real? I just can't believe it.

Mayukh Sen, Food52 superstar, writes up an interesting and tragic essay about his Bengali great-grandmother. He talks about a Bengali tradition that severely limits widows diets after their husbands die. He wonders about it's sexist implications and how it must have affected his family.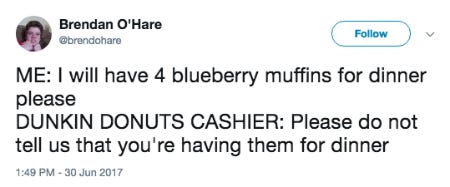 Mother Jones has a food podcast! Bite focuses on the intersection of politics and food. Their most recent episode goes deep on President Trump, and this accompanying article recaps his history with food. Nothing you don't know, but a good reminder of what a profoundly weird individual he is.

Two stories from the world of food crime: First, Saveur looks at bee theft. With a decrease in the number of hives and in increase in  the value of honey, hives around the world are disappearing. Also, Food & Wine looks at tea theft. Albanian bandits are sneaking into Greece to steal endangered tea plants. This is some Game of Thrones shit right here: "In one case, three people were caught with 300 pounds of ironwort, loaded on two horses and a donkey."

Grub Street diet follows Eric Wareheim around Los Angeles. I didn't realize the Master of None star was also Eric from Tim and Eric (because I am simple). Dude *loves* wine and this is so god damn L.A.-y that I expected "City of Stars" to start playing at any minute.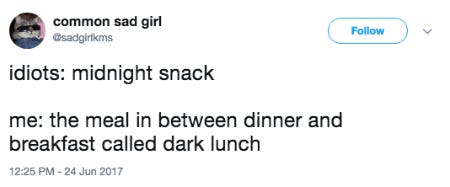 Henry Grabar wrote a great piece for Slate on Food Halls. Grabar tracks the rise of these urban enclaves, a trend that only promises to continue. He talks about what makes them different from food courts, and his weird uneasiness about how a lot of them a emerging out of what previously used to be more true public spaces.

One reason the newsletter is a bit short this week is because of the July 4th holiday. If you (like me) celebrated with hot dogs and clam chowder, check out this look at how two immigrant families -- one from Pakistan and on from Burundi -- celebrated. Very photo-heavy and worth a scroll.

If you are going to do cocaine, have some damn self-respect and just do cocaine.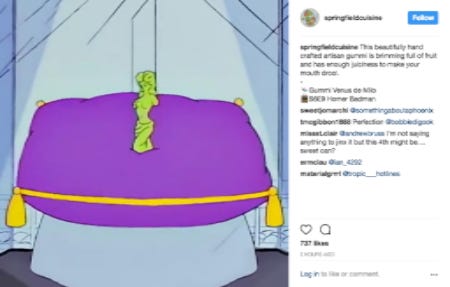 This is correct. That dude who had Chipotle individually package all his ingredients was wrong.

Kat Kinsman, the editor at Extra Crispy, lays out a new goal: to eat breakfast sitting down. Also, wtf is a breakfast salad?  

A really nice story from Bon App, where they've asked a number of chefs their suggestions about how to spice up rice and beans. All the advice is good, and if you take a step back you can see how the diversity of their recommendations shows how fundamental this pairing is to cuisines around the world. This reminded me of Mark Bittman's final (I think?) New York Times column, where he talked about the only four cooking techniques you need to actually feed yourself. I was obsessed with this for a loooong time.
Los Angeles
Eater LA writes everything you know about Vespertine, the new Culver City restaurant/temple from hotshot chef Jordan Kahn. This breaks down what you'll actually eat and how this is a restaurant that could get international attention very soon. I am trying to reserve judgement, but I grew physically angry at the unbelievable amounts of pretension several times while reading this.

Gustavo Arellano writes an ode to the Cemitas at Cemitas Andrea in Santa Ana. If you haven't had a cemita, here or elsewhere, do yourself a favor and get one. Read this short review to find out more about the sandwich and the Mexican state of Puebla.

Lasagna is the new hot chicken is the new avocado toast is the new burger is the new *walks into the sea*.

I refuse to admit that there is only one day in which to enjoy fried chicken. Here's a list of the ten best places in LA you can visit any time for any reason.

Jenn Harris at the Los Angeles Times is in Sawtelle, where she does a quick stop at Korean Mkt., the second place from the team behind Seoul Sausage. Seems like some innovating and delicious Korean fusion / drunk food. Fois Gras on instant ramen! Sounds pretty good, tbh.

Besha Rodell, perhaps fueled by some criticism about her writing about another high-end Mexican place a few months back, is eager to grade Verlaine (a new modern Mexican pace) for what it could be rather than what it is. She gives it three stars, describing what were clearly some of the best dishes she has had this year. However, there seem like major service issues and some dishes that weren't up to snuff. This seems like a place that isn't going to be for everyone. However, it is for the kind of person who wants to see into the future of Los Angeles cuisine.

After sort of apologizing last week for spending too much time in the SGV, J. Gold is… back in the SGV!! He's at Hip Hot in Monterey Park. He says that he's overlooked it for a long time, thinking it was just another showy hot-pot stop for people with too much money. Turns out, it's a vibrant and relentlessly modern take on Sichuan food. It's interesting to read this paired with Rodell this week, since you have two examples of traditional Los Angeles "ethnic" cuisines making leaps into a much more elevated realm.
Boston
BoMag previews Ruckus, the new ramen shop from the team behind Shojo. This team is slowly but surely taking over Chinatown, and they've poached one of the top chefs from Tiger Mama to run this new outpost. Looks great, but I'd still kill a man for there to be ONE Pho place that opens for breakfast.

Katz's is popping up in Cambridge this week, inside a soup at Little Donkey.

Improper Bostonian has released *their* best of list. In order to compete with BoMag's juggernaut, they focus on more specific categories, like best charcuterie board. I dig it.

Nice story from Devra First at the Globe about how the language of menus affects what and how we order.

Brion O'Connor, a new to me Globe name, does a quick bite review at Alma Caribbean Fusion. I love the Globe getting outside Boston (in this case Beverly), but this review is a bit meh. The food sounds good, but O'Connor used the phrase "swooned".

Have you read about The Lost Restuarant in Maine? Sure you have! Is it still fun to read the story of an intensely local and personal restaurant helmed by a talented and deserving chef? Sure it is! Featuring exceptionally beautiful layout and photography by the Globe Magazine team.

Catherine Smart reviews Cesaria, a Dorchester Cape Verdean institution celebrating its 15th year. Hopefully, it's back on sound financial footing (it famously struggled for a while) and apparently has picked up a liquor license (one reason it struggled). I'm disappointed she doesn't mention any of that, even if the food does sound great. Also, the idea that this gets called "cheap eats" remains racist and terrible. It's probably not Smart's fault, but this deserved a full review, not just a stop for lunch.
Chicago
In honor of my friend Jeff getting a job on the South Side, Michael Nagrant in the Tribune publishes a guide to eating your way through the South Side. People besides Jeff should click through for doughnuts, fried shrimp, Chicago-style barbecue, and more.

Also in the Tribune, David Hammond looks at the  Oaxacan-style tamale at Kie-Gol-Lanee. This is just a short article where he briefly touches on what the tamale really means. This seems like a great version of an ancient dish.

Phil Vettel reviews Ruxbin, a long-time restaurant that just went through a major renovation. This matters a lot at a place that was more famous for it's eclectic decor than its food. The new interior might be more conventional, but the precise and vibrant French cooking holds up.

Mike Sula at the Reader reviews Clever Rabbit. The new West Town spot is another in a line of vegetable-focused restaurants springing up in Chicago. Sula describes a menu that sounds diverse and satisfying. Sure, there's a $38 crudite platter, but Sula says that maybe it's almost worth it? Overall, this is one of the more enjoyable reviews I've read in quite a while. Also, he uses "fucking" in the lede so why not give it a click?
Washington D.C. 
The Washington City Paper's sauce-o-meter is not what you think.

Washingtonian previews Chiko, a Korean / Chinese fast-casual concept opening this weekend on Barracks Row. This place sounds a lot like someone cracked open my brain and scooped out a version of my ideal restaurant, so I may need to go to D.C. specifically to try it.

Tom Sietsema reviews La Puerta Verde in Ivy City. He likes it more than his two-star rating would indicate. It's a funky and inviting space, with a lot of Mexican standards done with more finesse and skill than you would expect.

Sietsema also enjoys Chicken+Whiskey, a new South American place on 14th St. NW. How could he not, it's called Chicken+Whiskey?

Kathy Gunst writes a long story about a road trip in search of regional American food. It's kind of a cliched version of the genre (Yes it's there, but you have to WORK for it). It's also interesting how much what we consider "regional American" food is changing. She talks about Vietnamese food in New Orleans or Indian food in the South. Don't worry conservative voters, she also talks about fried chicken and barbecue. 

Speaking of, Tim Carmen posts a mini-review of four runners up from his best barbecue in the district feature from a few weeks back. It's an interesting look at how a place almost makes a list like that.
New York Times
Robert Sietsema drops some knowledge about Indian regional food, highlighting a new restaurant in Queens - Taste of Cochin - that specializes in cuisine from the southern state of Kerala. Due to its role as a major international shipping port, Kerlanan food features beef -- something that's rare in India. Bring a group and follow Sietsema's ordering advice to learn a lot more about Southern Indian food.

Pete Wells is at ABCV in Gramercy Park. He says the food at the newest outpost from legend Jean-Georges Vongerichten manages to surpass its own laughable menu. This place very much goes in for a GOOP style of describing food, but what comes out is vibrant and interesting vegetarian fare.

Kim Severson writes a brutal and honest look at the recovery efforts of chef Sean Brock. Brock is synonymous with the Southern Food Renaissance, as well as for his hard-drinking ways. Late last year, after an intervention, he checked into rehab and is slowly beginning to take care of himself. He's also promoting self-care in the food industry. This is a great story, and I'm glad for chef Brock, but it's kind of weird that ¾ of Severson's recent profiles have been apologias for famous white men.

Ryan Sutton reviews Bouchon. He's a great writer but I still just don't really care about a bakery. It sounds very good, if you are into that sort of thing.

Ligaya Mishan reviews King Tut Pie in Bay Ridge. Her review focuses on feteer meshaltet, an Egyptian folded pastry that sounds similar to a savory (though sometimes sweet) baklava. It dates back to the days of the Pharaohs, and sounds amazing.
Out of context J. Gold quote of the week
The customers include that guy who cut you off with his Porsche on your way into the parking lot. He and his girlfriend are about to order a $250 king crab.