Discover more from Snack Cart
A weekly summery of the best food and restaurant writing from around the country, plus local news from your favorite cities.
Over 6,000 subscribers
Fruit Punch Pickles Are Real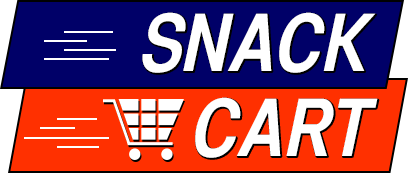 Meagan McGinnes here, subbing in for Snack Cart's fearless leader Joshua Gee. While no one could ever fill Josh's shoes, this professional healthy snack reporter-- yes, it is as great as it sounds-- and Boston-based foodie is going to try her best. If you read through this and actually want to hear more of my ramblings and hot-takes on snacks (and occasionally "The Bachelorette"), follow me here.

Ok, here goes nothing!

Monica Burton pens a really well-done article explaining why she thinks southern restaurants outside the south get it wrong more often than not. I would argue that restaurants aren't the only ones getting it wrong with Walmart's launch of what is apparently a southern summer staple, fruit punch pickle pops. But alas, I am but a Yankee not from the South at all, so what do I know? Guess I'll watch Netflix's upcoming documentary "Barbecue" to get myself up-to-speed.

Amazon is filing for a bunch of trademarks and the food world is continuing its full out panic. On July 6, about a week after meal kit startup Blue Apron held its initial public offering, Amazon filed a trademark for the phrase "We do the prep. You be the chef" related to "prepared food kits," according to Forbes. Stocks dropped. Jeff Bezos laughed maniacally that his plans to take over the world are going according to plan. Nothing new really.

Chipotle is making people sick...again.

We didn't have a "sammy" emoji until now? I'm offended.

The internet is arguing over phallic oatmeal.

Last week, Josh noted The Boston Globe's column on mac and cheese after The New York Times wrote what I think may have been their most terrifying deep dive yet. The report says high concentrations of toxins were found in macaroni and cheese mixes made with powdered cheese--and no, not even the organic options were safe. The internet still has a lot to say. But don't worry: Slate thinks people should stop freaking out, and I like that advice better so I'm going to follow their lead.

What else may be detrimental to your health? Food carts.

On the mac-and-cheese beat, Chick-fil-A is rolling out 'family style meals' with-- you guessed it-- your favorite gooey pasta. Unclear if toxins are included, though. My guess is KFC is cluckin' terrified. Either way, I have been known to fancy myself some Chick-fil-A nuggets and waffle fries-- and may have made a trip to the Burlington Mall food court last week to find them-- so I approve.

There may not be a bacon shortage, but the popularity of the salty, crispy goodness is pushing pork belly prices through the roof.

Post-attempted coup, vegan food brand and tech start-up Hampton Creek saw its entire board quit, minus its CEO.

A new term for the food at Norway's Lysverket is "neo-fjordic."

Ben & Jerry's is making dreams come true for the hipsters of the world (and me). Say it with me now: Kombucha ice cream.

I think Subway is hoping their new look will help customers forget their old spokesperson.

Disney really is the most magical place on earth because NOW YOU CAN DINE 'IN SPACE.' I call a seat at Mickey's table.

Eater is doing a bracket-style face-off of the worst (or best) punny restaurant names. It's so bad it's good.

Fuchsia Dunlop talked about her latest cookbook, "Land of Fish and Rice: Recipes from the Culinary Heart of China" on the latest podcast episode from Serious Eats and it's definitely worth the listen.

Unicorn Kiss is now not the only magical flavor in Polar's lineup. However, Ramen flavored Pringles are also a thing, and I find that somewhat less magical.

People are making bread-powered beer and using trash to make food, and my inner Ithaca College student is all about it. Maybe too far on the upcycling bandwagon though are coffee-grind sports bras.

While Josh has made it clear he is Team Hydroxx, I'm going to take a controversial stance and say I'm Team Oreo. Especially with their new nostalgic flavors. There is also such a thing as the "competitive amateur baking circuit." It resulted in a deep-dish checkerboard peanut butter pie with crunchy bits of pretzel that brought tears to my eyes.

If you find a snake in your cocktail, don't panic. It may be intentional.

Have you ever wondered the gossip your florist must know? Your Edible Arrangements delivery driver knows your secrets, too.  
Chicago
Esteemed Roman pizza maker Gabriele Bonci is bringing his pies to the West Loop next month.

Heinz is trying to get Chicagoans to put ketchup on their hotdogs, and I think they may be going to hell for suggesting such sin.

Boston Beer Co.'s American Dream Program helped this Chicago brewery to fill more cups and get more $$.
Washington D.C. 
I'm including this list of the best cheap indian eats in D.C. selfishly for my own trip to D.C. later this year. I'm also including this best BBQ joints list, despite Monica Burton's probable disappointment.

Are chef's 1 percenting our food? And a story on suspected sandwich recipe thievery!

Restaurateur Nick Wiseman talks about his fast-casual chain Little Sesame's "next chapter."  'Top Chef' alum Brian Hill is bringing some of his old food truck recipes to his new quick service restaurant. Crack chips are on the menu.

Eater got a sneak peak into one of the waterfront's soon-to-open cafes, Hummingbird.

Z-Burger is getting political and is giving away free "nothing burgers." I chuckled.
New York City
Time Square's Olive Garden has some really loyal--and potentially overly emotional-- constituents. You be the judge.

One of the city's newest restaurants is getting some heat for boasting about its supposed "bullet hole wall."

Nope nope nope nope NOPE.

This former indie music shop may see similar clientele when it becomes a health-conscious restaurant later this year.  In other music news, Panorama Music Festival's food lineup is just as good as its performer lineup.
Boston
Former America's Test Kitchen leader Chris Kimball is still facing legal issues with his newest venture, Milk Street Kitchen. Southie-native Barbara Lynch is also in some hot water after the nationally acclaimed chef was arrested on drunk driving charges in Gloucester after a crash Tuesday morning.

Poke is apparently Boston's newest lunch time trend, but this article strikes me as a little late to the game.

Everyone stay calm: Cape Cod Potato chips will continue to be made in Cape Cod, despite worries that the Hyannis factory may be outdated.

Nestor Ramos is at it again, and this time, he's making a bold statement: there's such a thing as too much pizza.

I'm really hoping these articles about the best craft beers in Boston are jokes or else I'm seriously judging the authors' tastes--and I'm not the only one. Cleanse your palate with some real craft beer news and listen to this podcast featuring Andy Thomas, CEO of the Craft Brew Alliance.
Los Angeles
One new eatery is trying to defy the odds of this restaurant graveyard.

Ramos isn't the only one in a pizza state-of-mind. J.Gold may have gone to Echo Park for a slice, but he stayed for the mozzarella sticks.

Momofuku Restaurant Group's David Chang gives inside deets on his new restaurant, which will open later this year.

LA's food media is having an intense debate on when is the appropriate time to review a restaurant post-opening. A Hollywood Reporter's harsh review of the very pricey Vespertine only a week after it opened its doors is what sparked all the ruckus.

J. Gold is at Bone Kettle, an Indonesian restaurant in Pasadena. Where some people see a gimmick, he thinks there's nothing wrong with great broth. 
Out of context J. Gold quote of the week
 you may spend a certain amount of time figuring out what to do with the leftovers, which will be substantial