The sort-of cult behind Sleepytime Tea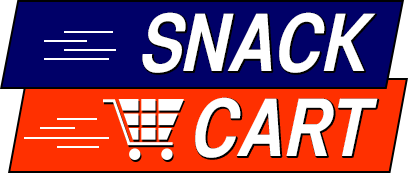 This is old but we recently reupped by Food & Wine: There is a weird cult at the center of the company that makes Sleepytime Tea. THIS STORY IS BANANAS AND I LOVE IT.

This week's must-read is a really short and really beautiful story about love and oysters. I smiled when I read and and damn it if I'm not crying now as I write this and think about it.

Remember that blog post from last week by Michael Twitty? Eater has a full excerpt from his new book, The Cooking Gene: A Journey Through African American Culinary History in the Old South. The excerpt is pretty good, and the book is definitely on my Christmas list.

This Chowhound list of pantry staples is a pretty good "Reup on these at the store every time" kind of thing, but the recipes it mentions are very strange compared to the ingredients.

Fuck. This essay is really, really good.

This is a great story about Rosé in PUNCH by Jon Bonne. Rosé has taken its lumps this summer, but it's just pink wine, which means there are some great ones. Bonne highlights a bunch you should be drinking now.

NPR tells you more than you ever wanted to know about salt farming, which is experiencing a comeback as people get into fancy artisanal stuff. I've decided that my second career will be retiring to France to become a salt farmer. I mean, "When he's not raking salt, Zarka, with his sheepdog Haskel at his side, takes groups of tourists into the marshes in his horse-drawn carriage."

I'm usually here for KFC's weird stunts, but this one is terrifying.

Neat story on the science of Halo Top. Seems like, at least with ice cream, someone can make something absurdly healthy if they focus on balancing tasting good with health.

Interesting story in CNN (Republished from The Conversation) by two economists about a recent study they did breaking down America's fast food consumption habits. Turns out, the poor don't eat more fast food. We all eat plenty of it, and the middle class eat the most.

REALLY interesting story in Pacific Standard by David Perry. He writes about what Google bros (yeah, that guy) have in common with medieval beer bros. Basically, as professions become more high status, men take over and push women out. Then, society comes up with a bunch of fake reasons why women aren't suited for that job. It happening in computer programming over the past 50 years, and it happened in beer brewing in 14th century England.

Rebecca Firkser at Extra Crispy goes into all the ways Laura Ingalls Wilder described breakfast. I never read those books but my little sister has clicked that link already.

Helen Rosner is writing again! She riffs on Tina Fey's cake thing last week, using that as a jumping off point for a brief history of baked goods as political tools. I'm curious why cakes, rather than say, a good sandwich, become political tools.

This Eater story ranking the food in Epcot is funny and actually came out two years ago (this is what you get for only checking the month and day when you are collecting stories). It kind of makes me want to go to Disneyworld, but mostly it makes me want to reread the single greatest piece of food writing ever written (RIP Gawker).

Lovely story from TASTE about New Jersey crab gravy. This makes me so sad that summer is almost over.

Besha Rodell writes a nice essay for TASTE about her recipe journal. It's a cookbook you fill yourself, by hand, that starts as a way to collect favorite recipes and ends up documenting your life.

Mayukh Sen at Food 52 writes a long feature on the secret queer history of kombucha. The fuzzy drink experienced its first wave of popularity as a holistic way to treat HIV/AIDS in the early 90s. The story is a weird journey through a subculture of hippies, scam artists, and scientists. My take: I just had kombucha last week for the first time and thought it was pretty good!
Boston
A sad story in the Patriot Ledger about how as Quincy gets fancier, more and more dive bars are closing. You 100% should read this story if only for the names of all the bars. A sample: "Quincy mainstays like the Granite Rail Tavern, the Home Ice Sports Bar, Yesterday's Bar, Clash of the Ash, Yaz's Place, the Beachcomber and the Alumni Cafe are gone."

MC Slim JB reviews Pammy's in Cambridge. He gets very name-droppy to make a point about how a veteran team already has a small and new places running like it's in year three. Definitely your next date spot.

Mu Lan is back! The beloved Cambridge Taiwanese place was closed after a 2014 fire. It's reopened and Catherine Smart drops a nice review where she helps you find winners on the menu (parts of which are written in Mandarin).

This is a really funny article by Devra First on what it's like to eat Tom Brady-endorsed meal kits from Purple Carrot. Like the GOAT himself, these kits are sort of gluten/dairy free and also don't include any nightshades (tomatoes and eggplants).

Sheryl Julian is in Manchester-by-the-Sea, where the team behind the celebrate West Bridge has opened up Superfine. They are running what seems to be an elevated Not Your Average Joe's, dedicated to cheffy takes on staples and affordable prices. Sounds like anyone would be lucky to have it anchoring their town.
New York City
Danny Meyer is 100% considering a pizza-based empire.

Here's a map of places to get upstate New York specialities. It feels like upstate New York is having a moment, even outside of the state.

In case you felt bad about piling on to the stupid "bullet hole wall" Crown Heights restaurant owner, you don't have to because she's terrible! I know not everyone is a ~public relations professional~ like me, but sometimes you just shut the heck up.

New York is close to hiring its own head of nightlife. Other cities have this, and it's a great idea. Most conversations about restaurants and bars are dominated by licensing boards and angry neighbors, neither of which care about the nightlife.  

(Extremely GABBO voice) Aviary is coming.

Ligaya Mishan writes an absolutely beautiful review of Sami's Kebab House in Astoria. Worth a read, because she mixes in a solid explanation of the basics of Afghan food and drink with the story of the family behind the place.

Double Ligaya! She's also in the Times Magazine writing about wagashi, Japanese candies made to accompany traditional tea ceremonies. Read this to learn more than you ever wanted to know about these sweets, plus the photos accompanying the article are a bunch of cats with candies.

Pete Wells writes his most anticipated review of the year! The Grill in the former Four Seasons space gets three stars and pretty much a rave. Wells, like many New York food writers, is an out and out New Yorker. While they cheer the democratization of dining, I think deep down they all wish they were around for the days of La Caravelle and Craig Claiborne. Much like chefs, most of today's food writers grew up thinking of that as the pinnacle of cuisine. Even if they think we're better off dining the way we do now, they are still a bit sad the old way isn't around. The return to exciting and fun midcentury continental dining, even in a place that's pretty much impossible to afford, warms their hearts.
Washington D.C. 
Interesting look at ChiKo, the fast casual Chinese / Korean place I am obsessed with. I didn't realize it's so expensive (~$30 per person without drinks). That's basically a restaurant meal, but you eat it sitting on a stool. I'm not sure how I feel about it, but I think I'm O.K.? The Post looks at ChiKo to talk about increasingly high-end fast casual places across the country. Worth keeping an eye on this.

Hey Media nerds! Yes, that is most of you! Red Truck bakery is selling a special Ben Bradlee coffee blend. The bag is designed by the former Washington Post art director and a portion of each sale goes to the Committee to Protect Journalists.

This doesn't seem quite as evil as the headline implies, but Jesus Christ people.

If I ever become a food critic, I'll out myself to the busboy if they agree to split the $500.

A good long read from J.F. Meils in the Washington City Paper: why doesn't D.C. have good authentic Mexican food?

I thought this would be dumb, but it's actually a really good breakdown of the lifecycle of FOOD TRENDZ.

"Super-cleaning" is a funny term.

The Washington Post actually digs into the Trump winery in Virginia and finds that the wine…. Is getting pretty good?

Hey guys, have you thought about Baltimore!

Sietsema absolutely shreds Four Oaks, the restaurant inside the Washington HIlton at Dupont Circle. It's funny that I thought, "Well, it doesn't seem fair to slam a hotel restaurant" when hotel restaurants are where fine dining came from. It's a good review, and I actually winced at his last line.
 
Los Angeles
This story in First We Feast goes deep into something I'm obsessed with: Instagram-only restaurant and food pop-ups that dot Compton and South LA. In an area without a lot of options, community members are taking things into their own hands.

Besha Rodell writes a long feature (front page maybe?) for LA Weekly about how Los Angeles takes its classic restaurants for granted. Using Formosa Cafe as an example, she talks about how a city supposedly obsessed with its midcentury past basically ignores places from that era. She also expands the critique to the food community in general. When did we decide that what's on the plate is all that matters in food? My personal guess would be about the same time David Chang tossed all fine dining accessories overboard in 2004 or when Roy Choi showed you could serve the best food in the city out of a truck. Anyway, this is a good read, and she properly pays homage to the dining room at The Dresden, which is gorgeous.

This list of LA's best bartenders includes many of my favorite bars. I feel hip and cool for the first time in a while.

Besha Rodell (That's a hat trick of stories for her) writes up a thoughtful review of Tallula's, a high-end Mexican restaurant near Malibu. This is a good read. She talks about a controversy I didn't know about: the restaurant's Yelp scores seems aggressively low for unclear reasons. But she also digs into what makes this place confusing. It gives off indications of classic American Tex Mex cantina food. The dishes that come out, while thoughtful and sometimes great, are unrecognizable from what you might have wanted in classic cantina food. She finishes by wondering if this is this the perfect "where we are now" restaurant for 2017?

Gustavo Arellano writes up a review of Teriyaki Express in Fullerton. He mostly focuses on one thing: that they put pickled jalapenos on their chicken teriyaki. He marvels at a Mexican condiment on a Japanese-American dish, and how it all seems to work.
Chicago
CHICAGO HAS AN UNOFFICIAL EMPANADA DISTRICT. Actually it's like four stores, but I'm still calling it that. I'm excited for Mary Anne's empanadas, where Mary Anne gets in the empanada with you.

An interesting interview with Leela Punyaratabandhu, a writer who splits her time between Bangkok and Chicago. She's releasing her second Thai cookbook, and talks about Thai food. She also recommends a few spots in Chicago that remind her most of Bangkok.

Jeff Ruby reviews Split Rail, a new spot from chef Zoe Schor serving cheffed up clever takes on classic midwestern food. Ruby says that where some people see cleverness, other see unnecessariness (I may have made that word up). Anyway, a number of the dishes are complete disasters, and Ruby says Schor does better when he sticks to the simplicity that made him famous. He pretty much hates it, and gives it one star.

Phil Vettel reviews The Albert, the new restaurant in hotel EMC2 (pause for laughter). He really likes the food, but found the service rushed and inattentive. Those problems can be corrected, and it sounds like a beautiful space that I'd enjoy.
Out of context Pete Wells burn of the week
...was proof of something other than the tendency of famous and busy people to act from habit and herd instinct.