Discover more from Snack Cart
A weekly summery of the best food and restaurant writing from around the country, plus local news from your favorite cities.
Over 6,000 subscribers
Houston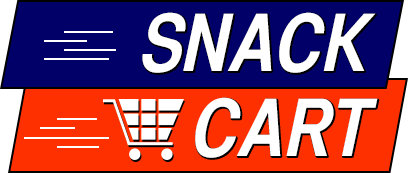 I've been grappling for months about adding a new section to Snack Cart. I'd love to cover more, but I also have a real job and there are limits to what ya'll will scroll through. Still, I had been considering it seriously and the debate was between San Francisco and Houston. San Francisco because it has two restaurant critics and is the cradle of a lot of food trends. Houston because, by all accounts, it was rapidly becoming the best food city in America.

It hadn't made a magazine cover yet (I think), but I've talked about it with food people and read a few feature stories on it. Houston sits between the Gulf Coast, Texas, and Northern Mexico, basically the three best cuisines North America has to offer. Until this week, that, plus its massive growth, was supercharging the Houston food scene.

Last week, as I sat there refreshing Twitter, feeling helpless and terrible (I like to call it 2017ing), I considered an irony: the very things that made Houston such a fantastic food city contributed to how bad things currently are.

Houston has grown massively over the past 10 years. Millions of new residents expanded the number and quality of restaurants at every level. However, millions of new residents led to massive urban sprawl and expansion into flood zones: one factor that made the flooding so bad.

Because Houston is so sprawling and affordable, a lot of that growth came from refugees, immigrants, and people with lower incomes, who all brought more diverse tastes and backgrounds. It also means that the folks affected by Harvey are poorer, less able to evacuate or recover.

Like L.A., Houston is a car-centric city. That allows for ethnic clusters to develop far apart, which in turn leads to restaurants catering to very specific tastes. However, all those cars means that it's much harder to evacuate (the last Houston hurricane evacuation led to people trapped on the highways for up to 24 hours).

I'm not sure what's next. It's tempting to call this the death of a great American city. It's also tempting to bluster and say, "We will rebuild, stronger and better than ever." The truth is that we'll rebuild something. We're going to have to get pretty good at rebuilding cities, since we aren't going to do anything about climate change.

America will rebuild something, but many of the things that were turning Houston into a world-class food city won't come back. Ten years after Katrina, we're still recovering there and many parts of the city haven't recovered.

Then again.
As in any disaster situation, there were thousands of mini stories and narratives. Heroes and villains. Some of them were about food:
OK, so that was a lot. Let's start the rest of the Cart with a palate cleanser: This story, about the world's oldest edible ham, buries the lede: THERE IS AN EDIBLE HAM CAM FOR YOU TO WATCH THE HAM WHENEVER YOU WANT. The ham is 115 years old. The ham also has a Twitter account.

French winemakers in the Languedoc are revolting. French companies are relying on cheaper Spanish wines to stock the kind of everyday table mines that most of France actually drinks. Revolts have escalated from petitions and angry meetings to truck hijackings and black-masked commandos burning down buildings in the middle of the night. I asked my sister Hope, Snack Cart's France correspondent, her thoughts: "Don't fuck with French farmers."

It honestly feels like the Amazon cutting prices at Whole Foods thing was a YEAR ago. But that was last week!

I'm not going to pretend I read this entire sociological study on how parents at different income levels feed their children, but I'm including it because some of you may want to. Even the abstract and summary are interesting. High-income parents use food to convey opinions about health and to increase their sense of self-worth as caregivers (No, you can't have extra  ice cream because it's unhealthy). Low-income parents use food to compensate for their inability to deliver on other needs and to increase their sense of self-worth as caregivers (sure, you can have more ice cream).

Some paywalled article from the WSJ about how tacos became a fashion trend. The article itself is probably dumb, but there's been good things written about how attractive women are allowed to performatively like unhealthy foods.

Love is real, and I would like some biscuits.

This is a phenomenal history of the Tator Tot. It's the story of how two depression-era brothers (one of whom appears to have been a raging asshole) got tired of wasting the scraps from their french fry machine and took over the frozen food aisle. This is a good time for me to admit that I think Tater Tots are overrated.

Keith Pandolfi writes a lovely ode to chocolate sprinkles for Serious Eats. He doesn't use the "j" word, but he talks about how this treat is in decline and how sad that makes him. I 100% agree (maybe because we are both from suburban Massachusetts) that a vanilla ice cream cone with chocolate sprinkles is the perfect dessert.

Los Angeles
NPR profiles Nguyen Tran and Thi Tran, the couple who, after the economic collapse of 2008, illegally opened a restaurant in their house. Starry Kitchen went on to be one of the most famous underground restaurants ever and an almost impossible reservation. The story talks about their difficulties then and now (they run Button Mash in Silverlake) and promote their new cookbook.

Besha Rodell reviews Botanica in Silverlake. She mostly focuses on how surprising it is that two food writers, people who know better than most how hard it is to run a restaurant, would actually open their own place. She describes (with a hint of snark) how the restaurant, which focuses on Middle Eastern-ish ultra fresh and vegetable-forward food, captures Silverlake in this moment perfectly. She doesn't use the phrase "Kismet Two, Electric Boogaloo."

J. Gold is back, and he drops a DOOZY. He visits Vespertine, chef Jordan Khan's attempt to build an international temple of high modernist cuisine in Los Angeles. For a certain kind of diner, he admits, this kind of restaurant is mandatory. It honestly doesn't matter if the food is good or the experience is pleasant. That being said, I don't really think Gold liked it. For example, this quote: "Almost all good Los Angeles restaurants have a sense of place and time, fashioned from local produce, a sense of season and a nod to the diversity of the area. At Vespertine, you may as well be on Jupiter." He highlights the otherworldly presentations and amazing creativity, but doesn't really call out anything as particularly good.
New York City
Ligaya Mishan writes a story about an interesting play debuting this fall. My Sweet Land, written and directed by Amir Nizar Zuabi, is a play about stories from Syrian refugee camps. The play's star does this all while making Kibbeh, a dish popular across the Middle East. Because they need an active kitchen, the show is taking place in pop up kitchens and community centers across New York.

This fall restaurant preview by Florence Fabricant makes me realize how little I know about the New York restaurant scene.

Priya Krishna is in Edison, New Jersey writing about Kwality Ice Cream. That's the name of a brand which brought ice cream to India in the middle part of the last century. It was bought, then basically shut down by Unilever. The chief scientist moved to New Jersey and now has parlors across America. There's a lot of interesting stuff about the science of what makes this ice cream different. Also, the last line is great.

Ligaya Mishan also reviews While in Kathmandu, a New York / Nepali fusion place in Queens. She's says it's not *really* fusion, just the view of an immigrant who grew up eating bacon, egg, and cheese sandwiches at the bodega for breakfast and Nepali food at his parent's restaurant for dinner.

Pete Wells writes a Diner's Notebook on his expectations for the fall dining season. He implores everyone in the food world to work harder at supporting more affordable restaurants that employ more women and people of color. Interesting that he doesn't mention his Locol review at all here.
Boston
Summer is almost over, but you bet your ass that there's still time for at least 4-6 more lobster rolls. Friend of The Cart Megan Johnson has a great breakdown of the ten best in Boston. The list ranges from upscale to downscale and from Worcester to the Vineyard.

The Ship restaurant on Route 1 closed! I never ate there, but any time one of the giant novelty restaurants on Route 1 closes it is a tragedy. Here's a great slideshow of vintage photos of all of them.

MC Slim JB is in Eastie reviewing Cunard. He points out, I think correctly, the most important thing about the restaurant is that Eastie now has what seemingly every other Boston neighborhood has: an ambitious-ish neighborhood restaurant serving New American food. He's very charitable, saying that Cunard is still on a "shakeout cruise". Most people I've talked to say it's terrible.

Who among us has not had too much to drink, told a bunch of great puns, and then died with his pockets full of plum pie? Honestly, that's how I'd want to go.
 
Chicago
Mike Sula is at Margeaux Brasserie for Chicago Reader. You might remember that Phil Vettel at the Tribune reviewed it very favorably a few weeks ago. Sula does not. He describes it as little more than an elevated hotel restaurant designed to lighten the wallets of rich Gold Coast residents. Still, there are bright spots and his description of the right way to enjoy the place seems spot on.

Beer Temple, a beer store / Mecca for beer nerds, is expanding into a bar. It already sounds fantastic, with hard-to-find and fresh beers available for cheap.

And just when I was thinking about Phil Vettel's snobbiness, he writes up a review of Sal's Trattoria, a lovely neighborhood restaurant in Lakeview. It's simple, but with a few ambitious elements that could bring it to the next level. Vettel also starts this review explaining his star system, which means there's probably some kind of scandal about a recent review that I don't know about.

Melissa McEwen reviews the new Korean restaurant Kimchi Pop for Fooditor. The mother-son team behind the place means that head chef Ok Yon Kim is almost 70 years old. She's preparing a mix of the food she raised her kids on as well as newer, hipper Korean dishes.
Washington D.C.
Martin's Tavern, a Georgetown institution, just honored a 101-year-old regular Marion "Joe" Smoak with his own plaque. Smoak has been a regular for years, and still has a martini at the bar every night. He's been going to Martin's long enough that he was able to settle a long-running debate: It was where John F. Kennedy and Jacqueline Bouvier get engaged. Smoak was there when it happened. I want to be him so, so much.

This is a nice essay on McDonald's, privilege, and straws by Tim Carmen at the Washington Post.

Tom Sietsema reviews La Limena Grill in Rockville. This is the new, larger location of La Limena. The new places ditches the Cuban side of the menu to focus exclusively on Peruvian dishes. It seems like they are doing serviceable elevated versions of classics. Sietsema calls out the desserts and seafood as particularly good, and says to avoid the meats, which the kitchen hasn't quite got down.

Sietsema also reviews Q by Peter Chang (that's the name) in Bethesda. He really likes this place, saying it's recovered from early missteps and is cooking creative and ambitious Chinese food. This is also a good read to find out more about Peter Chang, who rose from rural peasant to head chef at the Chinese Embassy to local restaurant magnate.  

Jeffrey Anderson writes up a nice history of the Caesar Salad. Definitely a must-read if you don't know about the salad's Mexican origins.
Out of context J. Gold of the week
...mandatory in the way that the James Turrell show at LACMA a couple of years ago was mandatory, or Berg's "Wozzeck," or the current season of "Twin Peaks." It's not dinner; it's Gesamtkunstwerk.