Discover more from Snack Cart
A weekly summery of the best food and restaurant writing from around the country, plus local news from your favorite cities.
Over 6,000 subscribers
The actual most innovative vending machine in the world is in Germany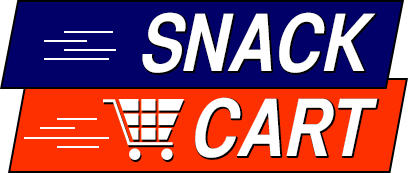 Last week, Fast Company published a story about Bodega, a Silicon Valley startup that wants to put fancy vending machines in the lobbies of fancy apartment buildings so fancy people can buy things like detergent or tampons on the fly. Much of the Internet went ballistic, pointing out that it's not a great look to name your company after the immigrant-run businesses you are trying to destroy. Helen Rosner had the best takedown, attacking not just the tone-deaf Silicon Valley bro-ness, but the logistical difficulty of what they are trying to do. (Was there an apologetic Medium post from the founders that still reads as kind of smarmy? Of course there was.)

FWIW, I think this isn't a bad idea, but these are the dumbest guys alive. If they had said, "We want to take on CVS and Duane Reade," or "Sometimes even same day Amazon shipping is too slow," we'd all be fine. It's a nice reminder that Silicon Valley is actually another planet populated by rich man-babies and that the bulk of the innovation in this country is focused on making rich people's lives marginally easier.

BUT, there is a silver lining to this story. And that is that it reminded me about the ACTUAL most innovative vending machine concept in the world. It's something my sister mentioned to me once, and I asked her to write a about it:
In late August, I visited my friend from school in Germany. She's a winemaker and her fiancé is a butcher, because Europe is really like that. He is a sixth generation butcher, and soon will be taking over the family business. 
 
As you might imagine, on the train there I was picturing a quaint rural butcher shop, like with a timbered front, copper pans, and cobblestones. Maybe everyone has a moustache. It is that, but 10 times bigger and with a lot more stainless steel. As we toured the place he pointed out the dozens of varieties of house-made sausage, liverwurst, wieners, and meat salads, in addition to the regular chops and cuts. It is Willy Wonka's Butcher Shop.

He told me they sell between 2200-4500 pounds of meat per day, and they don't sell to restaurants or anything-- that's just catering and foot traffic to the store. They butcher all of the animals on the premises (Mondays and Thursday). The first time we met, back in Bordeaux, he had to go back early on Sunday. It was the Monday before Easter and someone had to take care of the lambs.

His recent addition to the shop is an automated, 24-hour vending machine. He's super proud of his machine, which are cutting-edge butcher shop technology and my favorite thing in the world. The machine sells vacuum-sealed cuts of meat, sausages, salads, and beer. There's a separate bucket of bread that works on an honor system.

It gets traffic during the day, but the peak times are at night. His best customers come on Friday and Saturdays, after 2 am. Carloads of drunk people drive up, buy packets of weiners from the vending machine, and go to town in the parking lot.

The best seller among his late night customers is a salad of sliced ham, chopped pickles, and mayonnaise. He sells a knife and fork set for 40 cents, but the drunk visitors do not bother. He has a security system and reviews the footage the next day. So most mornings he gets to work and watches footage of drunk people shoving fistfuls of ham and mayonnaise into their mouths.

Then, it's time to kill the lambs.
New York City
First We Feast makes a strong case for Queens as the best food borough. This list of ten street food places gives me a solid to-do list for my next trip.

Then again, Manhattan still has has some surprises tucked away. Nice story about lunch spots in the fashion district.

New York has it's own version of Salazar!

Ligaya Mishan points you to Wu's Wonton King, on the border of Chinatown and the Lower East Side. Chinatown has dozens of places with pork and ducks hanging in the windows, but this is one of the best.  

Pete Wells really likes Prune. Giving it two stars, he says that it's always been known for simple and direct food. However, with the new chef that simplicity has gotten more ambitious (if that makes sense). 

Obviously, I missed last week. One of the hardest things that happens then (besides 67 accumulated links for the top section) is not being able to keep up with each of the mini-controversies that frequently pop up. In this case, Pete Wells said the best pizza in New York is in New Jersey, and damned if it doesn't sound like he was right.
Boston
The Big E has more food options than I remember. 

Neat profile by Scott Kiernan of Brian Lesser. Lesser is a partner in most of the restaurants you know about in Boston. He provides investment and logistical support to chefs looking to break out on their own. It's a testamate to his influence that Kiernan couldn't get anyone on-the-record to say a bad thing about him, though clearly many people said stuff off-the-record.

This headline is a hate crime.

The Globe publishes their first full-fledged review in a while. Devra First is back, giving 2.5 stars to Doretta Taverna & Raw Bar. First describes how chef and owner Michael Schlow gave the reigns in the kitchen to Brendan Pelley, and the place has taken off. It seems like there are still a lot of issues left over from Doretta's "it's fine" era, but Pelly has infused the place with inventiveness and a real love of Greek cuisine. Boston is an in Renaissance of great Greek food, but Doretta might be the only place truly innovating.

This seems like a great addition to Coolidge Corner.

This seems like a nice place, but it's 2017. Do we really need the review to explain the ingredients in a Bahn Mi?
Chicago
Margeaux Brasserie gets another review! Jeff Ruby has his say, and appears to split the difference between the last two reviews. Ruby says that, with a few exceptions, the food is great. However, the service leaves a lot to be desired and the price gouging is blatant, even for the Gold Coast. Good review, if only for the use of the phrase, "pure Neanderthal satisfaction with a veneer of old-school class."

The tallest barbecue pit in the world is in the Loop.

Phil Vettel loves nothing more than reviewing Next every single time the menu shifts. I don't blame him, but… must be nice. Next, the restaurant that entirely changes concept every 4 months, has rolled out what might be their most ambitious menu yet. 50 Best recreates dishes from the world's 50 best restaurants. Vettel meditates on the huge amount of credibility (not to mention swinging brass ones) needed to approach the best chefs in the world and say, "we're going to do your dish." For all that, this is kind of a dull review. We know it's going to be inventive and interesting, but a bit cliche (Vettel even calls out the cliches). I wish Vettel would spend his time elsewhere.

Mike Sula is at Blvd. He says that if you can stand the artifice of a place trying to channel the vibe of Hollywood of the 50s, you'll find some standout dishes on the menu. Also, this is a first-ballot HoF lede: "Sooo, it's been a long, hard week, and you want to go out and be treated like a dead movie star."
Washington D.C.
President Trump is out of control. OK, well technically it's the D.C. City Government. Health inspectors have been cracking down on dogs at restaurant patios, issuing tickets and posting signs. Dogs on patios have technically been illegal this whole time, but it's never been enforced because, well, they're good dogs, Brent. I straight up lol'ed at the "emergency legislation" in the first update to this story.

Laura Hayes at Washington City Paper takes this story a step further, asking dog experts if dogs even enjoy being at patios. The answers vary, but mostly they do like it if it isn't too crowded and they are properly trained.

Great story about why you should still be eating crabs in the fall. Also, you actually shouldn't eat shellfish like oysters in the summer (I mean you can, but they are about 10x better in the fall and winter).  

CHICKEN NUGGET TASTING ROOM (this is actually in California but WHAT).

It's easy to make fun of Sweetgreen, but Tom Sietsema reviews the newest outpost and reminds us that the food there is fresh, local, and fantastic. Honestly, the only reason I don't go every day is because of the line. Also, I'm sad I can't get the blue crab salad he describes.

I'm as shocked as Tom Sietsema seems to be that he only gives 2.5 stars to Mirabella. A superstar former White House chef, a pastry all-star, and a deep-pocketed investor teamed up to open the biggest food project in D.C. this year. In early previews Sietsema raved, and it seemed clear that it was headed towards four stars. However, in his official reviews Sietsema says the food hasn't kept up with the astronomical prices, and both the pastry chef and bartender have moved on. 2.5 stars isn't anything to sneeze at, but that doesn't feel like a place on an upward trajectory.
Los Angeles
Besha Rodell is leaving! She's moving back to her native Australia to be closer to her family. One of the absolute joys of writing this newsletter has been getting to know Rodell's work. I'm embarrassed I didn't keep up when I lived in L.A. I read a lot, and I think it's likely she's the second-best restaurant critic in the country, and unluckily shares a city with the best. There's a lot of food writing talent in Los Angeles, so I'm excited to see who comes next.

And her last review is a great one. She reviews Vespertine, chef Jordan Kahn's attempt at restaurant-as-performance-art and the most ambitious restaurant to open… in America? She tackles a lot of the frustrations I've read in other reviews, unwittingly making the case why restaurant critics should go to a place twice. Her first experience was miserable, and her second much better. She meditates on the change, and on how the chef is trying to balance creativity with actually giving people a pleasant experience. I still have *feelings* about this project, but it's undeniable, and this is the first review that made me want to check it out.

*See a list of the best taco trucks in LA.* // *Sees it includes Ricky's* // *Nods*

Ben Mesirow writes up a feature on the new breed of L.A.'s Latino barbecue spots. These places combine backyard smoking with South American traditions. It strikes me how many of these places are still illicit, Instagram-only restaurants.  
Out of context Besha Rodell of the week
Here's a partial list of the subjects discussed during my meals at Vespertine: The nature of boredom. The value of discomfort. Performance art — specifically how the intent of the performance artist relates to the experience of the audience. Lunar magnificence.