Discover more from Snack Cart
A weekly summery of the best food and restaurant writing from around the country, plus local news from your favorite cities.
Over 6,000 subscribers
Love and Knishes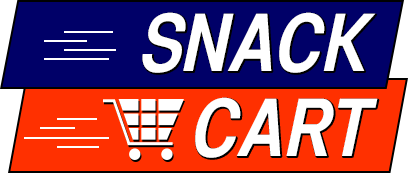 This week's must read, by Aaron Goldfarb, is a deep dive into Tommy Gun-shaped liquor bottles. The expands into the entire "weapon-shaped bottle" industry. The scummy yet enterprising guy behind them is exactly what you think he is. I was interested to read about how when brown liquor popularity was at its' nadir, American manufacturers also resorted to shaped bottles to goose sales.  

My favorite thing this week was this essay from Kathleen Alcott. She reflects on her relationship history and the role food has played. It ends up far more introspective than you think it is going to be.

Really nice essay by JJ Goode on Andy Ricker, the American chef who has done a ton to promote Thai cooking in America. Goode was the co-writer of both of Ricker's cookbooks, and writes a nice explanation / ode to why they focused on traditional and backbreaking Thai technique. It's interesting to think about what a cookbook is, but it's also refreshing to hear him admit they are pretty much useless to a home cook.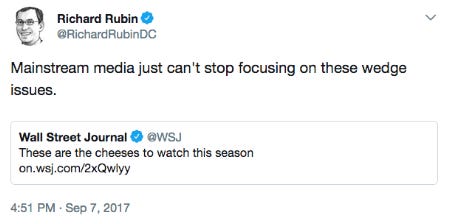 I love Turkish yogurt drink so much.

Jesus fucking Christ. DISRUPTING COOK WARE. This article from Mark Bittman is the only guide you need on stocking your kitchen.

Super neat program from TASTE, where they have announced a new baker and chef in residence program.

When I first encounter René Redzepi, he is cutting a live elk in half with a chainsaw.

A review / ode to the cookbook Love and Knishes. I'd never heard of it, but it seems like a window into a particular time and place. Also, with a chapter titled, "So Why Should You Kill Yourself? Or Short Cuts," I'm in.

Emma's Torch, a pop-up restaurant/classroom, helps refugees in New York develop skills and prepare the foods of their home countries.

Martha Stewart coming in HOT.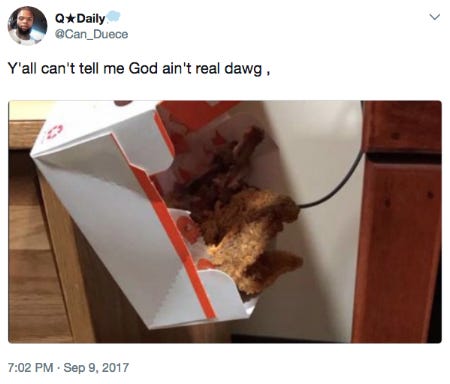 A lovely essay in Saveur details the day in cooking at a Sikh temple in Delhi. The temple feeds hundreds of people per day. I didn't realize that this isn't an act of poverty alleviation, it's a religious and community event. One of my biggest regrets is never eating at the Sikh temple I lived next to in Los Angeles.  

The history of the napkin is surprisingly interesting.

This oral history of every Lucky Peach cover ever was great in the final issue of Lucky Peach, and is a good reminder of how long it's been since I actually wrote up a full top section of this newsletter.

Eat the god-damned rich.

This weird-ass "Burmese Tofu" recipe is really more like a custard?

A relatively nuanced take from Kevin Alexander on the rise and backlash against Sriracha. How did a company that never franchised, never sold, and hasn't even raised their wholesale prices sell out? Really funny moments in this.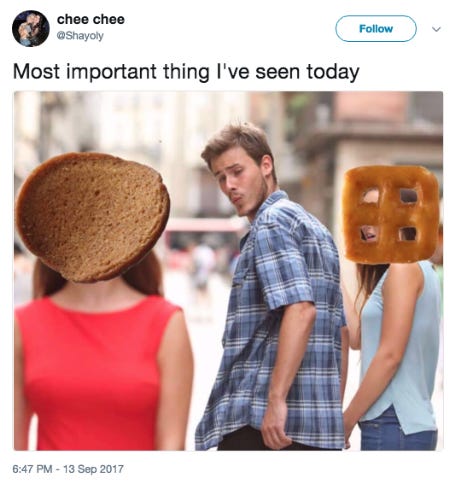 Far more content then you need about Gatorade and the sports drink industry.

Nooooooooope.

I haven't watched the Good Life. I know, I know, it's got literally all my favorite things. However, this list of the best restaurant names has me planning to. I died at Ziti of Stars.

How did anyone ever give this guy millions of dollars to do anything?

I am intimidated by nothing as much as by Chinese knife skills. An at times overly poetic essay by Lilly Chows extolls the traditional way of learning knife skills while also teaching a bit about them. I really liked this. Also, knife skills are probably the number one thing done wrong by most home cooks.

Lovely photo essay about photographer Teodora Ivkov's family tradition of Sunday lunch. If you (like me) have no idea what everyday life looks like in a Serbian village, this is a really nice view of it.

A long essay by Maija Liuhto about Bacha Broot, a restaurant in the old market section of Kabul. Through almost 40 years of semi-constant war, this restaurant has opened every day, serving just one dish to different waves of customers. It's about the restaurant, but it's really about the heartbreaking history of Kabul.

The Cut has the journalistic coup of the century. They've found the woman behind the best recipe internet comment of all time, and dug deeper into her story.
Boston
There was a mini-scandal this week when the Globe published a review by Catherine Smart of the new Yellow Taqueria restaurant in Dorchester's Lower Mills neighborhood. The review is positive, but neglected to mention that the restaurant was in Dorchester. Bill Forry, editor of the Dorchester Reporter, went ripshit. I thought he might be overreacting, but it actually reads like a parody of an attempt to not mention the neighborhood. Problematic! As Dorchester has a more diverse and lower income population than the rest of the city (The Globe has since updated this story to contain the word Dorchester).

This new "things in a bowl" restaurant looks really great.

A great story about about the comeback of a beloved local company. Table Talk pies is back and better than ever. This includes a new Worcester facility (making 10,000 pies an hour) and the reopening of a retail location in Worcester's Canal District.

Hidden Boston tells us about a small Ramen shop in Coolidge Corner. Ganko ramen focuses on Miso ramen, which is a nice change from the Tonkotsu style that runs everything.

Carlos Rafael, also known as the "codfather" has been prosecuted for tax evasion. His arrest has basically shut down the New Bedford fishing industry.

MC Slim JB stops by Café du Pays, the new French-Canadian spot from the team behind State Park and Mamelah's. He likes it, and his review highlights what I've been confused about: what else is there to this cuisine but Poutine?
Los Angeles
I'll read every SGV guide anyone publishes, but this one makes a HOT TAKE (sorry) that the Szechuan food in NYC is better.

Speaking of the SGV, J. Gold is there! He's at "Nothingness" a new Sichuan and Chongqing-style restaurant. It seems kinda like this review is mostly an excuse for him to make a lot of Nietzsche jokes, and I am here for it.

El Chavo is closed for good! Bummer, though it was always a bit of a mystery. That was the first place I ever had Mezcal.

Margy Rochlin at the Los Angeles Times goes into the debate over the Michelada. There are a million versions in Mexico, so there are a million people who visit Mexico once then come back and tell you that the way they had it was the TRUE way (Looks around, realizes he is writing about himself). Anyway, fuck ya'll, Clamato Juice rules.
New York City
I'm writing the newsletter from my parent's house this week, and my Mom is VERY excited about her Instant Pot. The electric pressure-cooking is taking houses by storm. Melissa Clark (my sworn food nemesis for reasons that matter only to me) writes a helpful rundown of what a pot is, and isn't, good for. You need a subscription to Cooking for this.

Funny Buzzfeed listicle on Pete Wells, which covers 15 of his most brutal reviews.

Wells himself is at Cervo on the Lower East Side. He likes it, finding unpretentious food and aggressive wines. He gives it one star, calling out a few missteps. Seems like I would love it.  

I love nothing as much as I love food festival scandals. I couldn't click on "The Fyre Festival of NYC food events" fast enough. This one, apparently, was actually an outright scam. That makes me like it more.

Tokyo record bar? TOKYO RECORD BAR. #TokyoRecordBar.

Ligaya Mishan does a sort of double review. She follows Anastasia Dewi Tjahjadi, an Indonesian chef, from a coffee house in the Greenwich Village to a grocery store in Elmhurst. At each places, she's making versions of Indonesian classics. However, she admits to toning down the funk and spice when she's in Manhattan. For the real stuff, you gotta go to Queens (and it's only open Tuesdays). Indonesian food is 100% going to be the next thing I get really into.
Washington D.C. 
Neat profile of José Andrés, who in some ways has become the face of American disaster relief. The Spanish chef, who lives in D.C., has gotten to most recent disaster sites quicker than FEMA. He's currently in Puerto Rico, feeding 8,000 people per day on his own dime with a combination two kitchens and several food trucks. This interview is honestly harrowing, and I've got tears in my eyes after reading it.

Laura Hayes sits down for a family dinner with Kwame Onwuachi. The chef, most known for the high-flying failure of Shaw Bijou, is about to open a new place, Kith and Kin. His new restaurant is going to focus on the West African and Cajun foods of his childhood. The food sounds great and I'm rooting for him, but you can definitely feel the PR machinations behind this story.

Noooooooope.

A massively positive review for the massive endeavor of Succotash. A big-name Southern Chef is opening a big-name Southern restaurant in D.C., which hasn't had the strongest Southern food scene. Tom Sietsema loves it, calling out Southern staples with a few interesting twists.
Chicago
CHEF DRAMA.

Trench, a Wicker Park place that seemed pretty good, has closed. :-(

Kevin Pang writes a wonderful ode to Katsu, a place that has been serving some of Chicago's best sushi for the past 29 years. The owners are retiring, ending the restaurant with the same lack of fanfare with which they opened it. Definitely one to check out before it closes, shortly after Thanksgiving.

Mike Sula is at Humbolt Park, where he visits Heritage Restaurant & Caviar Bar. Sula points out that while some a grumbling that a place selling caviar opened in what is still a working-class neighborhood, fish eggs used to be free in Chicago as bar snacks. Also, the place has a number of affordable options and is surprisingly generous with the rest of the Eastern European / Korean courses.

I tried, I really tried, to finish this list of Phil Vettel's 50 best in Chicago. Well, not 50 best, but 50 that are most essential right now. The Chicago Tribune is regularly the worst website I visit doing this newsletter every week, and after 20 minutes of scrolling/loading I only made it to #10 on the list. It's a solid list, but it ignores anything that isn't in the high end area. Phil has great taste, but is a critic of another era. In a list like this, with this much space, it's a chance to highlight up and down. That's what makes the LA Times 101 work.
Out of context J. Gold of the week
 The immediate identity of Brainstorming (BBQ Flavor) becomes apparent enough when you notice whole pig's brains on half the tables in the restaurant