Discover more from Snack Cart
A weekly summery of the best food and restaurant writing from around the country, plus local news from your favorite cities.
Over 6,000 subscribers
What IKEA meatballs tell us about the future of cities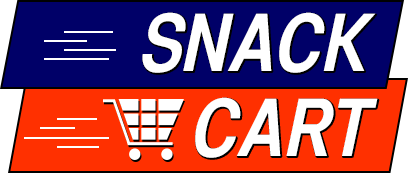 I am floored. Last week, I asked Snack Cart readers to help me raise money for Banco de Alimentos de Puerto Rico. We hit my $200 match goal in about five minutes. A reader emailed me, offering to match an additional $300. I planned to do a follow-up email in a few days, but before I had the chance readers had just about used up those matching funds too. All in all, we've contributed about $1000 to an organization on the front lines of the Puerto Rican recovery effort. 

There's still some matching funds left. If you haven't given, now is time. Most of Puerto Rico is still without power. A large percentage is still without water. The food infrastructure is completely shot. They need our help now, and they will for a long time. This is money to a local organization that will put it to good use.

For those that have given: thank you. Your generosity is wonderful. I'm so grateful that you aren't just readers, you are friends.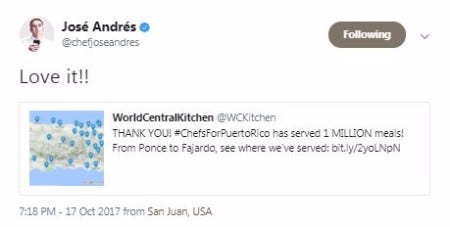 This week's must-read from Andrew Holter goes deep on the food in Ikea and on the history of the cafeteria in America. This really gets into how our urban spaces have evolved. A surprisingly good companion piece to this is the most recent episode of Gastropod. They look at how Eataly could be the future of the supermarket. Both of these are essential thinking for the future of how our cities will look and how we will eat.

Food Republic has an excerpt from the upcoming cookbook of Josh Scherer, aka, @culinarybrodown. It's the preface to his chapter on cooking with light beers. Like a lot of Josh's stuff, it's funny and also hides some interesting insights about how to taste alcohol.

The FDA has ruled that "love" can't be listed as an ingredient. The Simpsons did it.

My sister works in the high-end wine industry, and it's still pretty much just as corrupt as it always was. She sent me this amazing story of one of the largest scandals in Bordeaux history.

Mari Uyehara writes about kosher salt in Taste. There are a bunch of things I learned here, but the two main ones are: 1. Kosher salt isn't called that because it is kosher, but because it was originally marketed for koshering meat, and 2. Different kinds of salt have different levels of saltiness, which can have dramatic effects on recipes. Read about how this is the bane of magazine recipe writers. Also, it doesn't say it but it appears everyone uses Diamond Crystal.

Nooooooooope.

John Birdsall writes a nice essay about what it's like for a long-term Californian to get by in a New York kitchen for a summer.

An absolutely delightful story on the invention of Bailey's Irish Cream from the man who invented it. It's a yarn about how he and his partner went from idea to prototype in 45 minutes, and how they were only paid $5000 for it. The story is also full of charming British slang.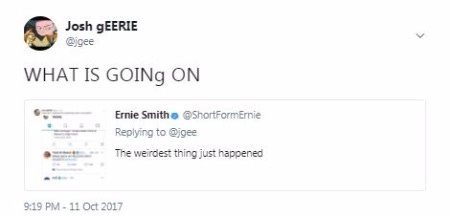 Yes this is my own tweet. Shut up. I still don't know what happened and am upset.
Helen Rosner, recently departed from Eater and now freelancing, writes an obituary for the iconic New York restaurant Le Cirque, which announced that it will close after its New Year's Eve service. It's interesting that just as mid-century Continental dining is on the rise in New York, one of its bastions is closing. Helen also mentions the amazing 1993 Ruth Reichl's review of the place -- her first as the New York Times restaurant critic. It's rightly famous. She went both as herself as well as in disguise, and wrote up the dramatically different experiences.

BUT WHAT DID HE DO WITH THE FAJITAS.

Eater has dropped one of their theme weeks, this one on chain restaurants. There's a LOT of good stuff here. Helen Rosner writes about the eternal charm of Olive Gardens. She's 100% right in that I'm not sure I've ever been to an Olive Garden, but I'm SURE I've been to an Olive Garden. Bijan Stephen writes about Applebees, and how millenials are killing the chain restaurant. I love Bijan, but this could have used a few more stats. I honest-to-god couldn't finish this essay by Meghan McCarron about eating at Friendly's with her Dad. It brought up too many strong memories of post-soccer Dunkin Donuts trips with my Dad.

This Szechuan sauce thing was embarrassing for everyone involved, but mostly for this guy. Binging with Babish already figured out how to make it yourself. Then he really nailed it when he revisited it.

Is $80 ramen that much better than $3 ramen? Not really, but this video series from Buzzfeed is super fun.

The term Sous Vide bro is so, so good.
Boston
This isn't their fault, but man, Crave attracts a very weird clientele. Remember when that guy set himself on fire by accident?

Interesting review by MC Slim JB of Mooncusser's in Back Bay. He likes the old-world elegance and fantastic seafood. He also hints at the idea that as food-obsessed millennials and gen-Xers are growing up, they are getting more interesting in the traditional signifiers of luxury dining. I also realized why I think this is a chain: There is a Mooncusser's in Harwich, but it's not related.

The Globe has launched a new series, "What she's having: a new weekly column in which Globe food writers celebrate their local favorites." Terrible name, but I'm very glad Cheap Eats appears to have been banished. All it took was a product update to the website subheaders! Kudos all around, and I enjoyed this one by Kara Baskin, about getting popovers at NOCA in Cambridge.

Baskin also has a great interview with Darryl Settles. Settles is one of the most prominent restaurateurs and black businessmen in Boston. A great voice who should be listened to more.

Amazing long-read from the Globe Magazine on why it's so hard to really know the source of a food-poisoning outbreak.

Devra First drops a rare 4-star review for Myers+Chang. I love this place. I remember going a few weeks after it opened almost as vividly as taking my whole family to the ten-year anniversary party two weeks ago. Is this review a bit of a lifetime achievement award? Sure. But it's kind of insane that a ten-year-old restaurant still seems so au courant. I defy anyone to have a better meal in Boston.
New York City
Last week, a plaintiff in California filed a sort-of bombshell lawsuit against restaurateur  Danny Meyer. He alleged that Meyer, along with a bunch of other chefs and restaurant owners, are in a massive price-fixing conspiracy because of their no-tipping policy. I thought it was weird, and Eater's Ryan Sutton dug farther into it and correctly notes that it's fucking nuts.

Eleven Madison Park has reopened, and Grubstreet has a breakdown of the new menu, complete with photos. I may have tried to eat my computer looking at these.

In the spirit of the guy who turned down a Michelin star, this New York restaurateur wants to give back his 0-star review. I don't *think* that is how that works, but there is something interesting about how a review can stick around a restaurant long after the restaurant has changed dramatically.

A ramen map! You're welcome, Nicole.

The New York Times redesigned their food section. It's much easier to find things. I hate it.

Ligaya Mishan is at Benyam, a new Ethopian restaurant opening in Harlem. It sounds fascinating, and also important enough that it probably should be a full review (the new layout has basically given Mishan and Wells' reviews equal weight).

Thomas Fuller, the New York Times bureau chief in San Francisco, goes hunting for authentic Thai food that reminds him of his 10 years in Bangkok. He finds restaurants, farmers, and diners bringing this cuisine to America.

A lead for the ages in Pete Wells' review of The Pool. This is half of the old Four Seasons, which has been remodeled and turned into two restaurants. The Grill opened earlier in the summer and Wells liked it, but his review of the Pool is mostly notable for what he uncovered. One phone call about some decorations he didn't like and he's plunged the restaurant into a scandal with the historic preservation commission. I'm not one to side with a preservation commission, but the changes described by Wells seem terrible. Also, the food doesn't do enough to earn its spot.

*In my most Colombo "one more thing" voice* Why did Pete Wells go to Providence?
Chicago
Sort-of food news: the Cook County soda tax has been repealed. This is dumb, as now the Cook County government has no money.

For the playoffs, the Tribune lists 48 bars in and around Wrigleyville. If you start now you'll probably be drunk enough to deal with tonight's game.

Phil Vettel reviews City Mouse in the new Ace Hotel. He says that despite their best efforts, the team's first restaurant, Giant, is a major influence. He also says that's a good thing. This is the kind of casual yet excellent restaurant (plus a great value) that I dearly love.

A great profile of Paul Willis, a small local hog farmer making humanely-raised prosciutto here in America. He's resisted trends, and found the industry come back around to him.

Where to eat while seeing Chicago's greatest architecture *clicks so hard he punches a hole in his computer*

Amazing series from the Reader on the foodway stories of five immigrants who have come to Chicago. Beautiful, funny, and touching.
Washington D.C. 
This resonates outside of D.C.: Are full-time pastry chefs something restuarants can afford anymore?

The 2017 Michelin guide is out for D.C., and it's boring and small. It drew criticisms from BOTH Washington Post food reviewers. Tom Sietsema says the guide doesn't have the imagination to effectively review the Washington food scene. Carmen zeroes in on the Bib Gourmand section, restaurants where the check for one isn't over $40. Carmen says this is essentially the "Cheap Eats" problem made more explicit. 

Washingtonian has a deeper look at Kith and Kin. The food looks… really fucking good.

Tom Sietsema's fall dining guide is out, and makes me think: didn't he JUST DO a dining guide? The main thing is that, even at almost 40 years old, The Inn at Little Washington is still number one and probably the best place to eat in Washington.

Some editor at The American Conservative distills everything wrong with liberals, D.C., and the American economy into: brunch. He briefly flirts with a fascinating idea (Sunday Funday as proxy for alcohol abuse) before devolving into College Republican mad libs. Somehow he blames D.C. residents for struggling to find real jobs and also for not moving back into the heartland, where jobs are vanishing. And his answer is to… stop going to brunch.
Los Angeles
Gin and Tonics are having a moment, and I am en route.

Tsujita has opened a new concept focused on ultra-spicy noodles. I am SO SO SO EN ROUTE.

Jordan Oku reviews (sorta) Craig's on Melrose. What he really does is describe the insane, crowded, and celebrity-packed destination on a recent Thursday night. There's a lot of L.A. poetry in this, and it's a good reminder of just how big the City is. I have never even heard of Craig's before.

I don't know who Karen Palmer is, but she has gotten the nod to do the first full LA Weekly review post-Roddell. She visits, and savages, Tintorera in Silverlake. She correctly points out that she's new in town, and from the "hard-nosed New York world" (rolls eyes). But her critiques of all the dishes are specific and spot-on, highlighting larger issues with the restaurant. It will be interesting to see how Palmer evolves. It might be nice to have a more skeptical voice in the sunny L.A. food scene.

I've been delinquent, so you have two J. Gold reviews today. First, he confesses that he's been to Grand Central Market's Sari Sari store five times in the past three days. If I worked that closely to an amazing-sounding Filipino lunch counter run by some of Los Angeles's best chefs, I would have, too. He's also at Ink.Well, the new spot from Los Angeles legend Michael Voltaggio. This is a great review if you, like me, really only know his history from Top Chef and vaguely that he's had Ink forever. Ink is gone, and he's returned to his more experimental roots with the new place. Sounds great.
Out of context J. Gold of the week
(You may have self-control, but I am kind of a peasant)