Discover more from Snack Cart
A weekly summery of the best food and restaurant writing from around the country, plus local news from your favorite cities.
Over 6,000 subscribers
Jaya Saxena is writing about rose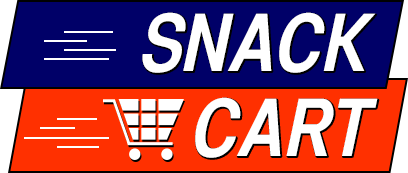 This is probably the most important thing anyone who cares about food can read this week. Restaurant growth is skyrocketing, and it probably isn't sustainable. A lot of this is fueled by outside investors in large chains, who push for aggressive to fuel returns. This is yet another example of the giant pool of money sloshing around the world economy fucking up everything.

Jaya Saxena is writing about rose. If you haven't clicked already, get right with Jesus. But seriously, read this story from Taste. Saxena writes about how when men get on board a food trend (say, coffee or the perfect steak), it's seen as a virtue and "elevates" the trend. But when women get into something (say, rose), the trend is denigrated and seen as unserious. Sexism is pernicious, and Saxena accurately shows yet another example of misogeny that many may not even realize is happening.

My self-care is just watching videos of Chef Jacques Pepin. Seriously though, I watched this through and his technique advice is just amazing.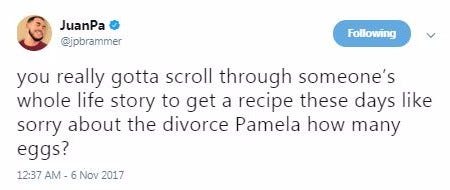 One of the greatest mysteries of the 00s revealed: The green code that made up the Matrix is just a sushi recipe.

Chefs banning people from Instagramming is dumb.

This is a great video, but the biggest lie home cooks don't realize (I didn't for years) is that you can't use a Wok at home. Most people don't have a stove that gets hot enough, so you just end up with soggy and limp stir-fries.

Great story from New York Times magazine about three dinners that helped shape the world. One created an art world star, one destroyed a President's chances, and one fueled a civil rights revolution. Engaging and fun stories.

Senior Snack Cart Good Place correspondent Jeff brought us this GQ story discussing the various ways food is used on the show. Like most things in the show, it's incredibly nuanced and clever.

"Just under 70 percent of female restaurant workers and some 50 percent of male employees say they 'experienced some form of sexual harassment' from managers, while a jaw-dropping 80 percent of female restaurant workers have reportedly experienced sexual harassment from customers."

"Two identical places across the street from each other wage low-key war" is my favorite food story genre. This one, about dueling falafel stands in Paris's Jewish quarter, is a delight.

A great look from the NYT at why baseball players celebrate by spraying champagne and beer everywhere. It's unique to baseball, and I want to do it more than anything else in the world.

Allecia Vermillion, writing for SeattleMet (I think like Seattle Magazine) writes up an extensive history of Cinnabon. The ubiquitous chain started in a Seattle mall and the original recipe was created by a local Seattle woman. It's a neat story, showing how the chain evolved more than it grew.

Some people I liked criticized this book review of Jen Agg's new book. I've liked Agg's shorter stuff, and she's an undeniable force for good. But a lot of the critiques sounded fair. I was torn until the last line, which took it from borderline to outright sexist.

This review of Salvador Dali's wine guide takes too long to tell you this is actually a book you can buy.

Niiiiiiiiiiiiiiiiiiiiiiiiiiiiiiiiiiiiiice.

Sometimes, a scandal happens so quickly I don't even have time to link to the first thing. That's the case in San Diego, where a wellness blogger launched a Kickstarter for an elevated frutería. Backlash ensued, and she's basically deleted all traces of herself from the Internet. I tend to be super tolerant of these things, but a promotional video that ends with you shouting "Bring a healthy option to the barrio!" where you mispronounce barrio is… not great!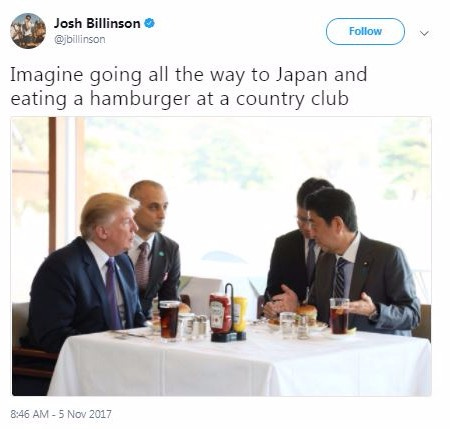 Another great essay from Taste focuses on learning to make Potato Tahdig. Mostly I'm including it because I've long had a theory that no cooking culture can truly be great until they have a specific name for the crispy crust of rice at the bottom of the pot.

This review in the Dallas Morning News, on a new pan-Asian hipster place called Hot Joy, is very good. Hot Joy is a racist disaster, but the review does more than just hammer that. It talks with experts around the country to understand why and how we find this offensive. Much more work and nuance than this place deserved. It's also devastating, since the restaurant closed permanently 4 days after the review was published.
New York
It's no secret that restaurants are at least 80% real estate, so it's great to read more about that side of the business. Real Deal New York, which covers real estate across the city, interviews the developers behind a few of the City's hottest food halls on what someone who wants to build a food hall should know.

Pete Wells visits Momofuku Ssam Bar. This place is frequently under-rated when talking about David Chang's other restaurants, but it was the start of his culinary domination of New York. Wells notes that it has changed so much it's been reviewed more times in a shorter period than almost any restaurant in NYT history. The current iteration, under chef Max Ng, is more adult (the chairs have backs!) and more focused on Singaporean flavors and techniques. Wells loves it, giving it three stars.

Robert Sietsema drops a full review of Ugly Thai, a new spot in Red Hook. He gives it four stars, saying that it's got one of the most comprehensive Southern Thai menus in the city. Very excited to try this place out.

Lovely Times Insider piece by Kim Severson, about why she likes writing about food. She talks about how, from Puerto Rico to Standing Rock, food can be a way to understand and connect with the news.

New York Magazine, as part of their 50th anniversary, is chronicling the things that have build the city we know today. Of course, that includes chicken & rice carts. This is a great oral history with the chefs of some of my favorite carts, though if you go to Trini & Paki Boys you should branch out to the other stuff they serve. No specific rec since it changes a lot, just get the Trinidadian food.

Steve Cuozzo at the New York Post puts the Michelin guide on blast. The guide declined to give any stars to Le CouCou, a temple of classic French cuisine and one of the best and hottest restaurants in town. Cuozzo sees cultural bias. The French guide can't bring itself to honor an American who would dare attempt to cook French food. Rose's Paris restaurants are also similarly unadorned. Based on what I know about the French, this is for SURE the reason. This is a fun read.

Ligaya Mishan is writing about Margarita's. This food truck-turned brick and mortar Dominican take-out spot is named after the mother of the owner, who first started the truck. She died in a plane crash, and her daughter continued and expanded the tradition. This was a long fucking week and reading this story about such a lovely place will make you feel better.  
Boston
MC Slim JB checks out Explorateur. He finds the new place, run by a restaurant group known for more for nightclubs than for food, disappointing. The food and service are uneven, and the space is beautiful but overly loud. I've been once, and think this is just about right. Though I will say a place to get decent steak frites and a great cocktail right next to the movie theater is kind of terrific.

The New England diner is underrated. Yankee Magazine has a rundown of the best ones from Maine to Rhode Island.

Nestor Ramos is on the Whole30 plan, and is surprisingly into it.

Kara Baskin visits MA France, a small French market in Lexington. This place is delightful, and she talks about the joy of snagging one of the three stools and getting a freshly-made galette or crepe. I wish this review was a bit more comprehensive, since this place is a forkin' delight and the French couple that run it are adorable.

This is a really neat interview of a Boston food personality I'd never heard of. Dr. Pepper hosted "hell night" at closed-now-back-open-but-maybe-not-doing-hell-night-anymore East Coast Grill, and continues to host them around town.

Kara Baskin and Devra First go to Eventide Oyster Co.'s new Fenway location, and instead of a full review they rank all the items on the menu. I really like this idea, since Eventide's new place is quick service (a fact I didn't know when I had my friend from out of town meet me there last week).
Los Angeles
Suthiporn "Tui" Sungkamee, head chef at Jitlada, has died. His obituary, written by J. Gold, covers how he changed Los Angeles, Thai food, and the relationship between the Internet and food. When he and his sister bought Jitlada, an already successful Thai restaurant, he started offering Southern Thai specialities on a whim. A traveling businessman translated the specials menu from Thai and posted the results on a Chicago food message board. That snowballed into long lines full of people clutching computer printouts. Jitlada is probably my favorite restaurant, and one of two or three times food has made me cry. From happiness and amazement, not just from heat. But also like a LOT from heat. Jitlada is the first place I send people visiting LA for the first time. It's not just good, it changes how you think about food.

J. Gold is at Verlaine, a newish West Hollywood place from an acclaimed Mexican chef. He finds a small menu highlighting "Baja Med" cuisine. Gold says that hasn't really caught on in many places, but Baja Med focuses on Mexican ingredients through European and Asian techniques. He really liked this place, though it's very confusing that there is both a Verlaine and a Vespertine making food headlines in LA right now.

Gold also recommends 5 places to get a sandwich. Definitely worth a read since it's just five mini J. Gold reviews.

Great story from Katherine Spiers. She interviews a bunch of chefs, who give their suggestions about how to make fancier dishes out of Trader Joe's frozen ravioli. Seems like a great way to do a bit extra.
Chicago
Double review! Both the Chicago Tribune and the Chicago Reader publishes reviews of Portsmith. Each of them rave about the seafood-forward spot in River North. Each also talks about this spot, inside the Dana hotel, has struggled with a long line of so-so restaurants. Phil Vettel is drawn to the clever presentations and rich ingredients. He says this may be the first truly great restaurant from the Fifty/50 group. Julia Thiel sees simplicity in the dishes, talking about the minimal presentation and strong flavors. Each highlight the bread and creative desserts.

Interesting story from Jeff Ruby about how he came to accept pre-sliced steak. All steak kinda tastes the same to me, so trying multiple cuts at once is very appealing.

Michael Gebert profiles the team behind The Royal Grocer & Co. He writes about a chef trying to balance keeping a neighborhood restaurant open while still experimenting and drawing attention from across the city. Really nice read here, and the radish pasta sounds great.
Washington D.C.
President Trump is going to start eating out in Washington. Jesus.

Laura Hayes interviews Sandra Basanti, the owner of Dangerously Delicious Pies. They are talking Besh, and Basanti says the real way to stop these issues is to put more women in charge.

Maura Judkis writes for the Post Magazine about Sardines. Because they are delicious, and because of a recent spate of travel to Portugal (this year's hot destination), customers are more interested in trying them. They're also healthy and good for the environment.

Sietsema visits Ancient Rivers. This is the new restaurant from the owner of the Busboys and Poets chain. It's in the same place as his previous restaurant, which folded. In keeping with the owner's activist-minded ways, the place glorifies Middle Eastern food and thinkers. Sietsema is clearly rooting for the owner and the place, plus he likes the food. However, there are a lot of problems and hints that this place might not survive.

Sietsema also heads south to College Park. He loves Old Maryland Grill, which also has spotty service but succeeds because of it's commitment to local dishes and ingredients. The crabcakes sound amazing, and I had never heard of St. Mary's County Stuffed Ham before. This video of how to make it has nothing to do with the restaurant but I LOVE weird Youtube videos of obscure recipes.
Out of context J. Gold of the week
"...because the steamed Polish sausage wrapped with Swiss cheese into a single slice of bread can make a certain kind of man ugly-cry like nothing this side of the last act of 'Death of a Salesman.'"