Discover more from Snack Cart
A weekly summery of the best food and restaurant writing from around the country, plus local news from your favorite cities.
Over 6,000 subscribers
The real story behind the UK's fried chicken crisis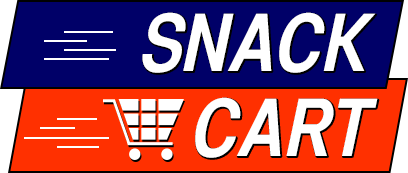 KFCs across the United Kingdom were closed or on limited hours over the past few weeks because the chain ran out of chicken. Lots of people had fun with this on Twitter and Youtube, and the chain itself got in on the jokes. Coco Khan, a writer for The Guardian, points to the slightly darker source of the shortage: KFC had recently switched their chicken supplier. They ditched a long-time partner for a comically lower bid from a new one. It cost hundreds of jobs and blew up in their face. Khan points out that it says a lot about the increasingly sub-contracted food system. And just when KFC thought they had it figured out, they ran out of gravy.

Morwenna Ferrier (Christ, that's a British name) writes for the Guardian that with KFC out of chicken, maybe Brits should experiment with deep fried squirrel. I'm including this link mostly so I can tell the story about when I did a community service trip to the Cherokee Indian Nation in Oklahoma. It was junior year of college. We stayed in a church, and the nice lady who lived next door brought a big crock-pot of squirrel and dumplings for dinner one night. Most people politely declined, but I was excited.

"Oh, this is so cool. Where do you even *buy* squirrel meat?" I asked, cracking the lid of the slow cooker.

She looked at me for a long time.

"Aww honey, you don't buy it," she said gently. "I shoot it from the back porch."

Opening the lid all the way, the first thing I noticed was the tiny rib cage floating half-covered in broth. It seemed to take up the entire pot. My mother would be proud of my politeness. I dutifully took a bowl and didn't let our host see me not eat it.

Didn't quite manage to get out a newsletter last week, but there are some fun Olympics stories I don't want you to miss. Andrew Keh, part of the New York Times' team in South Korea, writes about his personal Oympics: eating. Pyeongchang has some of the best seafood in the world, but Korean food proved to be a bridge too far for a lot of Olympic tourists. Keh details some of the things he enjoyed, and god I want some haemuljjim.

Another story focuses on German athletes' love of nonalcoholic beer. They can't get enough of it, drinking it before, after, and sometimes during exercise and competition. Turns out, it's actually good for you! If there are any brewers reading this I am DOWN to try and bring this fitness trend to America. Gatorade is gross.

If you stare long enough into the abyss, the abyss stares back.

Jaya Saxena, writing for TASTE, tracks the history of teriyaki in America. It went from traditional Japanese glaze to Hawaiian staple to Subway. Along the way, it transitioned into a new form that is authentically American.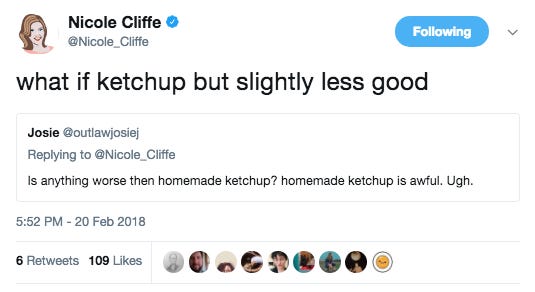 I am not sure why this coke and whiskey and peanuts cocktail sounds so good to me but I want to drink it right now.

Hannah Goldfield, the New Yorker's new official food critic, reviews the queso at Chipotle. I wasn't nuts about that concept (I'm getting tired of fancy magazine reviews cheap food can be gimmicky), but Goldfield goes a lot deeper into the Tex-Mex mainstay. She looks at the history of the dish and the myriad ways it is prepared. I can't believe I never put it together that Queso likely evolved from a version of Welsh rarebit.

Torchy's Tacos, the beloved Austin institution, is expanding. To help us prep, Food & Wine writes up why we should all be excited.

Jaya Saxena, this time writing for The Outline, reviews the new David Chang series Ugly Delicious. The review gets to the heart of something that bugs me about Chang: he doesn't seem to really get that he won. He revolutionized the way we eat, but still acts as if there are a bunch of snobs telling him he can't like Dominos. Dominos rules!

Helen Rosner, writing about Chang's show for the New Yorker, makes a stronger pitch for the show. She says that it has its issues, but like Chang himself it's dedicated to asking hard questions in a public and messy setting.

Matt Gross, writing for TASTE, goes chasing ghosts. In this case, the ghost of a particular meal he once had a lifetime ago in Malaysia. He involves two chefs and the best his memory can do to recreate curry bread, which is a loaf of bread stuffed with curry. Matt, if you need someone to help you eat this giant bao I am available.

Important story about the plight of migrant workers on Vermont's dairy farms. Even in a state that is often caricaturally liberal, activists and workers are targeted by ICE and forced to work long hours. Now the activists are targeting Ben & Jerry's, calling out the famously liberal company for not practicing what it preaches.

This article is in advanced level French, but my source informs me that Popeye's is coming to France. Or possibly already there. Either, way, zut alors!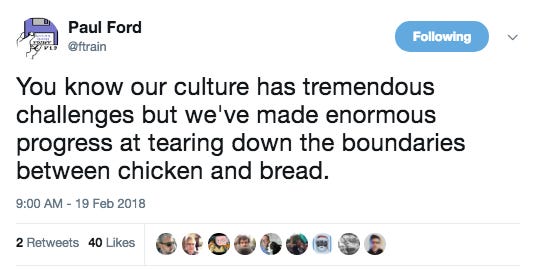 Google banned the word "gun" from shopping results, which had the unintended consequence of banning all words with "gun" in them, including Burgundy wine.

Really neat startup idea: Rent out empty (during the day) restaurants as low-cost coworking space. This is cheap enough I could see paying for a membership at several around the city.
Boston
It really feels like the Boston food trend of 2018 is going to be the growth of suburban food empires. MC Slim JB is at Buttonwood, Chef David Punch's third Newton Centre restaurant. He enjoys it, finding simple but powerful dishes and no-longer-surprising downtown polish.

I don't always love Devra First's reviews, but this essay, on the Trump administration's proposal to replace SNAP benefits with a box of canned goods, is fantastic. It's as clear and concise a denunciation of the plan as has been written. First calls out the stupidity of the plan itself, and the underlying cruelty involved in even proposing it.

I may need to just start a separate Lexington, MA vertical. However, the closing of Yangtze River in Lexington Center deserves a mention. RIP going there for buffets on middle school half days and the time I went there after the first time I ever smoked pot.

More than 20 Boston breweries are preparing special beers to celebrate International Women's Day. Jacqueline Cain at Boston Magazine highlights the Pink Boots Society and the struggles and successes women have faced breaking into what is still a male-dominated industry. I was surprised how many of my favorite breweries are led or co-led by women.

Listen, I think Sully's is a bit overrated. I know. However, if you are going to go, you need to know the rules. There's only one place to get them: Caught in Southie.

Someone pointed out that this new delivery initiative from Puritan Trading Company might be related to the article about the increased cost of delivery apps. Y'all are smart!

Worcester!

Great story from Adam Reilly at WGBH about the rise of distilling and fermenting in Newmarket, one of Boston's least-understood neighborhoods.

Really nice walkthrough of the North End from Chowhound. Hard to think of a better day than this, which takes you to the best of the traditional as well as some newer spots.

Awesome profile of Joan Aylward, an artist-turned waitress who found a second act for her art. She's creating elaborate designs for restaurant chalkboards all over Boston. What started as fooling around at the place where she was working has evolved into a full-time job with high-paying corporate commissions. What a great story.

Devra First takes a quick look at the fun, and the food, at La Fábrica Central in Central Square. Puerto Rican food doesn't get enough attention.
Washington D.C.
Sushi Nakazawa is perhaps the most anticipated, and most infamous, restaurant in America right now. It's going into the ground floor of the Trump International Hotel D.C., which was has been mired in controversy since President Trump decided to run for office. First chef Jose Andres pulled out after the President's racist comments. Then noted asshole restaurateur Alessandro Borgognone took over and made some derogatory comments about the D.C. food scene. The Washington Post interviews chef Daisuke Nakazawa, maybe the best sushi chef in America, on his thoughts leading up to the opening of his new location (only his second ever). The article does a really good job trying to get at all sides of Borgognone and Nakazawa's history, including what seems like a commitment to diversity in hiring. However, neither come off particularly well. They both sounds like schmucks.

Uni? Uni. UNI! #Uni

Tom Sietsema reviews La Ferme, finding some of the best things about classic restaurant traditions along with thoroughly passable French food. He gives it two stars out of four.

Laura Hayes at the City Paper reviews Grady's, a new bar at 2210 14th St. NW that's only ambition is to be the local spot. She finds classic food, great drinks, and ownership that thinks the pathway to longevity is to win your neighborhood. Screw all that, however, because they also have a downstairs bar that is from a real Old West saloon. EN ROUTE.

Haynes also writes an in-depth profile of the female security workers who keep D.C.'s nightclubs safe. Not only do they have to deal with all the nonsense regular bouncers do, they have to deal with an added layer of sexism. It's also a nice reminder of *Patrick Swayze voice* how little being good at that job is about physical strength.

I'm not really confused by D.C.'s pop-up bar scene is so active (hello Black Panther), I'm mostly confused why every city doesn't have more of these.
New York City
Difficult and complicated story about the relationship between Tom Cat bakery and an activist group Rise and Resist. Tom Cat was audited by ICE and had to fire over twenty employees. Those employees and other activists are saying Tom Cat didn't do enough to protect their employees. Rise and Resist are targeting not just the bakeries, but restaurants that use Tom Cat as a supplier.

Pete Wells reviews L'Atelier de Joël Robuchon. He remarks about how the original exploded French dining, but now it's basically a high-end chain. It has a long history in New York, having been reviewed twice before by two different Times critics. The current incarnation is in a new location. Wells says it's good, but not really as good as it feels like it should be. Also, Wells incessantly mentions the astronomical prices. I love beef tartar, but not enough to pay $58 for an order. Still, Wells acknowledges if you're the kind of person who goes to L'Atelier de Joël Robuchon when you travel to Tokyo then you don't really need a review to tell you you are going to eat here. Wells gives it two out of four stars.

Grub Street published a moving obituary for Frank Perkins, the owner of long-time Fort Greene standby Frank's Cocktail Lounge. It's also a bit of an obituary for a lot of people's' innocent sense of optimism they felt the night in 2008 Barack Obama was elected. Man, I need to go to this bar.

If you are wondering if you should do specialty food for a cultural holiday, the answer is almost *always* no.

TFW you find out that one of the best places for a Los Angeles-style smothered burrito is not far from your girlfriend's apartment.

Ryan Sutton at Eater reviews Win Son, an older Taiwanese-American standby that is hitting its stride. Sutton says that Taiwanese food is having a moment in New York, and that this is the place you should be eating. His review seems structured to be a course in the basics of Taiwanese food. I've never had stinky tofu, and this might be the time. However, glossing over a two hour wait is… woof. Sutton gives Win Son two out of four stars.

Ligaya Mishan writes up a soulful review of Belarussian Xata, a new Brooklyn restaurant dedicated to the food of the Eastern European country. The menu seems to be a test to see how many ways you can eat pork, but Mishan says it still feels light and the place itself radiates warmth. She also does a good job running down the various specialities. You'll learn a lot reading this review.
Chicago
Phil Vettel visits Jade Court. The former Chinatown standby that has moved to what seems like a rough location in University Park (low foot traffic, high turnover). Vettel seems to be partly writing this review so that it survives; he calls it the best Chinese restaurant in the City. The dishes he describes, both on-menu and off, sound fantastic. I need to organize more group dinners.

Boy, does this sure sound like a scam to rip off Mexican distillers. Still, excited to try some Sotol.

This is an older article, but it's new to me. Peter Frost at Chicago Magazine asked if the restaurant bubble is close to popping. Chicago is running short on talent and good real estate, making it much harder for most places to survive. That's a trend we're seeing in most cities.

Mike Sula visits Aloha Wagon, a new brick-and-mortar spot by a couple with Chicago roots that previously ran a food truck in Hawaii. Aloha Wagon specializes in Hawaiian plate lunch, a mashup that highlights the various Asian communities that have settled on the island and also macaroni salad for some reason. Sula says it may be Hawaiian, but there, as in here, it's a filling, no-nonsense lunch for people who are on their feet all day.
Los Angeles
KPCC highlights a program at The Autry Museum of the America West. The Urban Chuckwagon dinner series is designed to highlight the history of mobile food in America. While food trucks are everywhere these days, it's wrong to think of them as purely a Kogi-inspired phenomenon. They've been around for a long, long time. I wish this story had a bit more history, but maybe for that I need to go to the dinner.

I've read this article and I'm still confused why Barilla has a restaurant in Orange County.

This story made me want aguachile very, very much.

J. Gold visits 189 by Dominique Ansel. The chef, famous for the Cronut but respected for his myriad other baked goods, has opened his first full-service restaurant in, where else, The Grove. Gold meditates on Ansel's history, as well as the approach pastry chefs bring when they make the jump to savory. Many of his dishes, as Gold describes them, remind me of pastry. They are either intricately constructed perfection, or complete failures.
Out of context J. Gold quote of the week
although the squeeze of fresh pineapple juice at the end does make them resemble something you may have eaten at Trader Vic's after a cousin's bar mitzvah