Discover more from Snack Cart
A weekly summery of the best food and restaurant writing from around the country, plus local news from your favorite cities.
Over 6,000 subscribers
What the fight about Brooklyn Barbecue is missing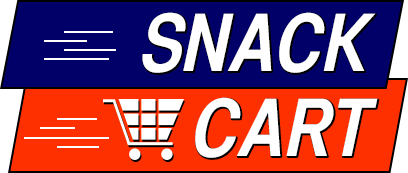 To say the first Queer Eye had an impact on me would be an understatement, so I was skeptical and then all-in on the new one (it's wonderful, if a bit intense in a semi-staged way). The best part of our modern age is, of course, the aggressive social media personalities of the new stars. If you aren't following Karamo's thirst-trappy Instagrams, then are you truly living the culture? Anyway, a debate arose among corners of the gay and food worlds shortly after the show dropped: Can Antoni, the food and wine expert, actually cook? He doesn't really have a background in it, and on the show he doesn't really make anything that complicated. Vulture published an amazing debate on the subject and Helen Rosner at the New Yorker followed up with a deeper textual analysis that also included Antoni's Instagram account. The latter resulted in a Twitter fight between Rosner and Ted Allen, the original food Queer Eye guy and a mentor of Antoni's, that had me shouting, "Mom and Dad no please stop I'm sorry I'll be good" at my Tweetdeck. It's clear that Antoni can cook. Rosner says as much (making the Allen attacks on her a bit weird) and the New York Times even confirmed it. I think people are gravitating towards it because it's just kind of a funny thing to argue about and take too seriously. But enough is enough. I'm declaring this Queer Eye debate over. It's time to move onto the next one: At what point will Tom's relationship with Abby become an emotional roller coaster none of us can survive?

It happened so quickly we were in it before we could pull out. MUNCHIES tweeted a story about Brooklyn barbecue with a photo of a sad-looking plate. There were dunks, there were counter dunks. God, were there tweets. I haven't lived here very long, but I can say that there is some *very* good barbecue in New York and lots of authentarians are just wrong to casually dismiss it. Beyond that, if you actually read the article (I know, I'll give myself a wedgie) author Nicholas Gill is making a really great point. American barbecue is incredibly diverse, but when it expands to other countries they are basically doing interpretations of a single restaurant in New York. That's weird and reductive, but I don't think it's different than other countries doing interpretation of food they don't understand (You should come try the French taco chain that, inexplicably, has a location on my street). Any attempt to bring a treasured regional cuisine from one country to another is going to have issues. I also think he misses another point, which is that Brooklyn barbecue is dominated by what I think of as "Texas-style plus some ribs if you want". In major urban areas across America, and now across the world, smoked brisket with no sauce is becoming considered the best thing to which barbecue can aspire. Reductivity upon reductivity!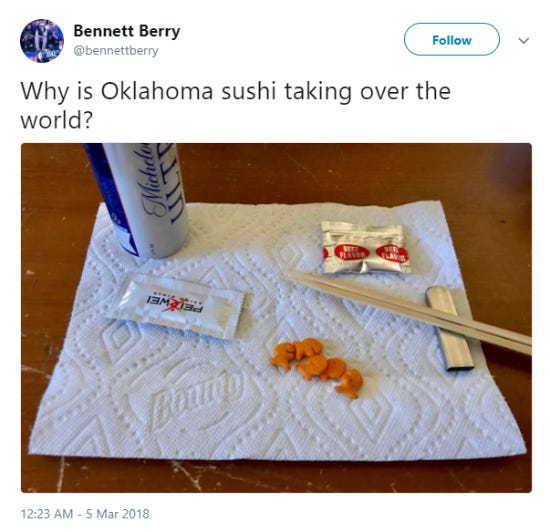 Innnnnnteresting story about a black chef in New Orleans who used his quick-service food hall stand to to educate his customers about the wealth cap. Sounds brutally awkward but it was clearly effective. This might be the must-read of the week.

This GQ article by Ryan Bradley about the rise of pop-up restaurants is close to being good. But it barely mentions the economics of the thing at all. Instead, there is a *lot* of meditation about the love of the ephemeral.

Michael Twitty is one of the most important food writers and thinkers out there right now. This seven minute video/interview with him is a great intro if you aren't familiar with him (this entire interview series is :fire emoji::fire emoji::fire emoji:)

I have issues with anyone trying to rank omelettes, but I would have burned this mother down if Julia Child hadn't won. I've been making a lot of Thai omelettes recently, and I've realized that adding fish sauce or soy sauce to eggs makes them unfair delicious. Try adding a splash and then using with Julia's technique.

Another well-known chef's history of sexism comes to light, this time Chris Painter in Philadelphia. I don't have a ton to add other than how courageous it is for women to come forward in these smaller cities.

This Atlantic story, about the effect rich people are having on Napa wine country, is really a story about local real estate more than anything else. That either bores you or (like me) makes it far more interesting.

Esquire has launched an online potato chip review column and somehow I am not writing it. I've got the worst fucking attorneys.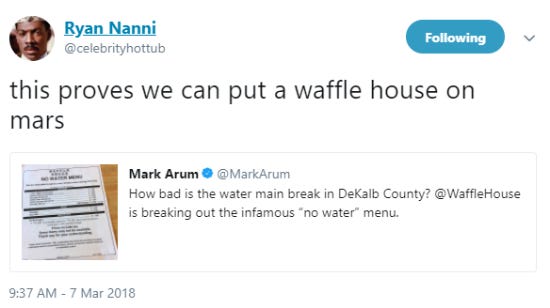 When Ball Addison writes, listen. Eater's roving critic writes about the incredible diversity you can find in Texas and how it's probably the most interesting place in the world to eat right now. God, I want to visit Houston.

Google has sold Zagat to The Infatuation, a food media and recommendation startup. Kind of a bummer for a storied brand, but it never really made a lot of sense at Google. Google hates having editors that aren't programmers, so a site based on editors was something they didn't know what to do with.

Things I learned this week: Why we call deviled eggs deviled.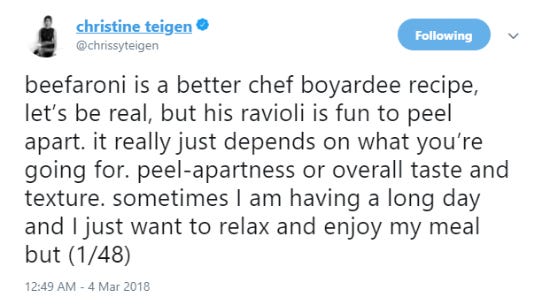 I did not expect the story of Meyer lemons to be thrilling, wistful, and sad. But if you like the idea of some random hipster-looking botanist hiking all over China in the early 1900s, you'll like this story.

THIS WEEK IN BRANDS: badly conceived plans to add women to their corporate iconography. Be better, everyone.

There was a whole weird thing with Bernie Sander's son, who is running for Congress, being extremely mad online. However, it was a fun chance to learn a new and weird slur. Sander's son called someone a "Pepsi", which is apparently an obscure slur against French-Canadians who were considered too poor to afford Coke. Weird! I for sure cannot wait to get real drunk at the Boston Garden and shout "Il est un vrai pepsi!" during the next Canadiens game.

Neat breakdown of what foods are Instagrammed in each country. I can tell the writer struggled to get good quotes about what inspires sharing. Still, neat to know that the second-most shared food in Canada is pho (after poutine).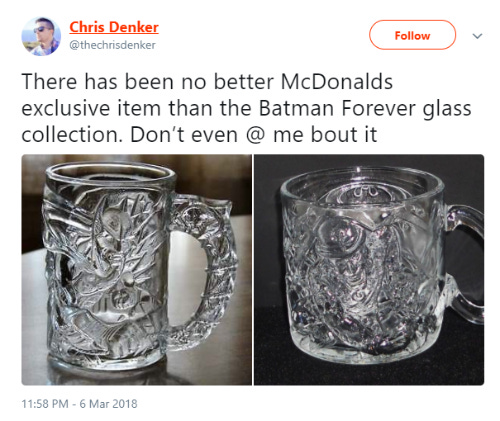 I never realized that pretzels were created out of the need for something that could be eaten by Christians during lent.

This wonderful post from Print Magazine celebrates the days of pre-photography cookbooks. Specifically, it celebrates books that featured extensive black-and-white line drawings explaining how to do things. Craig Claiborne's Kitchen Primer was my first cookbook, which pretty much says everything about my culinary inclinations. Also, look at these illustrations for five seconds and you'll realize how much more helpful they are than 90% of modern cookbook art.

This the Cut article, on ruining Alison Roman's cookies, is essential. My sister tried to make these two weeks ago and it went similarly terribly. I'm inclined to believe these are actually just impossible to make and no one wants to be the first to admit it.

THERE IS SO MUCH FOOD TV PLEASE PAUSE ALL TV FOR A WHILE.
New York
Interesting but underexplored concept from Adam Platt at Grubstreet about the rise in pretty good but kinda same-same Italian restaurants. He coins the term "Ed Sheeran restaurants", which is just wonderful. However, I wonder how much this is just a critic seeing an explosion of better food in more places. If you eat out a *lot* in the modern era, you are going to see a lot of repetition. But if you don't (most people), then it's awesome to have a new Italianish place near you.

Brandy Jensen, everyone's Twitter crush, has a great story for Thrillist about her rule for finding cool bars. Go to a cool bar, ask the bartender where he or she drinks, leave and go there. To prove her point, she crawls Brooklyn. This is SUCH a good idea that I cannot wait to start doing it more. Luckily, all of the bars in this story are like five minutes from my apartment.

Pete Wells visits DaDong in Bryant Park. This is the first Manhattan outpost of a Bejing chain famous for its Peking duck. In the words of Wells: "This is a magical combination of words. 'Beijing's best Peking duck' suggests a mandatory eating experience in a way that, say, 'Russia's best Russian dressing' does not." Unfortunately, the $98 duck (with a $42 caviar option because Neo-Gilded Age) is bland and tasteless. Much of the rest of the menu seems the same, with the majority of the dishes being far too sweet. I wonder if this is the result of a Chinese chef assuming what Americans like. Wells awards it zero stars.

The full story of this Russian lady who tried to poison her friend via cheesecake is somehow more bananas than you think.

If you've read the newsletter for a while, you know my favorite genre of food story is "former employee leaves and opens an identical restaurant under almost the same name." This one, about warring pizzarias, is a classic of the genre.

I'm not going to Hoboken for subs, but this did make me realize I haven't gotten the chance to dive into Jewish and Italian food as much as I wanted to. To Katz's!

New York has appointed its first nightlife mayor. While I'll admit I can only think of this when I read the position name, having an official liaison to smooth out contentious issues around bars and restaurants is a great idea. Am I upset I wasn't asked? Of course. But Ariel Palitz, a longtime local activist and bar owner, seems like a fantastic choice and does a great job in her first interview.
Washington D.C.
Washingtonian has released their 100 best list. This is a bit more democratic than the Post's lists, so you'll see places like Bad Saint and Arroz. I'm somewhat shocked Inn at Little Washington is only 12, but newer places always get a boost in rankings like these. Also, Chicko is 25! Man, I want to go there.

Bob & Pops, a local sandwich shop, didn't make it onto the Washingtonian list. So they declared themselves the 101st best restaurant and started the hashtag #101. This is the only good hashtag in history.

Important story from Laura Hayes at Washington City Paper. She looks at the issues facing food truck operators when they are deciding if they want to sign up for a festival. I hadn't realized trucks frequently have to pay, both up front and a percentage of sales, to be at a "Taste of" type event. The prices are going up, and event organizers frequently fib about crowd sizes or invite too many trucks. It's a challenge for truck owners to know what's worth it and what isn't. This is pretty relevant for every city.

Succotash, a highly anticipated new spot from Louisville restaurateur Edward Lee, gets a full Sietsema review. It might be the most beautiful restaurant in D.C., he says, but the food is pretty uneven. Sietsema calls out his First Bite writeup, where he talked about how much he loved the place. The flavors are still great and ambitious, but food hitting the table cold on multiple occasions clearly bothered the critic. He awards it 1.5 stars.

Dorjee Momo, a new Tibetan hot pot restaurant started by a former Buddhist monk turned refugee, sounds absolutely fantastic. It's rare to read about a restaurant's marquee dish being vegan by default and thinking it sounds better that way. I really enjoyed this review by Maura Judkis.
Boston
Really great breakdown of all the hot pot restaurants in Boston from WGBH. Pretty much wherever you are in Greater Boston these days, there's a great hot pot restaurant. Just please don't dump everything in at once.

Eater Boston interviewed the team at COJE Management Group. COJE own Lolita Cocina & Tequila Bar, Yvonne's, and Ruka and won a 2017 Eater award for design of the year. I don't love these places, but they certainly have a distinct design philosophy behind them. I really enjoyed the part where they talk about breaking up large spaces into smaller, more intimate ones.

Legitimately huge news about previously undiscovered bar pizza that might actually be the best in the South Shore. Kudos to Hidden Boston, the GOAT.

Nooooope.

Absolutely fantastic profile of six women shaping the Boston food scene. Any list that features the teams behind Saltie Girl AND Villa Mexico fucking GETS IT.

Hoollllly shit do I want to go on this new food crawl.

Liam's, a beachside institution in Orleans for more that 60 years, is closing. Well, less closing and more "about to fall into the sea." This story has me FLOORED. I was there last summer and it was a legit long walk to the water. But a huge storm last week eroded more than 35 ft of Nauset beach. The city has refused to save the place, so the ownership is closing down. In another story I can't find, the owner basically said, "go to the Beachcomber while you can" which *WORLD'S LONGEST SIGH*
Chicago
In a scandal I first read about in Eater Chicago and was later picked up by the New York Times, and employee at Opentable was fired after using a rival service to book hundreds of reservations and not showing up. Essentially, he was trying to screw restaurants into cutting ties with this competitor. Opentable has apologized, fired the guy, and tried to make right, but the fact this seems to happen at every startup has to say something toxic about that culture.

This is an absolutely fantastic deep dive by Louisa Chu at the Chicago Tribune into Chicago-style egg rolls. I didn't even know such a thing exists, but apparently in Chicago egg rolls are bigger than in the rest of the country and many include peanut butter as an ingredient. Some are batter-dipped before being fried a second time. She traces them back to the same chef who invented cashew chicken, but he said he learned them from someone else. No one can quite explain why this has become the popular flavor, but some restaurants ship them all over the country to satisfy the homesick cravings of expat Chicagoans.

Nick Kindelsperger asks the question we've all been thinking: where can I get a good corn dog in this town? He road trips to Springfield to a place that might be the home of the fairground staple. Key fact from this article: there used to be a Chicago restaurant called "Wiener and Still Champion."

Mike Sula revisits Currency Exchange Café, which is under the direction of new chef Lamar Moore. Moore hasn't changed up what works, but is also nudging the 3.5-year-old Washington Heights restaurant in new directions. Seems like some really interesting versions of soul food here, including vegetarian collard greens made with Topo Chico.

Billy Corgan had a tea shop?

Leon's barbecue is coming back. After a video of Denzel Washington driving around the South Side trying to find the place he used to go as a kid went viral, the family of the old owner decided there might be enough demand to bring it back. My man!

This Fooditor profile of a actor/pancake entrepreneur is more interesting than I expected it to be. He's trying to make a better pancake mix, and the profile really hints at how pancakes have historically been a food of poverty. I can't make pancakes to save my fucking life.
Los Angeles
I can't remember if I already linked to this video of Roy Choi's mom making tteokbokki but it's so delightful I don't care.

This OC Weekly review of Brodard has some nice tidbits of history of Vietnamese restaurants in Orange County. Brodard has been the mainstay, and recently moved to a much larger location. Critic Edwin Goei says it hasn't lost a step.

Nice write up from J. Gold of Shiki Beverly Hills. He gives a great history of chef Morihiro "Mori" Onodera, with some good Los Angeles and New York food history thrown in. He then pivots to describing an awe-inspiring omakase menu. I had my first *really good* sushi meal last month before I moved, and I finally got why it's a thing. Especially with places like this, that incorporate sushi into Kaiseki menus.
Out of context J. Gold quote of the week
a definitive experience that exists
only for the brief lifetime of a sigh