Discover more from Snack Cart
A weekly summery of the best food and restaurant writing from around the country, plus local news from your favorite cities.
Over 6,000 subscribers
Noma? Noma! #Noma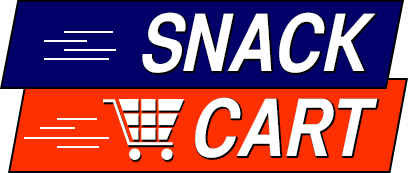 The opening of a new Noma can feel like a lot, especially if you don't obsessively follow the food world. For those of us that do follow the food world, each Noma popup is treated as a brand new restaurant. In my mind, they are. So you have Noma, Noma Tokyo, Noma Sydney, Noma Tulum, and now Noma. I often wonder if regular people feel a bit like Homer Simpsons in my second-favorite Simpsons episode:

"Dad, what's a Noma?"

"I figure it's some restaurant's name. Some restaurant named Noma."

Noma is the most influential restaurant in the world. Every time one opens, the the food world is consumed with debate and discussion for a month or so. What does it mean for chef René Redzepi? What does it say about us? What does it mean for FOOD? All of this for a place that even the food-obsessive among us won't eat (it's pretty impossible to get a reservation even if you are willing to fly to where ever the restaurant pops up).

Noma is back home. After dominating the world rankings for years, chef René Redzepi closed his original Copenhagen restaurant in December 2016. Redzepi had briefly closed Noma before, to run extended popups in Tokyo and Sydney. This closing was more official. He was moving the restaurant to a new and larger location outside the city. While that was under construction, he ran his most ambitious popup yet, serving four-star meals on an abandoned beach in Tulum. As I mentioned, each of his popups open and close with the attention reserved for full-on restaurants. But now Redzepi and team are back home in Copenhagen, in a new space, and rediscovering the Nordic style that they made famous.

Critics have flown in to review Noma, but it often feels like a weird kabuki farce of their regular job. I felt downright offended that Tom Sietsema of the Washington Post booked his reservation under a fake name. You're flying across the globe to the most-anticipated restaurant opening in the world, do you really think they are going to send out a better plate of sea cucumber ovaries?

Pete Wells declared himself a conscientious objector after Noma Mexico (though I bet he reviews this location). Sietsema hints at the circus obliquely, mentioning in his review that he was having dinner at the same time as fellow critic Jonathan Gold. That fact is made funnier when Gold mentions in his review how visiting Noma can feel like a trip through a panopticon -- everyone you meet during your entire trip knows why you are in Copenhagen.

The same-ness of the reviews points to the challenge of critiquing a place like Noma. Both John Lee at GQ UK and Sietsema reference the original criticisms of Noma's obsessive focus on local Nordic cuisine, though Lee's use of 'seal fuckers' gives him the edge there. Lee, Sietsema, and Gold get tours of the new 11-room compound where the restaurant now lives, complete with massive tanks of snow crabs and an upcoming staff sauna. All three highlight the new seasonal menu, which will rotate between seafood, vegetables, and game based on which is in season. All of them call out particular dishes, including the first course of rich sea snail bouillon served in a shell, the sea cucumbers served while a live sea cucumber sits wheezing in the middle of the table, and the electric-green plankton cake.

The food and service are technically excellent, making Josh Lee's summation that the new Noma is better than the old Noma sort of besides the point. Sietsema gets a little broader, trying to tease out what Noma could become once it's fully up and running. Gold, being Gold, waxes poetic on Redzepi's need for change and evolution as a chef, "If you have dined at Noma before, you will recognize resonances; less a repetition of signature tropes than what are nearly literary allusions to Redzepi's work."

There are also takes. George Reynolds at Eater writes that Noma's obsessive locality is its flaw. He rightly calls out "farm to table" as a very privileged idea since that's how a big chunk of the world has to eat, and that Noma is doing what certain kinds of Japanese restaurants have been doing for a long time. I think he loses the thread, however. I can't quite tell if he's arguing that Noma should be flying in ingredients from around the world.

Food writer James Hanson, on Medium, writes about something that interests me a lot more. He punctures the inherent farce of these reviews quite well. For all of Gold's use of "you" in his writing, none of us will actually be experiencing this restaurant. So what good is reviewing these places? Hanson's somewhat overwritten point was better made by Meryl Streep in The Devil Wears Prada: What happens at the highest level of restaurants trickles down to affect the rest of us. Conversations about art at its highest level between experts move the entire endeavor in one direction or another.

There's a moment in both Gold and Sietsema's reviews that stuck me. In both, chef René Redzepi stops by the table and, pointing out the large floor-to-ceilings windows at the idyllic frozen lake scene, says some version of, "we might see a fox tonight, we've got ducks on the lake." Hason mentions it in his Medium post, saying that this being in both reviews robbed the anecdote of its alacrity. I can see what he's saying, that this seemingly off-the-cuff comment is potentially as carefully sculpted as the cured trout roe with egg cream shaped into a starfish.

It actually made me feel better. One of the greatest chefs at the most sought-after restaurant in the world isn't above a trick used at every corner bistro in the world: bullshitting the customers to make them feel special. "I don't usually do this but here's a special bottle of wine I pulled out from the back." "You know, Anderson Cooper was here last week and sat at this table." "That's actually my favorite dish on the menu!"

Noma is back. It's good to write about the relentless seasonality, the mix of influences, and how chef Redzepi's innovations will affect how we all eat. But if so much of the coverage highlights that this is more than just a restaurant, it's nice to remember that it's a restaurant. Some restaurant named Noma.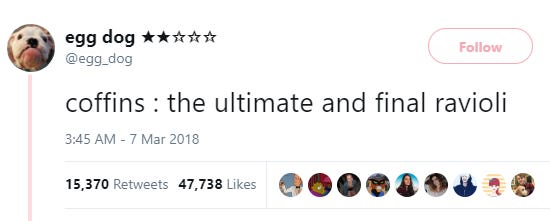 New York
I love this story by James Wagner at the New York Times. He visits the Bravo Supermarket in Port St. Lucie, Florida. This chain of Latin American supermarkets has locations across the country, but this one, owned by Luis Merejo, is a favorite of Mets baseball players during spring training. It's easy to forget that most modern ball players are teenagers who are far away from home, and Bravo gives them a taste of what they are missing. Merejo, a former baseball player himself, also helps guys with advice and even free food if they can't afford to pay. He, and Bravo, have become icons in the Mets system.

This is a great guide for how to enjoy fine dining on a budget. I use that "go to a fancy place for lunch" trick all the time, and I'm started to get more comfortable asking for half-portions.

It probably feels silly, but I always try to reread "how to find great everyday wines" articles. I think the more you learn about food, the more you think you don't need the basics. Most of us aren't going to really learn that much about wine, so we shouldn't feel bad relying on experts to help guide us.

Robert Sietsema visits Mama Fina's, a new Filipino Restaurant in the East Village. This is just a first look, but I'm very excited to have a place I can go for longsilog.

It may be covered in snow now, but get excited for Smorgasburg 2018. I want that whole grilled lobster real bad.  

Ligaya Mishan visits Ejen in Sunset Park's Industry City food hall. The surroundings may be sleek and modern, but the home-cooked Korean food is ancient and filling. The stall is run by the Lee family, with mother, father, and daughter helping out. Mishan calls out the fried meatballs, which sound ethereal.  
Boston
Nestor Ramos writes a lovely essay on Mayor Marty Walsh's stop at a Downtown Crossing McDonald's for a ribbon cutting. He argues that the clientele of McDonalds looks a lot more like Boston than any fancier spot, and that we shouldn't forget the egalitarian nature of the often-derided chain.

It's really weird how much government procurement laws affect how huge swaths of this country, especially students, eat. Apparently Boston Public Schools didn't follow those laws when awarding a $500k pizza contract to a local supplier. This sorta seems like an honest mistake, since the supplier is one of the largest in the area and the food is totally fine.

This year, if you want to get a reservation at The Lost Kitchen, a tiny and ultra-high demand farm-to-table restaurant in Freedom, Maine, you'll need to mail in a card. Last year, they got over 10,000 calls the first day for reservations. This year, you mail in a card and if they call you back you can choose your date out of the remaining ones. Not sure I am a big fan of this.

Nice review of Ugly Delicious by Devra First. She hits hard some of the issues with diversity that the show struggles with.

Joseph C. Bartley, the founder of the iconic hamburger restaurant "Mr. Bartley's Gourmet Burgers" in Harvard Square, died this month. It's kind of bananas now that gourmet burgers are pretty much everywhere, but he's been selling them long before it was common. I can't pretend I grew up going there like a lot of my friends did, but it was one of my last meals before I moved away and absolutely holds up.
Washington D.C. 
Mike Isabella, the head of a $30 million culinary empire and former Top Chef star, has been sued by a former member of his leadership team who describes a workplace rife with harassment. The Washington Post broke the story, and Eater added some context. One thing that stuck out to me reading this story (and that you see in lots of others) is how many people are willing to defend him on the record, but most of the people who agree with the accuser have to go off the record. There's no better example of how out of whack the power dynamic is than that. The inciting incident, where a staffer demanded he stop harassing her and a drunk Isabella fired her and followed her across the restaurant screaming, sound horrific.

Megan Garber, writing in The Atlantic, has a really interested take on Isabella. Rather than a successful chef who got famous on TV, he got famous on TV and parlayed that into being a successful chef. He was kind of a sexist jerk from his very first scene in Top Chef; indeed, that's why Bravo kept bringing him back and what made him famous. Why are we now surprised?

Washington City Paper digs in deeper, looking at who will have to make decisions about whether or not to stay in business with Isabella.

Laura Hayes, also in the City Paper, writes about the final season of the K Street Farm. This urban farm, built on top of a district-owned vacant lot, is going to become a Pepco substation. Hayes looks at how this been a boon for the neighborhood and should be a model for farms like it around the country.

A list of bars that let you bring in food and the restaurants nearby that do takeout. This is so, so smart.

Tom Sietsema visits Alexandria, where he eats at Makeda. Northern Virginia has a lot of really good Ethiopian food, but Makeda's chef Senait "Mimi" Tedla is making some of the best in the district. This review really made me want to try Quanta firfir, which is a breakfast dish of spiced beef jerky folded in injera. Ultimately, Sietsema awards it two stars because while the food is great, the service is lacking.
Chicago
Phil Vettel drops a full review of Band of Bohemia. If you read last week's Snack Cart, you'll know that this is the only Michelin-starred brewpub in the country. The menu, while designed to go with beer and vaguely hearty, is inventive and beautiful. It sounds like I could eat about five orders of the duck breast coated with toasted curry spices. Vettel gives it three stars and advises readers to remember the name of chef Ian Davis. This is his first executive chef job and he is killing it.

Nick Kindelsperger introduces readers to Korean fried chicken wings. If you don't already know why they are potentially better than Buffalo Wings, read to find out why. If you are scoffing at the ill-informed peasants who didn't know that already, read to find the best places in the city to eat them.

Mike Sula at the Chicago Reader reviews Eris. He focuses on the space, a massive, three story brick-and-steel gilded cavern with tall windows, a mezzanine, and Masonic iconography (it used to be a Masonic temple). Actually, he focuses a lot on Greek mythology, which is sorta weird. Anyway, the restaurant is brewing beers and cider and serving food to go along with it. Sula confesses the food isn't that great (though the posole is good). I did notice that it has a lot of gluten-free options to go with the cider. So if you've got gluten-free friends this could be a great place to take a group.

Chicago Magazine suggests five ways to try Sotol, the new obscure liquor everyone in Chicago is talking about.

John Kessler, writing in Chicago Magazine, says that the heart of Chinese cooking in Chicago has moved south from Chinatown. In a strip mall in Bridgeport, you can get exciting and authentic Chinese flavors. This review covers three places, Taiwanese street food specialist Taipei Cafe, Sichuan A Place by Damao, and Xiao Mei Xing, which specializes in the food of the Chinese/North Korean border. All sound fantastic, but Xiao Mei Xing seems like something you've legitimately never had before.

Fooditor interviews Nick Jirasek, the new chef at Old Habits, the kitchen inside Ludlow Liquors. The owners of Liquors are trying to stay true to the places history as a corner bar, so Jirasek is churning out a menu of traditional Chicago blue collar food. He's not elevating it, just doing renditions of food you can find across the city. It's really interesting to think about the only place on the North Side you can get rib tips or mild sauce is in the kitchen of a part-Filipino chef.
Los Angeles
Neat profile by Quyen Do of Lotus, Orange County's new and largest Vietnamese restaurant. It's also run by Buddhist monks. Brodard Restaurant, formerly the OC's largest, moved to a new location and the owner donated the restaurant and its fixtures to the Vietnamese United Buddhist Foundation. Now the monks, with advice and financial support from the owner of Brodard, are churning out a vegetarian menu. I would love to try this place.

Since the LA Weekly came under new ownership and fired everyone, a number of former writers and editors have been organizing a boycott. That boycott is currently crippling the Weekly's marquee 99 Essential List and launch event. That list, originally started by J. Gold in 2005, and the party that comes with it, are a huge revenue source and source of cultural cache for the alt-weekly. The boycott organizers have been pressuring restaurants to drop out of the event and say they plan to show up and pickett. Many restaurants have already dropped out and more seem to every day. LA Weekly is sticking to their guns and say the event will continue.

Some of the LA Weekly alumni, including Snack Cart crush Katherine Spiers, have published what they call the Rogue 99. With the LA Weekly list tarnished and the J. Gold 101 pivoting towards being a "best of", they felt their needed to be a new alternative list. This isn't a list of the best restaurants in Los Angeles, but it is a list of restaurants that you need to eat at to be "fluent in LA." This list is glorious, slipping between cultures and neighborhoods easily. The only omission I saw was Guisados, but mostly I just teared up remembering my favorite meals at my favorite places.
Out of Context J. Gold of the Week
You are almost disappointed when a passing cook confesses that the jellyfish was fashioned from thickened squid juice