Discover more from Snack Cart
A weekly summery of the best food and restaurant writing from around the country, plus local news from your favorite cities.
Over 6,000 subscribers
Canadian Cheese Cartels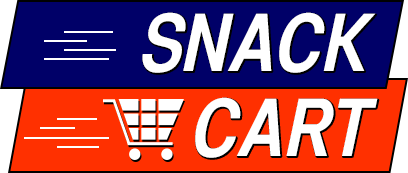 I'm not longer the comedy nerd I once was, but I'll never miss a chance to extol the virtues of  John Mulaney. If you didn't see his sketch from last week's SNL about diner lobsters, do yourself a favor and read this Atlantic article about how great it was (The video is embedded). It's a good breakdown of the sketch and episode, but any piece that veer into talking about SNL's "glory days" is full of it. SNL's glory days were whenever you were in high school / college.

Because it was a big two weeks for food-based SNL sketches, you should ALSO read this piece by Damon Young about why black people don't trust white people's potato salad. It's based on the absurdly hilarious Black Jeopardy sketch from two weeks ago. I died at, "Basically, if you want to understand white people's relationship with potato salad, just watch the X Games."

I only want to read about Canadian Cheese smuggling now, thank you.

The most popular story from last week's newsletter was the ranking of butters, so hopefully y'all will also love this history of Kerrygold Butter from Eater. It starts with Irish agricultural leaders desperate to expand sales outside St. Patrick's Day and ends with them trying to move from ultra-premium into more everyday spaces.

Julia Belluz at Vox.com looks at why restaurants are so dang loud. This isn't just an old person complaint. Changing tastes, cost cutting, and the dominant design aesthetics have all created a moment where we are eating out in giant noise boxes. She offers good suggests for people who are sensitive to it. Another tip is not to eat with me, since I am among the loudest people in the world.

Jim Gaffigan said a bad thing and he should feel bad. The hot pockets thing was funny, but this is monstrous. I think people like Gaffigan struggle because, as a society, we've turned being racist or being sexist into basically cartoon monsters. "Well, this person has been nice to me and other people in the past, so I'm choosing to think that's the real them" or "Well, I may have done [XYZ horrible racist act] but I'm not a RACIST!" The thing is, all parts of Batali are the real him. The rockstar chef who inspired millions, the generous friend, and the serial sexual harasser and assaulter. You are, I suppose, allowed to think the first two outweigh the latter. But you aren't allowed to just ignore it because it makes you feel icky.

Rachel Handler at Vulture attempts the unadvisable: spend a week eating only like Olivia Pope. These seem really fun to write and I should pitch one to someone. Also, I haven't watched Scandal since season… 3? God it just sounds WILD.

Mayonnaise improves literally every single dish.

The New Yorker profiles a record company executive who is marketing new, individually-packaged wines designed for drinking at events. My sister, who works in the wine industry, observes that plastic is extremely porous. She wonders what they will do when this wine starts getting exposed to oxygen and going bad after a month on the shelves. I wonder if this is the first time the New Yorker has had a photograph of a blunt in it.

Lapham's Quarterly excerpts a new English translation of a book by a 19th century journalist.  Paris à Table: 1846, written by Eugène Briffault, chronicles what eating was like during the various periods of the the French revolution. Extremely my shit.

If anyone wants to put together an elaborate high-end wine theft crew, I am IN. Neat story from Atlas Obscura about how stealing wine is like stealing art. The theft is easy, but fencing the merch is hard.

This isn't exactly well written, but the Passionate Foodie has a LONG and comprehensive post on the history of Tequila. It seems more like a collection of links to historical primary source documents. I look forward to reading the book that eventually comes out of this.

Tejal Rao, writing in the New York Times, profiles an unheralded but critical job at the restaurant: The Expediter. This person serves as the conductor for the kitchen, taking orders and instructions the cooks when to start each dish so that tables get their food in the correct order. Seems like a nightmarish but super awesome job.

Therese Nelson, writing for TASTE, has a great essay on her love for George Washington Carver. If, like me, your knowledge of Carver is something, something, peanut, something, this is an essential read. Nelson highlights how Carver was a polymath, a talented writer, researcher, botanist, and artist. He turned down fame and fortune to give back, and refused to patent his ideas because he wanted them to be a public trust.  

Allison Robicelli, also for TASTE, writes about the joy and sadness of creating an viral Internet dessert. In this case, Nutellasagna.

Scott Hocker, also for TASTE (What can I say, TASTE had a great #content week) writes a lovely personal essay about cookbook author James Peterson, growing up, and ham steaks in juniper sauce. Sometimes I almost feel like I am the person I wanted to be growing up, but then I wonder if any of us ever get there.
New York
Eater editor Amanda Kludt rebuts Pete Wells' essay last week, coming to the defense of ice cream sundaes. This strikes me as a bit as kayfabe, since they seem to agree on the main points. Still, it's also nice to know I am not the only grumpy New Englander who literally cannot imagine a better dessert than ice cream.

When Ed Levine writes a list of the best dishes in New York for under $15, you read it. With a caveat that this doesn't include the Bronx and Staten Island. (Cue the "Everything is Problematic" song)

This Robert Sietsema list of the perfect 24 hours of cheap eats in New York is… kind of amazing? It's less a "best of" and more a "here are places that are busiest at this time of day". Plus, the entire thing is written in the style of him chasing someone around the city. I won't ruin the twist.

Most New York food people are all really excited about the upcoming opening of Una Pizza, but Ryan Sutton says that you can get Neapolitan pizza that's just as good at Ops in Bushwick.

Sutton also drops a full review of the bar at Momofuku Ko. If you aren't super clear about why David Chang is such a big deal, Sutton does a great job reminding you. While the tasting menu at Ko is still hundreds of dollars, you can get interesting and affordable dishes at the bar. Chef Sean Gray is using it to experiment and refine dishes before they go on the tasting menu. Sutton points out how this inverts the traditional paradigm. It used to be a chef's most famous or experimental dishes were restricted to the ulta-expensive menu before they would available to the masses. Ko is flipping that, as it flipped so many other things. Sutton gives them three out of four stars.

How does the former Obama White House chef eat? Read Sam Kass's maddeningly perfect Grubstreet diet. LIke, it's not even that he eats that healthy. It's just perfect. That jerk.

Isn't everyone pretty much already all in on natural wines?

A RESTAURANT DEVOTED TO A SINGLE KIND OF TAIWANESE SOUP. Ok, beginning to understand why I moved to New York. Also, this review by Ligaya Mishan is very, very good. The restaurant serves one dish, and she uses its components to meditate on Taiwanese culture.

Mishan also writes up a long and detailed summation of Filipino food. After years of being "the next big cuisine" it seems like it might actually be true this time. Mishan runs down the dishes of her heritage, explaining how they relate to each other and the country's history. This is an area I need to know a lot more about.

Muna Mire, writing for Eater NY, profiles three black-owned bars in Clinton Hill, Bed-Stuy, and Crown Heights. In neighborhoods that are rapidly getting whiter and gentrifying *nervously tugs collar*, young black professionals are taking it upon themselves to create spaces for them.
Boston
Bertucci's, the Italian chain your parents used to take you to, has announced it is going bankrupt. Back in high school, it was common knowledge the one in Lexington Center would give you a bag of free rolls if you asked. I don't think I caused the bankruptcy, but I probably didn't help. The Globe has a longer history of the restaurant, which once had over 100 locations.

Sheryl Julian writes about what I think is probably the *real* most New England of dishes: baked seafood with a crumbled cracker crust. She's at Captain Marden's Seafoods in Wellesley, a fish market that was founded by a real captain and now supplies area restaurants. The small attached restaurant is BYOB and cranks out excellent versions of this, and other seafood classics.

Woburn is getting cool? Maybe I left just in time.

UNI HAS A NEW TIKI MENU!?!?!? Never mind I have to go back.

Devra First writes an ode to the Sky Bar, which is an actual good candy made by the Necco corporation. Unlike the Necco wafer, which we have already established is trash.
Washington D.C. 
Moby was wrong and this lady is wrong. Even in a golly, aw-shucks demeanor, this is shaming the poor and needlessly cruel. It encourages fraud and is a pain in the ass to enforce and educate. We should probably cancel SNAP altogether and just give out cash assistance. Until we do that, don't try to back seat parent.

I honestly don't believe these staggering stats in this story about the costs of the food we waste. Is it really possible that the average American wastes a pound per day?

Since when has Tim Carman doing full reviews? Well, he's really good at them. He visits Sushi Gakyu, a newish place near the White House. Over the course of several visits, the place seems pretty empty. That lets him get extra attention from the chef, whose omakase menus seem inspired. $70 for an omakase is pretty good!

WHY DOES WASHINGTON HAVE SO MANY POP UP BARS I DON'T UNDERSTAND.

Boy Mike Isabella sounds like a real piece of shit. I try to be charitable and like, everyone's a person, but my man, what the hell?

Laura Hayes looks at Clarendon. This neighborhood inside Arlington is quickly turning into a clubbing and bar-hopping destination for people across Northern Virginia. Hayes looks at the disruptions, and at some innovative partnerships the police and business owners are putting into place to keep things relatively calm. I am not sure if "call the police as soon as possible" is the right answer ever.
Chicago
FINALLY, a ranking for me. The Chicago Tribune ranks 13 different canned tuna brands both on their own and in a salad. I'm not telling you the winner, because that newsroom is unionizing and needs your clicks.

Nick Kindelsperger is in the Loop, at Beatrix Market. It's 80% vegetables, but also somehow has one of the best deep dish pizzas in the city.

Mike Sula is at Herbal Notes, a cannabis-infused secret pop up supper club. It's the brainchild of chef Manny Mendoza, a Chicago native who headed to California for years because of strict marijuana laws in Illinois. As the state eases up, he's considering how he can bring his passion for cannabis cookery back home. Neat look, and HUGE props for the fruit bowl table decoration where all the fruit are hollowed out into pipes.

Michael Gerbert highlights six new restaurants that recently opened on the Northwest Side. He claims it's a service, because places in that area don't get the press that new spots in hipper areas do. I think he also lives around there. But so do my friends Jeff and Kate! So good for them. Jeff, check out the new biscuit place!
Los Angeles
After a five year process, Los Angeles has legalized street vending. This has been an issue for a while. Los Angeles has a long history of mostly immigrant vendors who sell fruit, ice cream, tamales, and hot dogs. While the city glorifies food trucks, these vendors face official and unofficial harassment. LA Taco talks to vendors around the city, who are very skeptical that legalization will mean they don't have to keep one eye over their shoulder.

The ownership team of Don the Beachcomber's in the OC posted a final goodbye letter. This wasn't part of the original chain, but still, I shed a tear.

I've read about a million histories of In-and-Out burger, but I never knew they invented the drive-through (sorta). Neat story from Chowhound about a burger franchise that is also one of the most ethical companies in America. The more I read about this stuff, the more I think "going public" is the scourge of modern capitalism.

Really great idea from the Eater LA team. They sent a reporter down to Ladera Heights, where she interviewed customers at a Starbucks with a predominantly black clientele about the arrests in Philadelphia.

"If you want to understand why Narisawa is often considered to be among the best restaurants in the world, you might have a look at Satoyama Scenery," God damn, J. Gold is traveling again. This time to Japan.

But we get a double J. Gold! He writes up a blog post about a marijuana-infused meal he attended early this month. While put on by a major chef, Gold is clearly unimpressed (it kinds of sounds like he doesn't like the idea of secret dinner parties in general). It's more written for laughs, with a few honestly uncomfortable moments thrown in.
Out of Context J. Gold of the Week
The last time I had sampled this particular herb was many years ago, in the course of reporting a story on Snoop Dogg and his 15 pit bulls, and its culinary uses were not apparent even back then.