Discover more from Snack Cart
A weekly summery of the best food and restaurant writing from around the country, plus local news from your favorite cities.
Over 6,000 subscribers
Anthony Bourdain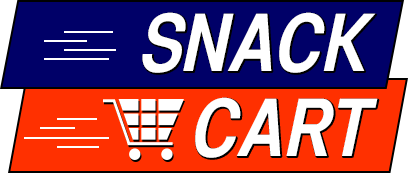 One of the things that really hurts about losing Anthony Bourdain is that we didn't just lose a great writer, a good cook, and an amazing television host, we lost a specific example of how to be man. One that I think we needed very much.

We don't have a lot of examples of men who are not just good, but have publicly gotten better.

When Kitchen Confidential came out, it became a totem of the macho kitchen culture we've now realized was deeply toxic. Bourdain himself, new to fame and still somehow young at 44, leaned into it. But over time, we saw him change. First he reveled in the culture, then he was more vague about it, and recently seemed like the only male celebrity with the balls to speak out with moral force on the issue of sexism and sexual assault, as well as to acknowledge his own role in it.

Part of this change in outlook was certainly his relationship with actress, filmmaker, and advocate Asia Argento. But maybe a part of it was just the logical extent of his travels. Astronauts say that when you see the globe from space, it forever changes how you feel about the planet and the people on it. Few people saw as much of the world close up as Anthony Bourdain.

Gender equality indicators are improving, if far too slowly. Women are also speaking up about the abuse and discrimination they've dealt with for… well forever. This is a unequivocally, full stop, a good thing. But changing gender roles and power dynamics leave lots of men unsure of where to turn and how to model themselves. We're removing the toxic from masculinity, and don't have a lot of examples of what that's supposed to look like. Some men, unsure of where to turn, follow darker examples. Anthony Bourdain provided a positive one. Though I'm sure he would blanch, he was a very specific kind of role model. Not just how to be, but how to take that journey.

Over the past six months, I've talked with a lot of guy friends about the #metoo movement. We talk about our process of introspection, we assure each other we don't have dark secrets hiding in our closets, and wonder about the best way to help. Maybe it's voting the right way, donating to causes, or… something? I'm sure lots of men around the country are going through similar processes. You reassure yourself you aren't a monster and vow to try and do a better job… somehow. In an interview last fall, Bourdain made me realize that's all bullshit. When asked about stories he was hearing about sexual assault in the restaurant industry, rather than just commenting on his peers, he reflected on himself, saying:

"But I had to ask myself, particularly given some things that I'm hearing, and the people I'm hearing them about: Why was I not the sort of person, or why was I not seen as the sort of person, that these women could feel comfortable confiding in? I see this as a personal failing."

That line hit me like a punch in the gut. The rest of the interview made me feel even worse. I sent it to a friend. That Saturday night, we spent three hours in a dark bar being more honest with each other and ourselves. We recounted interactions with women and recast ourselves in the least charitable light possible. We talked about situations where we had laughed along nervously when someone made a horrible joke and tried to interrogate why. We reflected on what being an ally meant and how we could actively speak up, even if it was uncomfortable. Bourdain had inspired us to grapple more deeply with *our* place in creating and supporting this culture. These actions aren't the result of random monsters, this was a culture that we were actively benefiting from, even if we didn't intend to.

I have other memories of being inspired by Bourdain. Walking 45 minutes out of the way to a restaurant in Istanbul I had seen on his show, only to have the owner sit down at my table and and ask if I knew his friend Tony. Preparing a four course Lyonnaise feast with my sister to celebrate his episode focused on Lyon (where she had lived for a year), then crying into our quenelles. An ill-advised seven hour, 23-stop Bangkok food tour I signed up for full of bravado that ended about as poorly as you'd image. But none of them affected me quite as much as the example he set on how to be a better man.

Bourdain inspired all of us to look at at people as people, to tell the stories that others are ignoring, and to get outside of our comfort zone. He used his privilege as a TV host to force his viewers to see people in new ways and deal with uncomfortable issues. But, especially over the last year, he turned his eye towards himself and towards that privilege.

A lot of tweets were kicking around last Friday about how the best way to honor Bourdain is to go find a rickety stool and eat some noodles. God knows I cried into a sub-par bowl of downtown Pho. For me, and I hope for men like me, the best way to honor Bourdain is by being as brave and honest with ourselves as he was. We can improve. We can do it publicly. And we can prevent his example of how to be a man from fading away.
Other things that made me sad
This episode of Carb Face Pod, where Chris and Laurie discussed the death of their friend and the podcast's Executive Producer. Laurie was also the co-writer of Bourdain's latest cookbook.

If you hadn't realized Anthony Bourdain has become so vocally outspoken in support of women, read this Anna Silman piece in The Cut about his changing role.

Marissa Ross, the Bon Appetit wine writer and my sister's nemesis, writes a short but moving essay on why you should never drink wine when you are sad.

Kat Kinsman at Food & Wine wrote about her relationship with Bourdain, and also about the mental health crisis gripping the entire food industry.

I don't even remember how I saw this random blog, but the essay was sweet.

Gustavo Arellano wrote about how Bourdain was a fierce advocate of Latino culture, and especially for the role Latinos play in restaurant kitchens.

J. Gold takes talks about how Bourdain championed working-class chefs and behind-the-scenes cooks at a time the food world was pivoting towards mega-stars. This made me think we might actually be underrating his effect on the food world.

Helen Rosner wrote beautifully about Anthony Bourdain's evolution and his commitment to telling the truth. This basically says what I tried to in my essay, but much better. The last paragraph made me burst into tears.

Bourdain's friend Andrew Zimmern chimes in with a short essay that reads exactly like what I would hope to write if a good friend killed himself. It broke my heart.

Krystie Yandoli writes about how Bourdain exposed the issues with mental illness and addiction that plague many restaurant kitchens.

Quick programming note: I'll be on a trip for the next two weeks and didn't have time to schedule fill-in. Snack Cart will return in late June or early July.