Discover more from Snack Cart
A weekly summery of the best food and restaurant writing from around the country, plus local news from your favorite cities.
Over 6,000 subscribers
J Gold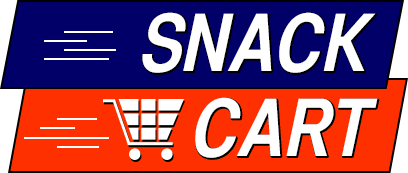 The folks at Eater asked me to contribute my favorite piece of Jonathan Gold's writing, along with a memory of it. I included Gold's essay on the 25th anniversary of the LA riots and a bit about why that essay was the final straw in convincing me to move to Los Angeles. I'm honored and severely freaked out to be on a list with some of my favorite food writers. I just wish it was for another reason.

I didn't miss the irony that I found out about Gold's death while sitting in an industrial-chic wine bar eating fava bean toast. The place was a mashup of trends: It was fancy yet casual, hip-hop blared from the speakers, the menu was pan-cultural, and I think I already mentioned the fava bean toast. All trends that spread from California outward. Gold shaped and championed the Southern California dining style, creating a readership and a dining public conversant in both haute cuisine and huitlacoche. Would David Chang have revolutionized fine dining in New York if Gold hadn't spent 20 years arguing that pork buns and pho were deserving of respect and consideration? I'd argue no.

Later that evening, I sobbed into my beer at a more forgiving spot around the corner (The final thing I would learn from Gold is what ugly cry actually means). My phone dinged with a message of condolence from my father, a former alt-weekly and tabloid writer himself. He said that Gold was the best writer about Los Angeles since Raymond Chandler. He's right, but it's fascinating how different they were. Chandler saw a noir dystopia, where sunshine cast horrible shadows. Gold pointed out that many of those shadows hid fantastic places to get lunch. Somehow, both were right. In a city so diverse and historically violent, it's miraculous that this odd and earnest guy was beloved and respected by Ethiopian grandmothers and Chicano gangsters alike. I remain amazed and jealous of Gold's connection to the city. We should all be so lucky to feel such a deep connection to a place and have it love us back.

But that is, I suppose, the goal of every great local newspaper writer. To become a voice for your community. To help people understand the place they live and the people who live there better than they did last week. Gold once said that people in Los Angeles are used to having their city explained to them by outsiders who don't know what they are talking about. Matt Pearce at the Los Angeles Times nailed it when he wrote that Gold wrote *to* Angelenos, not about them.

Gold's very form, his weekly newspaper column, is what's going to make this so hard. A novel or an album can change your life, but a newspaper column becomes part of it. It's going to be months before opening the LA Times website doesn't give me a little thrill followed by a crash, as the loss hits me all over again.

The simple fact that his column didn't publish online until around 3 or 4 pm EST every Friday delayed more than a few issues of Snack Cart. The LA section was already a little thin with the loss of LA Weekly. This makes it even worse.

Long time readers know that I quote Gold at the end of each issue. I'm going to keep doing that. He has a long back catalogue, and I can't imagine not reading *something* of his every week.

J. Gold made me want to be a better writer, and a better resident of whatever city I am currently living in. He made me want to explore Los Angeles. He made me want to explore everywhere! He made me want to know more about food, and be less scared of wandering into a random shop where I clearly didn't belong to ask about the lunch specials. He was a huge part of my life.

Thank you for letting me be a small part of yours. I'll try to never take it for granted, if only to live up to his example.
His Last Piece
Gold's final published piece was a short article on what to eat during the South Korea vs. Mexico World Cup game. He reflects on how both cultures have contributed to Los Angeles' culinary landscape before meditating on the perfect day grilling Korean tacos and drinking Modelo. I can't imagine a better line for him to be remembered by then:

"It tastes like Mexico! It tastes like Korea! It tastes like Los Angeles!"

Oof, today's newsletter is going to be hard, gang.

Before you keep going, take a minute to chip in at the GoFundMe set up to help send Gold's kids to college.
Los Angeles Times
The Times, which basically owes its survival to poaching Gold and building a massive digital and events vertical around him, did a lot. It sounds like his illness was kept secret except to immediate family and to the paper, which might explain how they had such a strong package ready. They've also dropped their paywall on a lot of Gold's stuff if you want to ditch me and head straight to the archives. There are people on saying the Times' large obituary package on Gold is a bit ghoulish or exploitive. Those people can fuck right off.

Andrea Chang, whose name I don't recognize, wrote the main obit. Even if you think you know Gold, this is a great read. What a life!

Before Gold got into food, he was an equally groundbreaking music critic. He had a similar ethos approaching both arts. He was excited to write about the music and cultures that other critics deemed beneath them. In this case rap, punk, and heavy metal. How many Pulitzer Prize winners have a nickname given to them by Dr. Dre and Snoop Dogg? (It's "Nervous Cuz")

Caroline Miranda dedicates an article to something the rest of his obituaries mention, but can never be said enough: he's such a fucking good writer. She writes about how to be a critic in LA, or to write about anything anywhere, was to be constantly playing catch up with Gold. This article quotes several of Gold's pieces that made me realize I'll just never be that good. Read to the end for an absolutely heartbreaking kicker.

The Times also got Ruth Reichl, Gold's editor at LA Weekly who brought him (and his wife) with her to Gourmet when she became editor-in-chief, to write a wonderful obit. It's dripping with affection and paints a great picture of the man from someone who knew him. It's moving to read a tribute to his whole life, and not just his writing.

Robin Abcarin, a Times columnist, focuses on what Gold meant to Los Angeles. Los Angeles is  home to almost a hundred years of horrible ethnic and racial violence. Gold's rise to fame happened during and after some of the most recent dark times. Gold showed Angelenos a new way to look at their city at the time they were most afraid of it.

The Times also aggregated some of Gold's greatest reviews that he wrote while working there. Included are an older Jitlada profile, Guerilla Tacos (a personal fav), and the article where he dropped his anonymity.

Times columnist and food writer Gustavo Arellano writes about how Gold's columns have created modern Southern California. It feels like, through the force of his writing, he molded it into the democratic, multicultural hub that it's known for today. The best way to honor him, says Arellano, is to go out and enjoy it.

The Times also set up a site for readers to add their own Gold memories. If you have the chance to contribute something, you should.
The rest of Los Angeles
Eater LA's obituary plays it mostly straight, but does call out some of the more recent Gold media fights and highlights. It's wild that Vespertine will be the last restaurant he declared the best in Los Angeles.

Better is this Eater LA essay by Meghan McCarron, who writes about how Gold defined Los Angeles for many people our age. This one hit me right in the feels, considering that when she moved back to LA coincides with my move there. Also, she starts her review at  101 Noodle Express, a restaurant I read about in a Gold review in 2013 that I've been desperate to go to ever since.

The Ringer's Danny Chau starts his essay writing about Gold's use of the second person and transitions into writing about growing up in Los Angeles in the shadow of Gold. I can't tell which of these two lines I liked more:
"Reading one of his reviews was like reading a dispatch penned by your future self—someone hopefully more aware, more curious, more empathetic, and more insatiable than the person you are today" or

"Jonathan Gold was our Robin Hood in suspenders, ensuring the multifaceted stories of immigrant culture were never buried beneath Los Angeles's dominant narrative."
Both of them made me start to cry all over again.

Zach Brooks, a personal food hero of mine, re-posted the first episode of Food is the New Rock, his podcast where he interviews food people about music. His first episode, of course, is an interview with Gold.

This  lovely but somewhat rambling essay by Film Crit Hulk is a good reminder of how much Gold touched people across Los Angeles, even folks who weren't *in* the food world.

KCRW looks at Gold's legacy. I honestly don't have the energy to listen to this yet, but the interview lineup includes some of Gold's best friends and proteges.

LA Taco publishes a heartfelt obit, apt considering Gold was a supporter and mentor to many at the staff there.

LA Taco also published a list five quotes from Gold on tacos. The Southern California staple drove Gold to his most eloquent heights. This was lovely.

Garrett Snyder at LA Magazine writes a short but poignant obit, where he lists the debts other writers in Los Angeles, as well as all residents owe Gold. Snyder admits the same thing I feel, which is reading old writing and cringing at just how much he was emulating Gold's style.
Everywhere else
Helen Rosner wrote about what Gold meant to food writers. It's a profession that isn't often respected by the larger public, and Gold became a symbol of food writings' rising importance. To be frank, he was the best critic on any topic currently practicing. This was the only obit that compared his reviews to rap flows, which is so perfect I gasped.

Eater collects quotes by Gold on the art and work of criticism. There should be a semester-long course on this and each of these should be an individual class.

Robert Sietsema, who was Gold's friend and contemporary, memorialized him for Eater New York. Sietsema is in many ways Gold's equivalent to New York. He writes of spending hours together trying to one-up the other with the cuisines of their chosen city. He also tells of a great story of how Gold called him up to subscribe to his printed food newsletter of New York street food, and Sietsema turned him down because he didn't think anyone in Los Angeles would care.  

The Washington Post re-upped their 2007 profile of Gold from after his Pulitzer win. Gold comes off as arrogant here, which could be the writing but also seems like was a part of his personality that wore down over the years. There's also a LOT of old school "East Coast thoughts about LA" stuff.

Vice republished a 2015 interview with Gold, which has some fantastic quotes from him, including, "I am trying to democratize food and trying to get people to live in the entire city of Los Angeles. I'm trying to get people to be less afraid of their neighbors."

Julia Kramer at Bon Appetit writes about her love of Gold and how he got her into food writing. She does a great job describing the same frustration I feel reading his stuff and knowing that I'll just never be that good.

Corby Kummer, writing in The Atlantic, memorialized his own friendship with Gold and love of Gold's writing.

If you've got the time, you can revisit all of Gold's Pulitzer submissions. Each is better than the next, but I particularly liked "porno burrito."

The New York Times tapped Pete Wells to write Gold's obit. Though the two had recently sort of feuded, the immense affection and respect between the two was evident.

Somewhere in the Twitter churn I saw two episodes of This American Life that feature Gold. The first was this one, where he talked about his original quest to map Pico Boulevard. Another about the time a high school bully knocked Gold and his cello down the stairs.
Greatest hits
Every article I've linked to in this newsletter shares a few great Gold essays, but I thought I would link to a few that are both my favorite or I think are most important.

You should start with his cover story on N.W.A., which launched both him and the band into the next level of stardom. His skill is already evident here, describing Eazy E dumpling a collection of guns on the ground by saying, "A minute later he reappears with a heavy-canvas duffle bag and empties weaponry onto the grass like a Little League coach pouring out bats and balls — 9-millimeter repeating pistols and 12-gauge shotguns and a couple of small-bore rifles and a .38 and a mean-looking sawed-off, clips, sights, scopes and boxes of ammunition, an arsenal bigger than Sergeant Samuel K. Doe needed to overthrow Liberia."

While I was moved by Gold's anniversary essay on the LA riots, you shouldn't read that without reading his original 1992 essay that he wrote just in the aftermath. It's sadder, as he writes about the devastation with a clarity of what was lost and his (and our) role in letting it get so bad.

In another classic from the early 1990s, Gold talks about the challenges out-weirding New York critic Robert Sietsema when he visits. He succeeds at a truly weird bar in a truly weird part of Los Angeles.

Then read his seminal 1998 essay, the year I ate Pico Boulevard, which not only increased his fame as a food writer but also served as a bit of a mission statement.

His review of the Kogi BBQ truck is, for my money, maybe the most influential piece of food writing in the past 20 years.

Someone on Twitter called this essay on 60 Korean Dishes every Angeleno should know the greatest work of scholarship on Korean food ever. If I lived in LA, this would be the list I would start working my way through.

Finally, his five rules for dining in Los Angeles, posted to Instagram earlier this year. I need a book group dedicated to parsing rule #5.
In context J. Gold quote of the week
It was hard to tell whether the most exotic of the restaurants was the place that advertised 'Fil-Italian cuisine — stranger than fiction!' or the hot-dog stand specializing in a kind of red-hot previously unobtainable outside of Rochester, N.Y. - link

That, right there, is where he first got me.