Discover more from Snack Cart
A weekly summery of the best food and restaurant writing from around the country, plus local news from your favorite cities.
Over 6,000 subscribers
Stories for the spice obsessed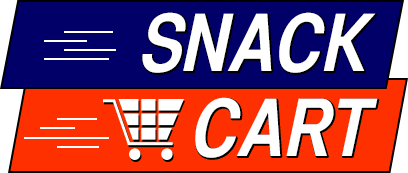 Friend of the Cart, food writer, and capsicum addict Matt Gross is Kickstartering (Kickstarting?) a documentary on the history of chili peppers. The fund-raising drive ends tomorrow and they still have a ways to go to hit their goal, so head over and chip in a few bucks. Consider this project Snack Cart Endorsed™.

I contributed because I love Matt's work and can't wait to learn more about chili peppers. I contributed $100 because I wanted to get some of Matt's homemade chili oil. If you feel like donating at the $10,000 level, a street food tour of Bangkok with Matt is the kind of experience legends are made of. To get a taste of what the documentary will contain, you can read Matt's story on the history of the chili pepper for AirBNB magazine or his new feature on the history of hot sauce in America.

So read those stories, get as amped about chili peppers as I am, and contribute to Matt's Kickstarter. You won't regret it.

David Wondrich is no longer doing a "Best Bars in America" feature for Esquire, but he confesses that after ten years of writing it he hasn't really stopped evaluating and seeking out new spots. He publishes a list in The Daily Beast that had me deeply regretting sober January. Wondrich writes well about both uber-fancy temples and random dives.

This NPR story is older (from 2015) but it is also extremely my shit. Writer Maanvi Singh traces the history of how Western food became competitively bland while much of the rest of the world continued to embrace strong spices. As spices became cheaper and more plentiful, rich people (who had previously been the only ones who could afford sweetened and spiced dishes) changed tastes to make things simpler. This story pretty much only compares Indian and French food. I'd be interested to read an expansion on this research factoring in Chinese or South American cuisines.

I think I might need to do a Buffalo, New York road trip this year.

I missed the brief controversy last last year when chef and food TV host Andrew Zimmern opened a new Chinese restaurant in Minnesota. Many were confused that a white dude was opening a Chinese restaurant, and offended when he framed it as someone saving the midwest from bad Chinese food. Soleil Ho actually visited the place, and her review is quite a bit more gentle than I would have been. Zimmern's view of an authentic Chinese experience appears to be mediocre versions of dishes you've seen Zimmern eat on TV eat combined with the aesthetics of a Dave & Buster's.

Bon App interviews bar savant and activist Ashtin Berry about her life. It's a somewhat bland interview, but I really loved this bit from Berry: "I'm invested in conveying that hospitality is a wide world that includes hotel housekeeping staff, event staff, sex workers, and chain and fast food industry workers. The media presents the entire hospitality industry as this craft world—think about any prominent NYC or LA restaurant or bar—where the staff tends to be more homogenous. This disconnect has long-term implications in terms of who continues to get access to valued spaces. If we don't make it a point to support these underrepresented groups' progression, we prohibit the whole industry's growth."

Frankie Muniz has opened up an artisanal olive oil and vinegar store in Scottsdale and seems really happy and fulfilled and I think that's just awesome. Also, I just realized the next Austin is going to be in either New Mexico or Arizona so get ahead of it, gang.

One of the recurring stories of 2018 was the confrontation of Trump Administration officials in various restaurants. Vince Dixon, writing for Eater, puts this into histroical context. From the taverns of the Revolution through the lunch counter sit-ins of the Civil Rights era, restaurants have been extremely political spaces. They are quasi-public, but that "quasi" nature frequently means they enforce the power dynamics oppressed groups are fighting against.

My ASMR is this video of a woman making Kimchi from scratch.

Frank Shyong writes a lovely essay about growing up in Nashville and rebelling against his parent's cravings for authentic Taiwanese food. More than many stories like this, Shyong tries to explore what his parents were seeking with their day-long trips to get authentic Dim Sum.  

Gustavo Arellano wrote an EXCELLENT essay for Thrillist, calling out the fetishization of mom & pop restaurants. He points out that a tiny hole-in-the-wall place is just as capable of serving bad food as a heartless corporate chain. He also mentions that the kind of local, immigrant-run places that food people cherish are frequently some of the worst offenders of wage theft and worker abuse.

This entire Twitter thread, about a guy who found a whole potato in his bag of chips, is the best food story, horror story, and romantic comedy of the year.

Reuters publishes a haunting profile of a local Tokyo sushi restaurant in an out-of-the-way neighborhood. Sushi tastes in Japan are dividing, with customers leaning towards ultra-cheap 7/11 sushi or high-end Ginza omakases. That's left small family-owned parlors struggling to keep up. I'm not sure how much of a trend this really is, but reporter Mari Saito paints a lovely picture of a restaurant in what might be its last days.

I usually don't include Besha Rodell's reviews. Even though they are fantastic, I just don't have the time to read a ton about Australia. But this one, of Millbrook Winery, reflects on a reality I haven't seen discussed: how prohibitively expensive it is to run the kind of restaurant where everything is grown on premises.
Make sure you never miss an issue. Subscribe to Snack Cart Today. Weekly-ish, though honestly it might be monthly at this point. 
New York
The Post calls it a scam, but I thought it was just something everyone knew about: by-the-slice pizzas are smaller than full size takeout pizzas from the same places.

Mayukh Sen profiles Korai Kitchen in Jersey City. It's one of the city's first Bangladeshi restaurants, focusing on lighter, home-style cooking. Sen's story talks about the history of Bangladeshi food and how it's been subsumed and overshadowed by Indian food in the American perception, even as most cooks in Indian restaurants are Bengladeshi.

It's not really about food, but this story about a white-collar wine thief is about reinvention, New York City, and what we are all capable of.

The city's ban on styrofoam food containers has taken effect. Good news if you, like me, think that the plastic containers Chinese food comes in are helpful to have around.

Ligaya Mishan adores the food at Thai Farm Kitchen in Kensington. It's a new restaurant from a husband and wife team that ran several restaurants in Thailand and closed them to take a chance in New York. Mishan points out how they have integrated local farm-to-table ingredients into traditional dishes in a way that feels natural.

You don't win friends with salad, you don't win friends with salad!

I've often realized that Ryan Sutton seems to be more willing to give a place a much harsher review than Pete Wells will. I wonder if he feels it's his duty to say the things that someone like Wells might want to. Sutton certainly pulls no punches with Bluebird London. Sutton awards it zero stars, panning it, the Time Warner Center, and the upcoming Hudson Yards project in a meta review. Seriously, no punches: He includes the line, "I felt my entire GI tract prepare to purge."
Boston
Two Boston dining landmarks are closing. Durgin Park, purveyor of baked beans and brown bread to generations, is closing next week. L'Espalier, one of the last grand dames of Boston fine dining, didn't even make it to 2019. I'm sad about L'Espalier, but not about Durgin Park. I tried to go to Durgin several times and each time it smelled so bad when I walked in that I turned around and walked out.

The news isn't all bad, though. THE TAM AND SULLIVAN'S TAP ARE BACK OPEN. They were bought by a new restaurant group that says they plan to keep them mostly the same.

Colin Kingsbury reviews, and loves, Chickadee for Boston Magazine. This is the new spot far out in the Seaport from Spoke and No. 9 Park alums. Kingsbury details all the ways it is of the moment, though he does rely on tired millennial cliches more than he really needs to. The real question is if this place can attract enough traffic to a pretty barren neighborhood to survive. Count me as a visitor next time I'm in town.

MC Slim JB reviews Love and Joy near North Station (that people are trying to call West End again). Slim says that while LOT of places to eat around the Garden, most of them just aren't very good. I used to work around there, and it was pretty much just six places that do an OK burger and pour a decent Guinness. Love and Joy is a welcome upgrade, serving crowd pleasing yet elegant food for both people heading to the game and new residents. If "It's basically Eastern Standard, but for the Boston Garden" doesn't have you racing to try it out then you are a big old dummy.
Washington D.C. 
The Post had Tim Carman and Tom Sietsema switch places, with Sietsema talking about his favorite low-end restaurants in 2018 while Carman talked about the high end. This wasn't as fun as I wanted it to be.

Anna Spiegel profiles the second location of Chaia, a farmers market stand specializing in vegetable-centric tacos trying to become a fast casual empire. On net, I wonder if vegetarian fast casual is going to be the food trend that actually saves the world.

This is kinda funny, The Washington City Paper called out Tom Sietsema for recommending Rasika or Rasika West End in 47% of his "Ask Tom" online chats. Sietsema admits to the paper that he loves the place, and that even when he tried to stop talking about it it was one of the only places that had a lot of the things readers asked for (vegetarian options, good service, private rooms, etc). This story is an interesting look at if a critic has a responsibility to spread their love around.

A cocktail tasting menu while playing Mario Kart on a movie screen? DREAM JOURNALS ARE PRIVATE, GANG!

Laura Hayes looks at how the government shutdown is affecting the eating habits of people in D.C. The people she interviews are appreciative of the various free and discounted food, but most say they aren't planning on going out at all.
Chicago
Everyone in Chicago food media appears to have geared up to rebut the Chicago Magazine article saying that the Chicago food scene is dead.

The team at the Tribune put their all into their end of year wrap up. They did a "speed round" where the entire team fanned out across the city and did quick hit reviews of ten places they weren't able to officially review in 2018. Then Nick Kindelsperger summed up his five favorite neighborhood restaurants, including a new place for rib tips that's smoking barbecue in the classic Chicago style.

Mike Sula at Chicago Reader writes up a list of 20 new restaurants that he feels contradict the article. I loved this piece. Sula wove the restaurants together in a narrative form as if they were arguments in an essay. For emphasis, he also published a review of a Filipino-Cuban restaurant Bayan Ko in Ravenswood.

Together, these stories paint a picture of an international city bursting with culinary creativity -- if you know where to look.  

Also, I don't really understand what's going on in this story, but I appreciate the validation that Miller Lite is better than Bud Light.
Los Angeles
The Los Angeles Times released their 101 best. The lead is almost apologetic, as this was a J. Gold project. In a nice touch, many of the restaurant descriptions are carried over from last year, so written by J. Gold himself. The list isn't ranked this year, but Bavel does seem to have a prominent place. They also created a "classics" section, which I think is an elegant way to free up space for a few new places. The team also wrote a companion story about how they tried to live up to Gold's legacy in putting together his list.

The Times also writes about an unexpected concern for California vinters: grapes exposed to smoke can leave wine with unpleasant smoky flavors. The effects of the wildfires plaguing the state are complicated and extensive.  

Grub Street profiles one of the defining social media dishes of 2018: the egg salad sandwich at Konbi.

L.A. Taco is rapidly becoming a great place to track the movements of the kind of street food vendors that help make Los Angeles' food scene so rich.
Out of Context J. Gold of the Week
Getting thrown out of Ramsay's is what one does in London, apparently, as one might attempt a bit of heli-skiing in British Columbia or an audience with the king when in Tonga. - link