Discover more from Snack Cart
A weekly summery of the best food and restaurant writing from around the country, plus local news from your favorite cities.
Over 6,000 subscribers
What it means to be the best Waffle House cook in the country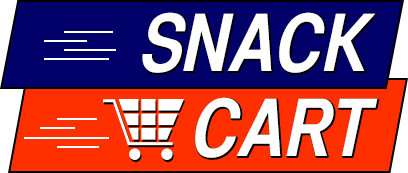 As a former setter-upper of political media stunts, I think President Trump's fast food dinner was a pretty good one (Can you believe that was only last Monday?). If he wasn't a weird mutant, this could have gone very well. In all honesty, it may still.

People saying he should have picked a local business are missing the point of Trump and the point of fast food. For millions of Americans, these are their local businesses. On nights they can't or don't want to cook, this is what dinner looks like. Those boxes and logos evoke visceral sense memories in all of us. We can perfectly imagine what is inside, to the point that you can probably taste a Big Mac right now. For most people, this was a far more relatable choice than any local D.C. Mom-and-Pop joint. I've long felt that President Trump understands on a lizard brain level the degree to which national politics have been localized. He also speaks the language of brands, and understands the the degree to which national brands connote realness in a way that local places do not.

The main thing *I* couldn't shake is just how bad this food must have tasted (Helen Rosner talked about this in her excellent piece on this). Fast food is absolutely delicious for about 10 minutes after it is prepared. After that, it declines very quickly. He picked dishes that seem to be tailor-made to be the least palatable to feed to his guests. Burger King fries, for God's sake! He sent people to Burger King, Windy's, and McDonald's and somehow they picked The WORST fast food fry of the three. I feel bad for the poor kids forced to swallow their own politics and stand there with disgusting plates of food. In many ways, this was a classic Trump project. Shiny gilded branding on the outside, soggy and rancid inside.

Theodore Ross explored what it means to be one of the best Waffle House cooks in the country. Waffle House calls them rockstars, and they are the best of the best. They also have to pass an intriguingly secret exam of some sort. Ross… meanders a bit in this story. He talks about his feelings on masculinity and privilege, and how those relate to short-order cooks.

Amanda Mull is doing great work at the Atlantic, and this essay about Instant Pots is really excellent. She places them in a lineage of other kitchen gadgets that were supposed to help women do more and more with less and less. This line: "But in the vacuum left by women unwilling or unable to perform domestic tasks such as cooking, no other family members rushed in to help. Instead, brands did." is the stuff PhD theses are made of.

Tejal Rao wrote about how barbecue chicken pizza helped her fall in love with America. For many people of a certain age (myself included) mall restaurants like CPK were their first idea of what grown up food was like.

Max Falkowitz writes a great story about what drinking and tasting tea can teach you about drinking and tasting other things. As with many things, tastings seem to be more about the rituals we create than actually tasting the thing.

It's unexpected that a ranking of apple varieties has me laughing out loud, but here we are. Definitely give this a read.

Tim Carmody writes about his family history and his love of blood sausage. It's a nice story about how particular foods can evolve and change over time as our families do the same. Nice to see scrapple get a think piece.

Samin Nosrat got very famous, very fast. In an interview with Mayukh Sen for The Guardian, she reflects on that and on how people now feel entitled to her time, her attention, and even her body. It's a nice reminder that even positive stories about someone can still be upsetting for that person.

Do yourself a favor and watch this beautiful short (about 4 minutes) film about Wo Guo Jie, a migrant worker from rural China who makes a living in Shanghai collecting styrofoam boxes and reselling them at a wholesale fish market. The images of her carrying giant mounds of boxes on her bike are both hilarious and sad.

I'm unclear why anyone thought a naked restaurant wouldn't be a failure.

Grub Street highlights the rise in high end non alcoholic cocktails. Many bartenders are giving them as much (or more) attention than their regular drinks. Interesting stats in here about the decline in drinking among millennials.

What is #thestew? If you have been on Instagram, you have seen Alison Roman's colorful and flavorful chickpea stew. Grubstreet dives into viral recipes and why #thestew seems to be everywhere. I wish they had talked a bit more about how viral recipes predate Instagram (Atkins diet? Cuisinarts?). It feels like that's just supercharged the cycle of idea -> spread -> media -> supercharge that has existed as long as there has been mass media. Still, it's a nice examination of *why* we share things, which is something I find fascinating.  

Keri Wiginton, writing on Bon Appetit, talks about how baking sourdough bread helped her quit drinking. I appreciated how Wiginton talked honestly that giving up drinking was hard, but wasn't overly dramatic about alcohol or its effects on her life. Baking gave her something to occupy her hands and her mind.
Make sure you never miss an issue. Subscribe to Snack Cart Today. Weekly-ish, though honestly it might be monthly at this point. 
New York
A food tour through the New York City crime world. Can something be *too* much my shit?

A piece of Brooklyn history is reopening. Gage & Tollner was the hottest spot in the city about 100 years ago. It closed in the late 90s and has been sitting empty. Some new young chefs are going to take a crack at revitalizing the place.

Ryan Sutton ROASTS (hehehe) the new Starbucks Reserve Roastery in the Meatpacking district. He calls out all the things Starbucks does well and how important it's been for American coffee culture before pointing out how this new mega-store appears to be more about the Starbucks brand experience than coffee.

Robert Sietsema lists his top 40 cheap eats destinations in New York. I hate the term Cheap Eats, but Sietsema has been using it, and championing these kinds of places, since before I was born. I'd love to know what he thinks of the loaded nature of the term.

Pete Wells reviews Bang Bar, which he seems to really enjoy. He wonders if David Chang isn't being a bit subversive by setting up what is essentially a street meat stand inside one of the fanciest malls in Manhattan (an area being slowly eaten by fancy malls). The initial rush seems to be over, so definitely swing by for breakfast meat. Wells awards it one star.
Boston
My old friends at boston.com have dropped their comprehensive food guide to the city. This is a good list, and it's bittersweet to see a few places I don't recognize. It's been about a year since I left and even though I keep up more than most, it's very hard to really know the places in a city you don't live in. That, and the march of time brings death to us all, etc. etc.

The New England Historical Society dove into an important question in the history of Boston food: was Fannie Farmer even a good cook? The answer is most likely no, but she was an amazing promoter and businesswoman who revolutionized how we make food.

The lineup of chefs is good, but I'm struggling to get excited about the Time Out market opening this year. That location is going to be ROUGH for a food hall -- it's not really near anything, so outside of Red Sox game days it might be a challenge.

MC Slim JB interviews Kamakura, a new Japanese restaurant on the edge of the financial district that appears to be trying to do too much.

This is a lovely obit of Durgin Park. I wish I could love this place, but as I mentioned last week when news of the closing was announced: each time I tried to go there it smelled like raw sewage. I can't tell if I am just crazy or had bad luck.

Haley House is closing! This is a brutal loss to the neighborhood, and to one of the best breakfast spots in town. I'm hoping the city steps in to do something to keep the venture afloat. Haley House is a nonprofit cafe that has been the heart of Dudley Square for a long time, and is an icon in Boston's black community. Walk into Haley House and you'll hear the same kind of hum you hear in the cafes of Kendall Square, but instead of startups people are making deals and planning around neighborhood development and community organizing.

Nice review by Sheryl Julian of Mae Asian Eatery in Central Square. It's run by a young couple and specializing in the Chinese/Thai dishes of Northern Thailand, along with American Thai staples. With so many places closing, it's nice to see new generations trying to create new Boston classics.
Washington D.C. 
I'm enjoying the Washington Post's steps towards expanding its food section. It's adding think-ier pieces that might resonate outside people who care about the food scene. But that can be tough. This piece, by blogger and author Jamie Schler, has a lot of issues and doesn't hit the mark. She talks about raising multicultural children and what that has taught her about cultural appropriation in food. I think the point she is trying to make is that it's really hard to call a dish authentic or correct when almost all dishes have family-to-family variations. However, to say that cultural appropriation isn't real because her kids successfully navigated two white identifies (French and American) is a BIG stretch. 

I'm not going to do all the clapping hands emoji between each word but let's just pretend I did: THIS IS A CHOPPED CHEESE.

I am somewhat skeptical about Jose Andres opening a food center a block from the White House, but I appreciate the thought. I guess I do appreciate it as a media visual. What I hope isn't lost is that the people who are going to suffer the most are the contractors who won't get back pay. That includes white collar folks like some of my relatives in Virginia, but also janitors, security guards, and food service folks.

"Burgers piled up like croquembouche" is the most poetic thing written about the President Trump burger thing.

Tom Sietsema loves El Sapo Cuban Social Club in Silver Springs, where chef and owner Raynold Mendizábal is expressing his Cuban background and having a great time doing it. This review is a lovely portrait of a passionate guy. 

A multi-story Italian eatery/market that DOESN'T have the stink of morally questionable backers on it? SIGN ME UP. This paragraph, from review Ann Limpert, is wonderful: "Fried calamari might not sound like the most exciting of the appetizers, but it's the menu's can't-miss dish. The kitchen coats the squid with the same flour mix Stefanelli uses for fried chicken, flash-fries it, and heaps it into a mess of pickled cherry peppers, charred radicchio, and a chili-stoked saffron cream. You could order that and the focaccia—plus a beautifully balanced Negroni—and call it dinner."

Take a few minutes and read about Frederick Uku. He was a Nigerian immigrant who spent ten years undocumented before rising to be one of the best bartenders in D.C. and becoming an American citizen. The story of what he went through in that period, and how he's become part of the D.C. craft bartending community, was a needed corrective to how cynical I've been feeling.
Chicago
LIL BUDDY!

My dad was a sports reporter for a long time, and said he really started to feel old when he was covering pro athletes who were the children of the athletes he had previous covered. Phil Vettel's review of Avec has some of that vibe. The restaurant is 15 years old, and Vettel seems somewhat wistful. I can't tell if this is the restaurant keeping up with the times well or the cyclical nature of life, but even the 2004 specials seems particularly modern.

Congrats Chicago, you are rated highest of any American city for tacos and transit! I didn't know this survey existed, and now I'm curious why any other survey bothers to even try.

Mike Sula crams a lot into his review of Egg-O-Holic in Schaumburg. Sula dives into the history of the Northwestern state of Gujarat, which is predominantly vegetarian and where eggs are the main street food. Egg-O-Holic is the brainchild of two brothers from that state, bringing some of the dishes they miss to a small Chicagoland chain. Each dish sounds fantastic, though Sula cautions they are very rich. Then he goes into a short tangent on an Indian butter collaborative and something called the white revolution. Seriously, you'll learn a lot reading this review.

Keng Sisavath is one of the most interesting Instagram accounts I follow. He hosts the Chicago Street Food festival, and highlights interesting (and at times challenging) dishes from Chicago's various immigrant communities. His list of best bites from 2018 is really something.
Los Angeles
They are here! The Los Angeles Times' two new restaurant critics have written their first reviews. They are lovely!

Bill Addison reviews Fiona, a West Side spot where the real star is pastry chef Nicole Rucker. It's fitting that Addison decided, in his first Los Angeles Times review, to review what is essentially a modern diner. That is probably the truest Los Angeles restaurant type. The real headline is that OH MY GOD I HAD A STAND NEXT TO NICOLE RUCKER WHEN I WAS A CONTESTANT IN THE 2012 KCRW GOOD FOOD PIE CONTEST! (She won, I emphatically did not.)

Patricia Escárcega dives deep into Boyle Heights to visit X'tiosu Kitchen. The new restaurant, is billing itself as Oaxacan-Mediterranean. The chefs are native Oaxacans who came up through Lebanese kitchens. They've leaned into a concept they are calling "Arabesque Oaxacan" food. The cuisines are quite related -- that's why the Al Pastor trompo looks just like a Shawarma. What does this mean for us? It means we are going to be driving for chicken shawarma tacos and a tabouli salad made with nopales.

California has started enforcing it's foie gras ban. I don't like foie enough to be upset about the ban, though I think banning certain kinds of meat for animal cruelty ignores the massive amount of cruelty in all meat production.

If you are looking for a way to support Los Angeles' teachers during the strike, you could donate to Tacos for Teachers, a GoFundMe raising money to sent taco trucks to the picket lines.
Out of Context J. Gold of the Week
But a proper luau, like a proper bouillabaisse or a proper paella, is an ultimate expression of community through food - link