Discover more from Snack Cart
A weekly summery of the best food and restaurant writing from around the country, plus local news from your favorite cities.
Over 6,000 subscribers
The New York Times restaurant critic tells you how to complain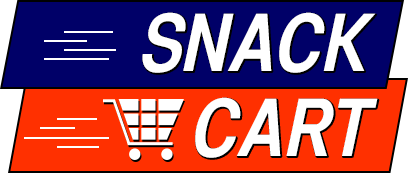 I didn't have time to write a you shorter newsletter, so I wrote a long one. This is indeed a longer edition of Snack Cart. I'm trying to catch up on the past few weeks. I even left out the funny tweets so that your email client won't cut off the entire Los Angeles section. It's hard to get the newsletter out if I happen to go away for the weekend. Many of my friends joke that they are excited for the Snack Cart review of [city that I am visiting]. I bristle because obviously real reviews require time and multiple visits. But would that actually be interesting? Let me know if you'd actually be interested in a description of what I ate on, say, a weekend trip to Providence.

The only good Internet thing that has happened so far this year is the generously buttered parsleyed noodles NYT Cooking meme. If you missed it, Eater runs down some of the top memes. A lovely companion piece to this is The Ringer's exploration of why the comments section in NYT Cooking is so damn good. There's a lot here, especially if you lived through endless product meetings about if your site should turn off comments. It's not really rocket science: It's a paywalled app, so commenters have to clear a bar that tends to shut down trolls. The comments are also carefully moderated, which has to be the most under-appreciated Internet skill.

Jenn Harris and Andrea Chang of the Los Angeles times write what might be my favorite food story of the year. It's a profile of Foodgod, the Kardashian hanger-on who has parlayed minor fame into a massive Instagram following. It's a fascinating look at the food world's largest influencer not named Fieri. He comes across in the review as absurdly vapid and uninformed. He's also as contemptuous of food media people as they are of him. As with many stories (and people) like this, I'd give anything to see how he afford his lifestyle. From a critical perspective, it's fascinating to read this and see what someone who deals primarily in visuals values in food, as opposed to those that work in the written word.

The death of great writers has a way of surfacing their best stuff. So it is with Russell Baker, a famous journalist and writer that I wasn't familiar with. A reader sent an essay of his where he parodies Craig Claiborne's famous $4000 dinner review. Strongly recommend if only for the lines, "Beans with bacon grease is always eaten from the pan with a tablespoon while standing over the kitchen sink. The pan must be thrown away immediately. The correct drink with this dish is a straight shot of room‐temperature gin. I had a Gilbey's, 1975, which was superb."

New York Times restaurant critic Pete Wells lifted his veil a little bit over the past few weeks. First, he writes an excellent essay on complaining. He covers the difference between criticism and complaining, as well as the most effective way to engage with restaurants when you are having issues (turns out it is not catty asides in your niche food newsletter). Then, he stopped by the TASTE podcast to answer questions about his work. He gives great insight about the day-to-day process of writing as well as the New York food scene. He mentions something I struggled with when I wrote the lone review I've so far made: scheduling multiple meals with multiple people is a real bitch.

IAN MCKELLEN OWNS A PUB CALLED THE GRAPES. Oh man I'm going to go and we will be friends and he will tell stories and we will laugh and laugh and laugh.
This article is about The Bachelor and "exotic" foods, but really most mainstream TV has a lot of issues with how they portray the food of other countries. Also, I would read 5000 words on why no one on The Bachelor appears to eat and what that means about love in America.

Thrillist goes deep into Kirkland branded booze, trying to figure out where Costco sources its various low cost spirits. This is a nice reminder of just how weirdly alcohol sloshes around the world economy. Plenty of these cheap spirits share distilleries or producers with high-end brands. The article says your best choice to go with your amazing Costco pizza is the vodka or gin.

The best part of Eater's guide to the Southwest is this road trip with Gustavo Arellano. Gustavo drives I-25 from New Mexico to Denver to highlight how Native American, white, and Mexican cuisines have combined into a glorious American mess. I can't honestly comprehend how he ate even a quarter of what he describes in this story.

Vox is so damn Vox-y when they tackle food. Here, Rachel Sugar explains Girl Scout Cookies. Definitely read this to learn about the origins of selling cookies, something called Golden Yangles, and why "there is no upside to marketing against the Girl Scouts."

This essay by Meghan O'Gieblyn in the Paris Review is… a lot. It's about fake meat, but spends a lot of time on the biblical history of meat consumption and human frailty. Then it talks about climate change. I can't tell if this is good or if it's just something a character in an Aaron Sorkin show would read from at length.

Irene Li, the owner and operator of the Boston restaurant Mei Mei, writes an excellent essay for WBUR. She unpacks the expenses behind running a restaurant and why owners are generally only taking home a small percentage of the revenue. Obviously there are some Boston-specific details here, but this is broadly applicable to restaurants anywhere.

In news that makes me really sad I am not going to an airport or a mall any time in the next three months, Auntie Anne's is going to start serving breakfast sandwiches.

Kottke posted a great video on the history of cheese. I'm always fascinated about things like this. I can sort of see how someone first tried to eat the weird clumps that formed on the top of old milk, but I never understood how it went from that to the mass produced item with hundreds of forms we know today. This video does a good job with the middle part of the story. It also taught me the line, "Cheese [is] milk's leap towards immortality" which is just lovely.

I'm thoroughly bemused by this Citylab story about the mini-trend in the 70s and 80s of restaurants where you would go to get pizza and listen to giant pipe organ music. Apparently there are still three of them left!

Peter Baker writes a really great book review for Pacific Standard. He lauds the book Pressure Cooker, which he makes sounds like part anthropological review and part call to action. The authors, Sarah Bowen, Joslyn Brenton, and Sinikka Elliott, argue that the way food gurus and society talks about cooking dinner is fundamentally divorced from how most Americans live their lives. We've turned a home-cooked dinner into a panacea for health and happiness that we expect parents (largely women) to provide for their families. If they don't, they are failures. The authors argue that actually, we should tackle societal problems that might free more people up to cook a bit more.  
CNBC published a long profile of the plant-based meat substitute market. It's main focus is on Beyond Meat, one of two or three major players in the space. There isn't a lot of new stuff here for those that are familiar with the burgers, but if you aren't really sure how they are created it's got a good breakdown. I didn't realize these companies are growing quickly as they are or how rapidly the cost of production is falling. Considering how processed so much of the meat we eat is, it's really only a matter of time until most of what you buy is plant-based except for fancy and expensive real meat.

I am OBSESSED with this article from Vulture about ten great food shows that ostensibly aren't about food. In programs like the Good Place and Mad Men food plays a huge role as either an atmospheric or characterization device. My two biggest takeaways are that I should start watching Billions and that this Japanese show Midnight Diner sounds like the best.

Adam Clair, writing in VICE, dives into why we all love Popeye's Fried Chicken so much. This was far more fascinating than I expected it to be, getting down to the brass tacks of why Popeye's is almost always your best choice for fried chicken. It's precisely because fried chicken is so hard to industrialize that it's so good in industrial settings. They have to start with fresh ingredients (even at KFC!). Also, it's really hard to make it well in large batches without specialized equipment, so restaurants dedicated to fried chicken have an built-in advantage of ones that don't.

Hillary Dixler Canavan, Eater's restaurant editor, is better positioned than almost anyone to call out national food trends. She IDs Congee as something that is showing up on the menus of high-end chefs around the country. Chefs love it's simplicity and for its ability to serve as an effective base for a number of other flavors. I would have a hard time ordering out for congee, since I make it at home fairly frequently. I throw leftover Chinese food takeout rice into a pot with more garlic and ginger than seems decent, fill it with water, and cook until it's a texture I like. This article did make me realize I need to up my toppings game.

Department of Corrections: I've made a number errors over the past few weeks that readers have pointed out. I wanted to share a few needed corrections.
 
I misspelled Wendy's when talking about President Trump's weirdo fast food dinner thing.

I accidentally called the new Boston restaurant Alcove 'Love and Joy'. That was the title of the review, not the name of the restaurant.

I said Fiona's, a new Los Angeles diner, is on the West side. It's on Fairfax, which is in West Hollywood. That's not really the West Side. This was the most LA correction of all time.
Make sure you never miss an issue. Subscribe to Snack Cart Today. Weekly-ish, though I should probably call it bimonthly at this point. 
New York
Ligaya Mishan writes poetic verse about Sofra in Queens. If I had to eat one food for the rest of my life, it would be Turkish.

Pete Wells gets poetic himself, tossing in lots of inspired descriptions and playful moments into a review of Greenpoint's Cherry Point. This seems like the kind of review that was a delight to write. It's a local neighborhood bar that has found itself with a new chef with a distinct (and excellent) vision. The food is British and meat heavy, but the review had me at "will pour three-gulp martinis, manhattans and Rob Roys (due for a revival) in little Nick & Nora glasses for $8 each".

Jason Diamond make the case in Eater that maybe the best show about food that's not about food was the Sopranos. He writes about his life-long obsession with visiting restaurants featured in the show or ones famous for being haunts of the cast. It's interesting how, like so much mob art, it both reflected and codified things about Italian-American food and culture in the tri-state area.

Who wants to go with me to an exhibit on an unpublished collection of photographs of New York Depression Era restaurant and food stand photographs?

BEST CHICKEN WINGS LIST. I REPEAT, WE HAVE A BEST CHICKEN WINGS LIST.

Korsha Wilson writes a beautiful essay on the history of the pizza slice joint. It's a look at how a food from Italian immigrant enclaves became the most democratic food (and places) in New York.  

Despite a somewhat Troll-y (and very funny) headline and opening, Pete Wells is ultimately very complimentary of the current menu at Intersect by Lexus. It's a rotating restaurant, so the menu and chef will change soon (and Wells doesn't do a real review). We're seeing more places like that, and Wells reflects on why pop-up restaurants appeal to all aspects of the dining out ecosystem.

Ryan Sutton is a lot less complimentary of Intersect. He still loves the food, of course (it's the chef behind Paris' Frenchie) but Sutton is always quicker to call out the corporatification of Manhattan and the deals behind the deals. He also points out real issues with this kind of corporate-patron dining.

Sutton also reviews Spa 88 in the Financial District. This isn't really a review of the food (though he mentions the excellent Russian and Soviet bloc dishes), so much as an explanation of how to truly enjoy a day at the Banya. Having spent some time in Banyas during my trip to Russia last year, I am now DESPERATE to tell you about them but I'll skip it and say LET'S ALL GO HERE AFTER THE MUSEUM.

The thing that struck me most living in Los Angeles was the diversity of fast food restaurants. I knew there would be a lot, but there were dozens of chains I had never heard of. One of those, a mile or so south of my apartment, was Jollibee. I wish I could say I stopped in one day and it became a fav, but I never went. However, the first Manhattan Jollibee as opened and Ligaya Mishan properly schooled me on what I missed. It's an icon in the Philippines, holding out against all international challengers. She insightfully describes how the Manhattan location is different from the already-existing Queens one, which is in a real Filipino neighborhood.
Boston
The only Boston food news that matters is precisely what wine Gronk was swigging from during the Patriots' victory parade. My sister went deep Instagram-stalking strangers but the Globe with their "Access" and "High Resolution Photos" was able to figure it out. It was MUCH fancier than I expected and Gronk really should have poured it into a glass to better appreciate the bouquet.  

The last time Devra First reviewed a restaurant by chef Tim Maslow, she gave it an extremely rare perfect score. So I've been waiting for her review of his newest place, Whaling in Oklahoma. She talks around Maslow's public meltdown and closure of Ribelle with a New England tact I can only admire. She only gives this place 2.5 stars, but speaks highly of the effort. Even the misses, she says, are interesting enough that they make you want to keep coming back. She also teases out that for a restaurant which is ostensibly Japanese, it's got the soul of a Yankee. The idea of serving a Tonkatsu sandwich with the crusts cut off then served on the side made me giggle with delight. First also beautifully explains what that weird-ass name means.

The Boston state legislature has never found something fun it can't ruin. A new bill has been proposed that would limit beer gardens, which are fun and popular so must be stopped. This isn't fueled by the city's puritanical roots. It's the cozy relationship between the legislature and the restaurant industry. The Globe makes a good case for why the rules are clearly being violated. However, the right answer is to fix the rules, not make more special protections for existing restaurants. That's what got us in this mess.

The founder and owner of Anna's Taqueria has died. Thoughts to his family, and it's weird to think of how much someone who opened one of your favorite restaurants has changed your life without them ever knowing it.

Kara Baskin, hursting from the same sense of missed opportunities that we all are feeling after the closure of Hilltop and Durgin Park, reviews Frank's Steakhouse. If you aren't from Boston, you haven't heard of it. If you are, you have never been but have driven by. She paints a lovely portrait of a place not quite as stuck in time as you would think. I definitely need to make time to go.

Devra First enjoys her date with The Table at Season to Taste. She paints a picture of a surprisingly affordable meal that is both special and comfortable at the same time.
Washington D.C. 
Esquire hired Ryan Lizza to write about how President Trump has affected the social scene in D.C. There's interesting stuff here, especially to anyone who scanned the index of #ThisTown. It's an illustrative look at how power and influence are wielded in subtle (or not) ways. I wish Lizza had called out a bit more how the Trump Hotel is a blatant conflict of interest (he mentions it obliquely but could have hit the mark). Also, the Tip O'Neill / Reagan, "back when we all drank together politics just worked!"' lead really does the piece a disservice. Besides the fact that that's largely a myth, it treats the rise in partisanship like some kind of personal failing of politicians rather than something with clear causes.  

It seems like D.C. has a new "100 best restaurants" list every damn month. Washingtonian's is extremely #thistown, with Sushi Nakazawa at #4 but Minibar at #1 (your Trump and Anti-Trump restaurants, respectively). As I am contractually obligated to mention, my uncle Dave's favorite Inn at Little Washington holds strong at #3.

All you can eat… ramen? GO ON.

I guess Sushi Nakazawa is getting its pass into society, as Tom Sietsema gives it three out of four stars and says that it's one of the best sushi meals in the district. He tellingly spends a bit of time calling out the restaurant's various entanglements, and how five friends declined to go with him for a free $200 sushi meal. Still, this is a lovely write up of an omakase that well captures the expertise at play.

Sietsema also likes the new Coconut club in Union Market. It's loud, it's fun, and it's a true representation of the vision of chef Adam Greenberg. It skews Hawaiian, though it's not particularly authentic (whatever that means for Hawaiian food). It's interesting to see that while it may have snuck in via Poke, Hawaiian food writ large is getting more popular.

In college, I had a terrible yet great comedy show on our school TV station. One of the sketches that we never did was about a restaurant where the only bit was serving things in bowls. I can still perfectly hear Chris, who wrote the sketch, singing the theme song, "Bowlies, now in all fifty STATES!" Little did we know we should have just actually opened that restaurant and patented the idea. Anway, that story is about as interesting as this op-ed making fun of the rise of bowl restaurants.

Bonnie Benwick, the Post's Deputy Food Editor, struggles with the fact that a book she didn't put on her top ten list was the best selling cookbook in America last year. In fact, "Magnolia Table" by Joanna Gaines was the #2 best selling book of the YEAR. More than 2 million copies have been sold, but it was completely ignored by food media. Benwick does a nice job looking at the book and calling out the weaknesses that led her and others to skip it. I wish she had spent a bit more time trying to figure out why it was so popular. Is it just under-the-radar HGTV mega-fame?
Chicago
As a bar, you have to be really careful making a "house rules" sign and not coming as bunch of absolute wankers. This place in Hyde Park did not succeed.

Chicago Magazine dissects "Shikago piza", the Instagram trend taking over Tokyo. Somehow, a weird nightmare version of Chicago-style deep dish pizza is extremely on trend. This honestly feels like a weird New York plot to troll Chicago.

Nick Kindelsperger writes an adorable article about how his five-year-old daughter announced her vegetarianism this Christmas, and how he, as a food writer, deals with that. He's surprisingly supportive, though he does get sad about all the Chicago food tradition this cuts her off from. It's a shame that by city law that she now has to be drowned in Lake Michigan, but what can you do?

Phil Vettel reviews the newest iteration of Next. I find these reviews boring because how often can you read someone say that eating at Alinea is great (that's essentially what it is)? Still, he's slightly less complimentary of the new head chef.

Mike Sula profiles the Diaspora Dinner, a local popup series that explores the Jewish culinary tradition. He calls out how they show the breadth and flexibility of that tradition, from the American South to the deepest corners of Europe.

Boston Fish Market is apparently more institution than actual restaurant, with the owner claiming it's one of the largest fish processing and wholesaling locations in the midwest. The massive portions and affordable prices make it a Chicagoland destination. I'm extremely here for fish soup that is just 5 lbs of fish with some sauce.

Don't call it a comeback. Mike Sula is thrilled at two new South Side barbecue destinations. He reviews both Slab and the Full Slab (unrelated), where a new generation seems to be putting its mark on classic Chicago barbecue style. Gimmie those rib tips.
Los Angeles
The Los Angeles Times is coming in hot, announcing that they are bringing back the stand-alone food section. They've already announced two new critics, and have added a number of other full time or part time writers and editors. As someone who was an early hire (then early fire) at the Boston Globe in a wave of "We have a new billionaire owner and money is no object, let's save journalism, gang!" this all makes me extremely anxious. That being said, this is a smart extension for them. LA is an international food story with local monetization opportunities. I hope it works.

And what does any new food vertical trying to make a viral splash do? FAST FOOD POWER RANKINGS. The new team put out a ranking of fast food restaurant french fries. I think they mostly got it right (even if my guy disagrees), and it's a nice reminder that the most surprising thing about living in Los Angeles is that it's a fast food mecca. The list got an extra lift from some very excellent social media copywriting.

Patricia Escarcega reviews Teddy's Red Tacos. This is a helpful primer if you aren't caught up on the Mexican birria authenticity wars. For a long time birria in Los Angeles meant goat (as it is prepared in Jalisco). Teddy specializes in Tijuana-style birria de res, where the stew dyes the tortillas fiery red and everything is made with beef. Some don't accept it as real, but Escarcega points out that that hasn't stopped Teddy from opening three locations and setting his sights on global domination.

Bill Addison reviews Porridge + Puffs. He praises chef Minh Phan, noting how somehow (or obviously) a restaurant that focuses on porridge is somewhat controversial. Some find delight in Phan's thoughtful flavor combinations. Others find a bowl of mush. He's in the former camp, saying that he keeps coming back for her delicate and inventing flavor combinations. One of the founders of the Joshua Light show, a pioneering psychedelic light show, was being interviewed and told a story about a fan coming up to him and saying he saw god in a show they did at the Fillmore West. They dug up the show and realized the entire show had just been a single white dot projected on the wall. But, the founder said, it was a really good dot.

It's unfair, but this review made me miss J. Gold very much. This is the kind of restaurant that I would have been excited to read his thoughts on.

LAist reports on the original French enclave in Los Angeles. In the late 1800s, French and Swiss immigrants settled in and around downtown Los Angeles (in what is now Chinatown). This coincided with the city's first great boon, and for many "Frenchtown" and the associated restaurants were new symbols of an emerging high society.

Meghan McCarron reflects on Roberta's new Los Angeles location in a essay for Eater. McCarron tries to grapple with the fact that Roberta's, which opened as an almost anti-restaurant, is now in a high end branded mall experience. It's hard to see something that you loved for it's scrappiness take the first steps towards being a chain. McCarron is self-aware enough to realize that this is mostly because of what it says about you.

From the LAnd, a new startup magazine, comes an extremely in-depth interview with Roi Choi. It dives into his post-Locol plans, his upbringing, and his thoughts about the deaths of J. Gold and Anthony Bourdain. A great read.

Why is this place not called Shaq's Snack Attack? What the fuck are we doing here, people?

Tejal Rao, trying to single-handedly make up for the New York Times' horrible history writing about Los Angeles, pens an ode to the classics of the city. Anything you are imagining now, be it Langer's, King Taco, Phillip's, or Musso & Frank's, is strung together in a way that somehow make these incredibly disparate places seem related. If this is a preview of Rao's writing about Los Angeles, the Times may have redeemed itself. I may or may not have started crying reading this.
Out of Context J. Gold of the Week
Many people, including the estimable Gustavo Arellano, credit Martinez with the invention of the taco truck, which as far as I'm concerned puts him up there with Edison and the Wright brothers. - link