Discover more from Snack Cart
A weekly summery of the best food and restaurant writing from around the country, plus local news from your favorite cities.
Over 6,000 subscribers
Food writing as kayfabe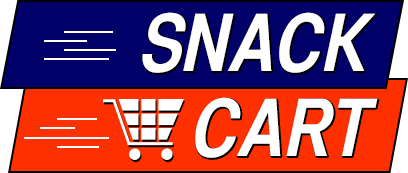 Sometimes, you can read a piece and see the digital media industrial complex spanning out before you. The take. The arrogant author with something to sell. The editor who knows just how many clicks this will bring. It's kayfabe between the writer and the world. So it was with Rebekah Peppler's essay in the New York Times slamming the Aperol spritz. The essay provides some interesting explanations and recipes for spritzes writ large. If you haven't learned that most cocktails can be broken down into golden ratios that almost always work regardless of ingredients, read this. However, there's really no reason to slam the spritz. If Peppler's complaint is that it's corporate, I hate to tell her about ANY OTHER COCKTAIL EVER. Almost all were the result of some kind of financial deal or scheme. This read mostly like an excuse for her to boast about her amaro cabinet, which is what amaro people do. You're right, that gross brown thing is MUCH better than this other gross brown thing. Thanks for the heads up. At least peas in guacamole had an aw shucks air of earnestness! The best part of this were the enraged Gchats I received from my sister. Peppler lives in Paris, and anyone for whom part of their personal brand is "lives in France" is my sister's mortal enemy.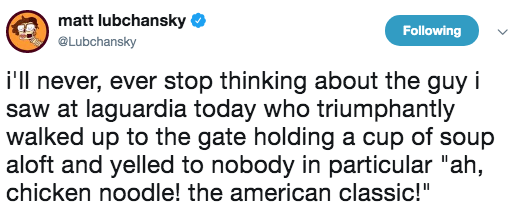 TASTE has published their newest special section, and it's unreal good. They look at the 90s. At first glance, you wouldn't think there's a lot of food stories in what sometimes feels like a lost decade, but read Anna Hezel call out 90s moments that changed the food world (I didn't realize how massive the new government guidance about low fat diets were). Then, read:
My favorite story is about Jacques Pepin's omelet video. You know the one. I've seen it about 200 times, and I audibly gasped when I saw Joshua David Stein had written an entire article about it. I never thought anyone else cared about that video as much as I do.

I don't really do recipe blogs but this is a fun and funny article about making broccoli breakfast sandwiches. I've recently started making and freezing batched breakfast burritos and it's changed my entire damn life.  

LONG READ: Joe Fassler of New Food Economy writes a long profile of Kevin Kelley, an architect and designer who is focusing on transforming grocery stores. The piece focuses on how grocery stores can compete with the rise of Amazon. Really, though, it's about what we get from retail spaces. It's about why we leave our home. This is long, but worth your time.

Julienne Grey writes a lovely essay about food and memory to go along with a kick-ass looking recipe for chicken in orange sauce. I love my vegetarian girlfriend and enjoy cooking more vegetables, but I miss cooking chicken.

Right before I sent the last issue of Snack Cart, Eater dropped a large special section: The United States of Mexican food. It's a great mix of stories and essays about how Mexican food has taken over the United States, evolving as it went. I strongly recommend the book Taco USA, which covers this topic in depth. Some of the articles I enjoyed:
Last issue, I forgot to include this great article from the New York Times about the history of the spiral-cut ham. So here it is! Is this just an excuse for me to post a link to my favorite SNL sketch of all time? Maybe.

Atlas Obscura profiles the head chef of the Antarctic research base. Really great picture of how inventive he has to be, and how big a deal food is to the staff there. Shockingly, the menus sound excellent!
Always read friend of the Cart Matt Gross when he writes about Vietnam. This time, it's about snails.

Soleil Ho of the San Francisco Chronicle writes an absolute stunner of a review of Kyain Kyain. She writes about her own process as a critic, and what she's done to better understand Burmese food. In her learning and exploration of the city, she's found herself returning to Kyain Kyain as one of her favorites. She's honest about some of her own misconceptions. She also uses this review as a chance to urge her readers to explore more. It's worth the confusion or discomfort that comes from exploring a new cuisine, she says. Delicious things await.

ANOTHER LONG READ: The Lee brothers excerpt their new book on the catering business. It's unclear to me if this is fiction or narrative non-fiction, but it's packed with details on how exactly one caters a 700-person event at the Met (for example). I'm fascinated by group catering (along with all collective human endeavor), so I really enjoyed this.

Samin Nosrat writes about the exacting standards it takes to make a *really* good salad. In this case, the green salad at Via Carota. I just made a big green salad from the farmers market and the team at Via Carota is right, washing greens is seriously the worst and hardest part.

My very first paying job out of college was on an advance team for then-Senator Obama. For a week, we lived in a Reno Holiday Inn and prepped for a major rally and two minor events. One guy on that team ate something like 6-10 hard boiled eggs every morning at the breakfast buffet. I was thinking about him as the Internet lost its shit over an racist old guy eating ten eggs for breakfast.

Hillary Dixler Canavan writes an excellent recap of the James Beard awards. As with any awards show these days, there were things to be excited about while overall a lot to do better. I was most interested in Canavan's argument that energetic and fun French restaurants dominating New York is a bad thing.

Make sure you never miss an issue. Subscribe to Snack Cart Today. Weekly-ish, though I should probably call it bimonthly at this point. 
New York
All I want in this life of sin, is a dumpling crawl through Queens. Beautiful illustrations accompany this Eater story.

Some Grub Street diets are clearly doctored, but Farideh Sadeghin's (the culinary director of Munchie's) seems refreshingly honest. She eats a mix of high end and trend foods while working, and the same garbage the rest of us eat the rest of the time.

How do you review the unexpected new restaurant by a culinary legend who is now better known for being on Dancing with the Stars? After a number of critics weighed in with formal reviews of Rocco Dispirito's new place, Eater decided to frame its review it as a conversation between Ryan Sutton and Robert Sietsema. They cover the meal, as well as try to square the circle of what it means that the ultimate chef-as-personality is a chef again. The review itself is decidedly mixed, and an interesting view into how much personal taste matters. The two frequently disagree about certain dishes.

The Times is really upping the roster of excellent food writers. Mahira Rivers is a new name to me, and she writes about Joey Bats Cafe on the Lower East Side in a review that's as charming as the shop itself. It's a small place on the Lower East Side selling Portuguese snacks. Pasteis de nata are DEFINITELY having a moment.

Pete Wells' one-star review of Freakin Rican is a good rundown of a food stall turned small chain. It also makes me want a pastele. More interesting were his tweets about the story. It's a small point, but he calls out how much we talk about the things New York doesn't have (BBQ, Tex-Mex, tacos, etc.) and we ignore the cuisines that it does incredibly well.

Ligaya Mishan runs us through Bolivian food in her review of Puerta del Sol. There are only a few thousand Bolivians in New York, she says, so we rarely have chances to learn more about the food of the landlocked country that is home to the potato. I learned a lot reading this.
Boston
MC Slim JB reviews Tanám, a new Filipino-American restaurant at Somerville's Bow Market. Bow Market seems to be one of the best places to eat in the city right now. Slim advises you skip the bar snacks, which are uneven, and do whatever you can to reserve one of the extremely limited prix fixe menu slots Thursday through Sunday. Slim raves about the menu's brightness and the ways chef Ellie Tiglao uses it to highlight her personal history. Unfortunately, this will be MC Slim JB's last review for the Improper, which announced it will be closing down. This is a shame, as Boston's alternative media scene continues to thin. I'm really hoping one of the public radio stations steps up to try and create their own food programming (like KCRW in Los Angeles).

Atlas Obscura profiles a Fall River dish that I'd never heard of: the hot cheese sandwich. Some terrifying process turns cheddar cheese into soft egg-like curds that are served on a bun. At a certain point, I think the South Coast is just messing with all of us. People in New Bedford just make up random-ass food and telling us it's a thing. We all believe them because of GRITTY WORKING CLASS ROOTS so of course they eat hubcaps covered in pickled peppers and barbecue sauce.

I'm unsure why this review doesn't do more to explain why a Cuban restaurant serves tapas.

This isn't super unexpected, but Boston Beer Company and Dogfish Head have merged. I am not sure if this is true, but I've heard that each year these are the two companies that lobby to expand the definition of craft beer as their own production goes up. With this merger, their domination of the Amtrak bar car menu is complete.

This essay from Sheryl Julian is both a fast food ranking and somehow… unsatisfying as a fast food ranking? She ranks supermarket egg salads (which is a great choice) but goes off on a few tangents and doesn't make the ranking comprehensive or structured enough. Part of the joy of reading a clickbait list is the structure and repetition this provides. This doesn't give us any of that. It's just her thoughts on egg salad?

Since I worked next door to the first location and then moved to live next door to the second, I have a lot of affection for the Life Alive chain. So I read with great interest this Globe story about how the founder of Panera is shaping it into a more franchisable model. And under-reported food world story is the large number of healthy or vegetarian fast food chains developing in Boston.
Washington D.C. 
Washingtonian publishes an excellent feature story by food editor Jessica Sidman. It's a look at how VIPs and high rollers are handled at various D.C. restaurants. I can't get enough of this kind of story, which touches on the lengths restaurants go to find out more about their patrons. D.C. is particularly interesting, since restaurants also have to consider politics and partisanship when doing the usual glad handing. There's a story about how one owner handled a prominent Republican and a prominent Democrat whose favorite tables were next to each other that you definitely need to read.

Nothing says "we are trying to become a national food media destination" like a ranking of fast food items. The Post ranks frozen pizzas. This needed a trillion more photos.

Another week, another food festival scam story. At this point, don't buy tickets to food festivals.

A tiny stall that is going to have sidewalk seating and do a lot of the cooking outside? We are getting closer to truly replicating the Southeast Asian eating experience.  

Ann Limpert visits Rooster & Owl and becomes the latest critic to be completely enamored of the place. She cites the unexpected nature of it and how while the formula sounds trite, it's completely magical. It's official -- this is the best restaurant in D.C. right now. She awards it three stars, and again I wonder why it's not a perfect score.

Tom Sietsema profiles the special tasting menu at Masseria. It's a tribute to famous D.C. chefs of yore. The menu, and the review, are a nice run-through of D.C. culinary history.

Definitely read this review of Chef Guo by Tim Carman, if only for the photos. These are some of the most visually stunning dishes I've ever seen.
Chicago
Publican group has a new restaurant! It's French!

I said this last year, but there's a really amazing class of second-wave Asian restaurants opening in Chicago. Phil Vettel's review of Jeong, a food stand turned high end tasting restaurant, hits that point. Vettel seems enthused by the inventiveness and precision of the cuisine. It makes me wish he reviewed more places like this. The cover photo on this review is just amazing.

Michael Gerbert asks how many high-end tasting menus Chicago can handle. He interviews a lot of chefs to find out more about the economics and reality of running a place that charges over $200 per person (just for food). This is a good read for anyone who cares about restaurants, but it's a bit more poorly written than a lot of Gerbert's other pieces.

Have you ever wanted to know where Latin American Cubs players go for a taste of home? Of course you have, dummy. Chicago Reader has you covered.  

Mike Sula also reviews Arigato Market, where a journeyman chef seems to have found his niche making high concept but addictive tacos. This review made me think a lot about Chicago food. From everything I read, it's like a blunter Los Angeles. There is the same cross-cultural blending, but it is simpler and starker. And I don't mean that as a negative.

Sula's review of Flat & Point has me more excited than I have been in a while. The husband and wife team there are doing barbecue, but not in the way you think. The review covers how they installed the big fancy smoker and jumped through the horrible municipal hoops to cook with it. That's common at this point. But most chefs do that and then spend all their time trying to become Franklin Barbecue. Flat & Point is using this style of cooking to deliver seasonal and local dishes. Sula mentions the smoked lamb with ramps and the seasonal porchetta. This is the most innovative barbecue I've ever read about.
Los Angeles
Ruben Rueda, who was behind the bar at Musso & Frank for more than 50 years, has died. What a life.

Who among us?

This is like two major Los Angeles food festivals ago, but read everything you need to know about Taco Madness.

Jenn Harris writes the cover story of the second stand-alone Los Angeles Times food section. Harris covers the rise of hot chicken in Los Angeles. This is a good story, which is both enthusiastic about the food while also examining why this food developed by African Americans is mostly being made and eaten by white people. As a side note, the Times' food section art has been amazing.

Patricia Escarcega reviews Sushi Bar, a speakeasy omakase in Encino. Escarcega says without saying that the food is great (non-traditional takes on the concept of sushi), but the spectacle gets in the way.

Bill Addison wonders if two sequels can live up to the originals. He reviews Petit Trois Valley and Jon & Vinny's Brentwood. Both are beloved restaurants that are impossible to get into. Petit Trois Valley doesn't quite live up to the original, while Jon & Vinny's was tailor-made for franchising.

Tejal Rao reviews La Copine for the New York Times. Two Angelenos bought a small diner outside Joshua Tree and have turned it into a afternoon-only destination for fresh local food. Rao mentions the tension between outsiders and locals that affects pretty much all of Joshua Tree and the area. I sort of wish the review had explored that a bit more. Still, this is a great review and a good example of how the New York Times can provide a larger view on Southern California.  
Out of Context J. Gold of the Week
This is what the cosmopolitan life was like, before Cosmopolitans. Or if you happen to be of a certain bent, you could always try a long, drowsy lunch of Vicodin, jellied consommé and Welsh rarebit, followed by a desert-dry Gibson and a long nap - link