Discover more from Snack Cart
A weekly summery of the best food and restaurant writing from around the country, plus local news from your favorite cities.
Over 6,000 subscribers
We're back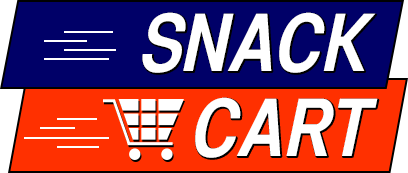 Snack Cart publication was already trailing off pre-pandemic and at a certain point it felt like a bit too much (some readers know that my job is at New York's Transit Agency, so things also got rather intense at work).

I kept intending to come back. At first the thought of writing about food was a bit depressing. Restaurants were closing and workers were getting screwed. I considered a special edition about if you needed to Clorox your groceries. But, as the pandemic went on there were amazing stories of endurance, community, and advocacy.

But you know that anxiety you feel as you don't reply to an email from a friend and it just sits in your inbox with the beating of a hideous heart? That, but times 6000.

With my usual impeccable timing, I stopped the newsletter right before they started handing out giant checks. But I didn't get into the content game for the money. I spend about 90% of my job getting stakeholders to buy into projects across a massive bureaucracy. I realized the other day how much joy it brings me to have a creative pursuit that is my own. The most surprising thing is that other people love Snack Cart. I can't express how much it meant to me to have readers reach out to check if I am OK or just to say they missed the newsletter.

It's still hot but there's a snap to the air that makes me think of the first day of school. It fills me with extra energy and "what classes will I register for" ambition. I've missed reading and writing about food, and I've missed all of you. My plans for now are to get back to a weekly format, though I might mix things up over the coming months. So let's get to it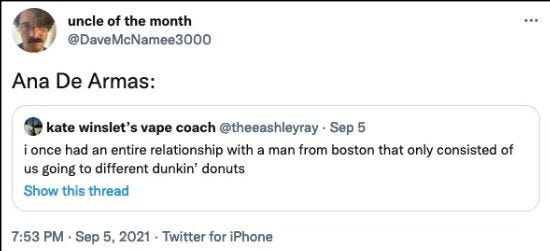 I'm not going to try and recap two years of amazing food writing, but here's a selection of stories I have enjoyed, focusing on those from the last few weeks.

The FDA hasn't totally covered itself in glory during the past 18 months. However, it's important to remember just how bad things were before it existed. Reading about the history of food safety can be boring, so The Nib brings it to you in comic form!

An article about the new Jimmy Buffett mega-hotel in Times Square that name-checks Thurston Veblen is extremely Josh Content. Jaya Saxena's feature for Eater could have been purely "hip person goes to a place for lame people ' but it's more than that (There is some of that). It's a hilarious and honest look at the attractions and downsides of Margaritaville as a place and an idea. She also examines the modern concept of leisure itself, which is increasingly a new kind of work. I loved, loved, loved this. 

I hadn't seen anything by Snack Cart fav Mayukh Sen in a while. Turns out he's been writing a book about seven immigrant women who changed cooking in America. A book you can preorder! In serious life goals fashion, he is serializing the book in The New Yorker. His first essay is about Madeleine Kamman, a woman who reminded us that French cooking wasn't exclusively the domain of toque-ed men. 

Friend-of-the-Cart Anna Hezel has a book on tinned fish coming out, and seems to have led the charge on the current moment tinned fish is having. Bettina Makalintal at VICE writes about how tinned fish have become "hot girl" food and the weirdness of that phrase. 

Iva Dixit makes a strong and poetic case for eating raw red onions. Good luck with that!

This article about East Fork Pottery is kinda like the Cerulean Sweater Monologue from The Devil Wears Prada, except for the plates my then-fiancé and I registered for earlier this year. 

Rebecca Alter answers the most pressing food question of the year: What does a sloppy steak actually taste like? I'm worried the baby thinks people can't change.  

It's been a pandemic of complicated feelings for the children of Asian-American restaurateurs. Kevin Sintumuang at Esquire writes about his relationship with his parents' and their Thai restaurants. This was a beautiful essay and my favorite thing I read this week.  

I didn't know that Russian cuisine as we generally think of it was created by Stalin and his food comisar Anastas Mikoyan. A recent episode of 99% Invisible outlined how Mikoyan brought American foods and mass production techniques to the Soviet Union and used propaganda to make them Soviet. 

There's a new Gawker! While not famous for its food writing, I am glad that new Gawker brought on Jenny G. Zhang. I'm hopeful this leads to good food-ish posts like this one, where Zhang makes the correct argument that we should all wear adult bibs. 

There are not a ton of beach days left, but Alex Beggs does make a hell of a beach recommendation: bring soup. (FYI I will always love Q&A articles that then become fictional back-and-forths between questioner and answerer. Great bit.). 
Make sure you never miss an issue. Subscribe to Snack Cart Today. 
New York
Besides tinned fish, apparently hot girls are also drinking a lot of milk? Hot girls must have tremendous farts this summer. 

Pete Wells reviews Nakaji, a serious omakase sushi place tucked into a Chinatown alley. He leads with a meditation that it's hard to guess there is a crisis in restaurants based on how hard it is to get a reservation. I wonder the degree to which ultra-high-end dining *ever* took a hit. 

OYSTER CSA! I keep wanting to sign up for this but it *is* a lot of oysters. 

The most coveted dish in the New York restaurant world right now is clay pot-baked whole rabbit from the Indian state of Rajasthan. Eater profiles the dish at Dhamaka, which is so hard to get not even critics have managed (the dish is large format and they prepare one order per night). It would be neat if we saw a greater appreciation of regional Indian cooking. 

Ryan Sutton drops a pan of the new vegetarian menu of Eleven Madison Park. He says the menu doesn't live up to the cost and it isn't that groundbreaking when you can find a number of other high end vegetarian tasting menus across the city. 
Chicago
Chicago has seen a huge turnover of food media over the past year. The Chicago Tribune's main critic, Phil Vettel, retired, as did Chicago Magazine's Jeff Ruby. I didn't much care for Vettel, but I loved Ruby. Still, looking at all the Chicago media I check for Snack Cart, it seems as if a lot of people are taking a break. Chicago Reader appears to be writing a review every two months instead of weekly, and the last Fooditor post was from January of this year. It's not like I can blame anyone for taking a break, but I hope that food media didn't take as big a hit as restaurants.

For a sobering look back in time, I recommend Jeff Ruby's final review of RPM Seafood. It's from March of 2020. Ruby and his family went to the restaurant three hours after the Governor announced the state would be entering lockdown in the coming week. It's not so much a review as a meditation on an uncertain future. 

The Tribune appears to have replaced Phil Vettel with Nick Kindelsperger, who often wrote the kind of "not reviews" many places save for less famous restaurants. This is good! I like Kindelsperger's writing, and even more I like his judgement. His most recent review of Lardon is a case in point. The review is as fun and breezy as the restaurant itself. And while Logan Square isn't really unknown, it's not a white tablecloth place in the Loop that Vettel mostly concerned himself with. 

Plus, Nick wrote about Korean Corn Dogs!

Boston
Devra First at the Boston Globe has published a survey asking readers what they want out of the food section right now. She writes a long and thoughtful essay on what they are discussing internally, then puts it to us. I *love* this idea. It's a way to bring readers into collaborative coverage (which food sections rely on massively, if rarely this explicitly). I hope they publish the results of the survey and I urge you to take it! I voted for more reviews but no stars, though I see how stars can be a good thing. 

East Cambridge's iconic "Live Poultry Fresh Killed" sign will be sticking around. This is great news for an awesome neighborhood. 

Feels like a survey of lobster rolls is something The Boston Globe should do to kick off every summer. I loved how this list covers the breadth of New England though I wish it had more Cape Cod content.
Los Angeles
The Los Angeles Times' had an extremely rocky 2020. First, high-profile editor Peter Meehan was let go after allegations of creating a toxic work environment. Then, Patricia Escárcega, one of the two critics hired by the Times to replace Jonathan Gold, announced she was making ⅔ of what her white, male, colleague Bill Addison made. Despite wide condemnation, the Times held firm and Escárcega left in April of 2021. I'm hoping this paper stabilizes, since I am now a paying subscriber because they also cranked up their paywall. 

L.A. Taco profiles Rays Texas BBQ, a local barbecue restaurant that has gone all-halal. A Salvadoran chef serving halal Texas barbecue is what is great about Los Angeles. 

Bill Addison reflects on Chez Penisse's 50th Anniversary. It's cliche to say the restaurant changed the way we eat, and Addison wonders if it then stopped changing. However, its appeal is enduring. Addison wonders if the true legacy of the restaurant isn't the food but all the writers and thinkers who are part of the extended family. 

Addison reviews, and loves, Morihiro, a sushi bar in Atwater village from Morihiro Onodera. His review is poetic and wonderful.

That said, every time I read a thrilling sushi review, I have to stop for a second and wonder about the environmental impact of fresh uni flown in from Tokyo. American seafood consumption is fundamentally unsustainable, argue chef Sammy Monsour and nonprofit exec Eric C. Schwaab.
Out of Context J. Gold of the Week
Sometimes equality, democracy and tolerance are virtues you fight for on distant battlefields, and sometimes they are as close as the frozen-food aisle at Vons - link