Discover more from Snack Cart
A weekly summery of the best food and restaurant writing from around the country, plus local news from your favorite cities.
Over 6,000 subscribers
The fantasy and reality of Paul Bocuse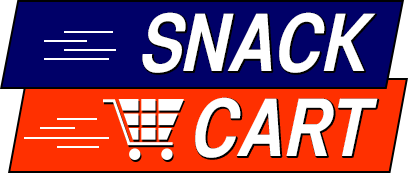 I'm excited to bring you my second guest editor during my mini-sabbatical. My sister Hope Gee works in the high-end wine industry in Bordeaux, France. She also edits pretty much every issue of Snack Cart. Hope has lived in France on-and-off for about 5 years. When legendary chef Paul Bocuse died, she told me she had some thoughts. Little did I expect an essay this honest, insightful, and smart. 

I'll be back with a regular Snack Cart next week. 

Josh
I'm excited to bring you my second guest editor during my mini-sabbatical. My sister Hope Gee works in the high-end wine industry in Bordeaux, France. She also edits pretty much every issue of Snack Cart. Hope has lived in France on-and-off for about 5 years. When legendary chef Paul Bocuse died, she told me she had some thoughts. Little did I expect an essay this honest, insightful, and smart. You can follow Hope on Twitter at @hopegee. 

I'll be back with a regular Snack Cart next week. 

Josh
Lyon
By Hope Gee

Chef Paul Bocuse died last month. Bocuse was likely the most famous French chef of all time (no offense, Escoffier). He was one of the pioneers of Nouvelle Cuisine, the movement which revolutionized his country's food. In his hometown of Lyon, he was a legend.

It's hard to separate Bocuse from the city of Lyon. He was born, lived, and died nearby, and was heavily involved in the development of the city. Too many things are named after him to count. There's a 20 foot high mural of him in the center of the city.

I moved to Lyon when I was 23. I live in Bordeaux now, but Lyon has my heart. I learned to be French in Lyon (and I can hear the eyerolls of any actual French person who might read this). I started tying my scarves differently, having opinions about the bakeries in my neighborhood, and shrugging more. I discovered I had a passion for wine, and where I decided to try and make wine my career.

Lyon is also where I started to use the term Fantasy France. Fantasy France is buying a baguette on your way home from work (I'm eating one while writing this), it's finally getting on a first name basis with your Fruit Guy at the market, it's spending your vacation at an actual castle.

Fantasy France is real, but so is Real France. Real France is ugly crying at city hall when, on your third visit, they tell you need a two-year-old electric bill to complete your work visa application. It's getting the flu on a Sunday when the pharmacies are all closed. It's missing CVS so damn much. Real France is never worrying about going into debt from a hospital bill and a national 10% unemployment rate.

When I consider my time in Lyon, it's hard for me to imagine it without Paul Bocuse in the background. If France has the best food in the world, Lyon has the best food in France. It's surrounded by superlative farmland, which supplies the city with the best produce, meat, cheese and in a country famous for all of those things. There's a saying that three rivers flow through Lyon: le Saône, le Rhône, and le Beaujolais. It has more pig products than you can imagine. Paul Bocuse used all of these amazing ingredients and specialities in his kitchens to revolution the way France ate. For someone interested in food and wine, Lyon is the capital of Fantasy France.

Going to dinner in France can be where Fantasy France and Real France collide. One of my favorite types of restaurants is a classic French bistro. Certainly there are many wonderful creative restaurants across the country, and excellent places to eat Moroccan, Vietnamese, Lebanese, le brunch, or le burger. But I love a traditional, slightly-formal French dinner. The kind that Paul Bocuse helped perfect. It starts with an appetizer, then your entree, maybe a cheese course, then dessert. There's plenty of wine. You spend hours at the table, talking and eating and drinking. I love the rhythm and formality of it, from the aperitif to the tiny chocolate with your after dinner café. I always feel special, with a certain Fantasy France glow.

Bocuse's main restaurant, L'Auberge du Pont des Collonges, has had three Michelin stars since 1965. It is famous for serving the ultimate examples of classic bistro dishes, dishes that were out of fashion even 20 years ago. His vegetable soup is stuffed with foie gras and truffles, covered in a puff pastry shell. Pot au feu, originally a peasant's meat stew, is cooked item by item and served from a silver platter.

I never got the chance to eat at L'Auberge du Pont. I ate often, however, at his more casual bistros scattered across Lyon. They all serve this sort of classic dining, with a well-priced three course prix fixe menu, wine pairings and an optional cheese course. One even has an optional oyster course. Sure, there is a scale from a corner brasserie to a Michelin dinner, but they share the same roots in an unmistakably French style and mood.

But behind the Fantasy France glow of a perfect French meal is the Real France of of the traditional kitchen structure, the brigade and the God Chef. While Paul Bocuse was becoming a legend, women weren't allowed to be a part of this structure. In 1974, Gael Greene wrote about The Dinner for Women she organised with Bocuse and the Troisgros brothers. I keep thinking about something Greene wrote about Paul Kovi, then-owner of The Four Seasons (where the dinner took place): "The dashing Hungarian disarms me constantly by insisting women have infinitely superior palates. But he kept calling us girls." In Mimi Sheraton's obituary of Bocuse, she recounts the famous remark he made after she negatively reviewed his restaurant: "She must have a very unsatisfactory sex life."

This sort of causal misogyny is as much part of my life in France as my weekly baguette. Hurtful comments delivered in an offhand way that shows how little people think about it. Someone sniffs, "In any case, it's more natural for women not to work, and to stay home." Someone else agrees, adding "that it is not really normal for men to be child care providers." Later someone else confides that "the new woman added to their team at work is just there to look pretty for the clients." I'm not sure I'll ever know how to respond. If I sit silently, I feel like a piece of shit. When I speak up, I get dismissed as too prudish, too humorless, or Too American.

The wine industry, like a professional kitchen, is not very friendly to young women. There are more than just comments, of course. There are social and professional invitations I don't get, and a recurring casual condescension I respond to with gritted teeth and a practiced shrug.

Most of Bocuse's remembrances have focused on Fantasy France. In his New Yorker homage, Bill Buford wrote admiringly that "[Bocuse] never really franchised his name." Certainly there was no Bocuse restaurant in New York, but I can buy a Bocuse-branded knife set at my supermarket. You can watch the commercial he did for Cuisinart. Bocuse's son runs the Monsieur Paul restaurant in the French pavilion at Epcot. At his death, his business was valued at 50 to 100 million euros. He wasn't just a legend, he was a hustler.

Paul Bocuse apprenticed with Eugenie Brazier, known as La Mère Brazier (The Mother Brazier). She was the first female French chef to earn three Michelin stars. She was the first French chef, male or female, to have two 3-star restaurants. She was part of a Lyonnaise tradition of female "Mother" chefs, dating back to the 1700s. "Les mères" were female chefs who ran casual bistros in the Lyon region. The nickname conjures up what a good Lyonnais bistro so often is: sturdy, comforting, and a place for everyday food.

Paul Bocuse respected La Mère Brazier. In the forward to her cookbook, he writes: "[she] taught all of us about flavors and gave us a taste for hard work and work well done. There would have been no success for any of us without her; something we often forget these days."

He respected his mentor, but did not seem to extend that respect to any other female chef. In 1976 Bocuse told People magazine, "Women are good cooks, but they are not good chefs. Women who systematically want to do what men do just end by losing their femininity, and what I adore most of all is a feminine woman."

He doesn't mention Eugenie Brazier, his own mentor, once in the interview. The Mère Brazier is mostly forgotten today, despite her success and influence. Deborah Reid, writing for Eater and on her own site, calls out that this isn't unique to France. Female chefs have been largely excluded from culinary history. When Brazier is remembered, it's usually in the context of her relationship to Bocuse as the nurturing mother figure who educated the future male celebrity chef.

As many know and recent news has shown, French attitudes towards women haven't changed much since the 70s (nor, of course, are these attitudes uniquely French).

Paul Bocuse was one of the most important French chefs of the last century. He changed the way France and the world ate. He created legendary dishes and celebrated a style of dining that I love deeply. I am sad that I never got to eat at his restaurant in the same way that I am sad I never got to see Clarence Clemons play with Springsteen. You want to see a legend do their thing.

Bocuse also represented some of the best aspects of Fantasy France, and some of the worst of Real France. He was a symbol of a time, one that I hope is coming to an end. I have to get better at challenging the bad parts. You can't have the fantasy without confronting the reality.