In defense of WASP cooking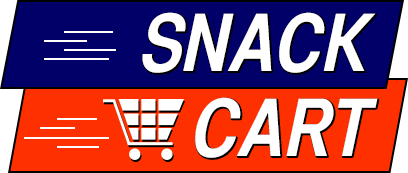 David Wondrich is one of my favorite food and drink writers, and this story in The Daily Beast proves why. Wondrich studies the history of the Scorpion Bowl, the greatest drink of this or any era. While diving into old Hawaiian newspaper records and steamship passenger logs, he makes a hell of a discovery about two of the greatest icons in tiki history. 

Megan Reynolds profiles Alison Roman in Jezebel. This is an interesting look at someone at a unique moment in their lives. Roman is a cookbook author bordering on the edges of real celebrity. She's insisting she's normal, and hasn't quite figured out how to put up the walls that being recognized in public will require. This is a great profile, because you could read it as positive or negative. Reynolds points out some of the things that bother Roman haters (my sister is a mild hater, insisting that Roman only has one recipe that she does over and over). I wish Reynolds had focused more on what she called out at the end. Roman's entire schtick is that she's pushing for easy-to-make and attainable recipes that taste good and look good on Instagram. That, in this day and age, is an aspirational goal the same way a party with perfectly folded napkins used to be. 

I've made the joke on Twitter before, but I don't think I've ever really understood what "feeling seen" was until reading "In Defense of Wasp Cooking" by Adam Platt in New York Magazine. The first photo is captioned, "Cousin Frank, the family gastronome". IN OUR FAMILY IT WAS UNCLE FRANK. Honestly, my only complaint is that this isn't longer. Though this guide to WASP food is a nice second half.

Make sure you never miss an issue. Subscribe to Snack Cart Today. 
Long Read: This Guardian story about why we hate vegans is one of the best policy and food articles I've ever read. You will like it if you are a dedicated vegetarian or if you can't hear the term without rolling your eyes. Writer George Reynolds drops a LOT of information about the history of plant-based diets (at least in Anglophone countries), tosses some deserved scorn at the modern Instagram-friendly trends, and sums up with how vegetarianism is only going to get more important. 

For as much as the old kitchen brigade setup is an obvious totem of sexism, I've never really considered the degree to which sexism is just as prevalent in less storied kinds of cooking. This WGBH article by writer Richard Morgan profiles the world of female pizzaioli. They face sexism on a scale that is almost comical. 

This issue's recipe: Rosé Can Chicken was extremely inevitable, and yet I must have it. 

In middle school I remember reading an article about European vs. American military rations and being AMAZED that French soldiers got wine. This video of Chinese MREs makes me feel better about the ol' US of A.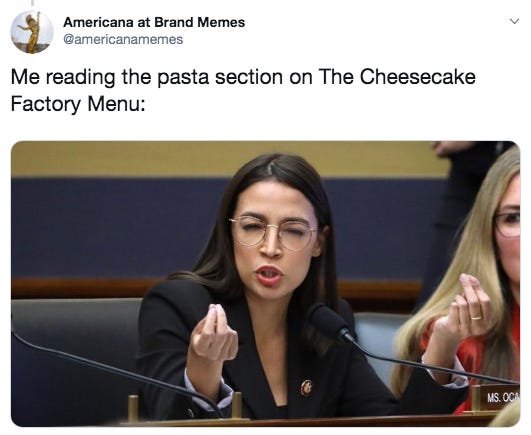 I love a good ode to old New York, but New York Post columnist Steve Cuozzo waits until paragraph 14 of this obituary of the power lunch before mentioning how racist and misogynist the tradition was. LISTEN, I would love to have two martinis at lunch and be able to afford to buy a house. Those days, for good and for bad, are over. 

Long Read: Kyle Chayka, writing in Vox, explores why Iceland has been taking over your Instagram feed for years. It's a really great exploration of why places get "too popular" and what tourism really means. Honestly, I can't do a better job selling it than the subheading: "Tourism has never been 'authentic.'" This isn't really about food, but that's so tied into travel I think it's relevant.

Remember when that lady wrote that Aperol was dead? Lolz. 

I'm not really sure why the Los Angeles Times is writing about French travel, but this story of a trip through Bordeaux and the Dordogne made me quite nostalgic for a similar trip I went on a few years ago. There was a lot of duck. Also, my sister and I got real drunk with a local rugby team. It got weird.  

WIRED profiles Outback Steakhouse's use of AI and video tracking technology. While still a pilot, it's got some intense ramifications, like remote monitoring and algorithms deciding if a server gets a raise or gets fired. The horse seems out of the barn here, because the story mentions how these tools are already in use rather widely, but Outback is one of the few places that will admit to it.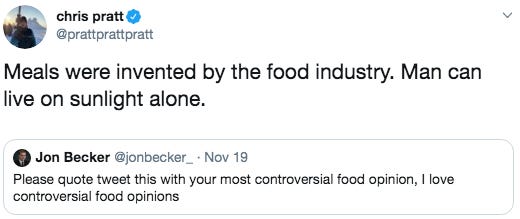 As I see more of my peers raising children, I really understand how hard it is to get kids to eat anything, let alone healthy food. The New York Times favorably reviews a new book "Kid Food: The Challenge of Feeding Children in a Highly Processed World" by Bettina Elias Siegel. The book is part cultural history, part guide. The guide part mixes tips for getting kids exposed to vegetables with tips for local and national activism to create a healthier food environment. 

There's a lot to like in this in this story about a Florida town that opened its own grocery store, but this quote makes me want to tear my hair out: 

"By definition, a collectively owned, government-run enterprise like the Baldwin Market is inherently socialist. But [Mayor] Lynch, who has a nonpartisan position but governs a town where 68 percent of residents voted for Donald Trump in 2016, doesn't see it that way. From his point of view, the town is just doing what it's supposed to do: providing services to residents who already pay enough in taxes."

Earlier this year, we all tweeted eye rolls about student complaints that the food at Oberlin College wasn't authentic enough. Vimal Patel, writing in the Chronicle of Higher, shows how wrong we all were. The food was terrible, and kind of offensive! More than that, Patel writes about how issues that would have previously been local kerfuffles get blown up into symbols of the culture war. This is a great read.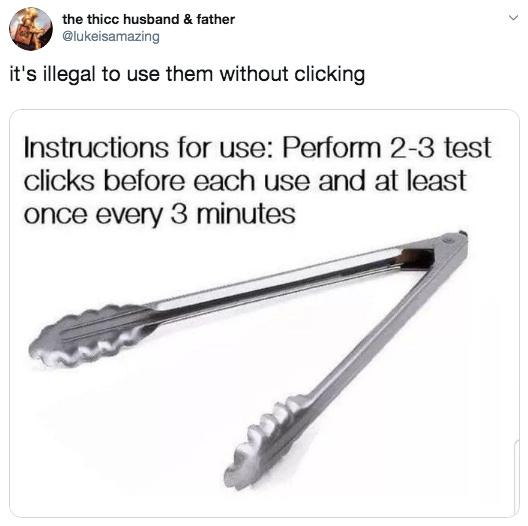 The people I know who are most into food (my sister and friend Jordan) are incredibly into Bon Appetit's Youtube videos. Bobby Finger in Jezebel coins the phrase, "The Bon Appetit Cinematic Universe" and writes a long profile about his love for the videos. If you don't know about this, you are probably confused. If you do, you've clicked already. This year's Thanksgiving issue of Bon Appetit is a rather seismic media event. Rather than the videos being recipes from the magazine, they centered the entire print edition around the previously produced videos. A subtle distinction? Sure, but it shows that "pivot to video" doesn't have to be a shitty punchline. Definitely read this profile and check out the videos. They are a lot of fun.

Helen Rosner writes a short but poetic essay about the history of the Entenmann family. She imagines how lovely it must be to live as part of a family fortune built on butter and sugar. 

Cafeterias are probably one of the best and most American food concepts. There's an egalitarianism that I find greatly appealing. I was reading this Food & Wine feature on the best cafeterias in America, and thinking that someone should open one in New York. Then I realized that the giant deli I have lunch in 2-3 times per week is essentially just a cafeteria. Lots of stations for different kinds of food, all sorts of people-- the things that make America great. 

New York City
Adam Platt writes a eulogy of sorts to Foie Gras. New York is about to ban the food, and Platt writes that it almost feels redundant to ban it. It's already disappearing from menus across the city as other trends take hold.  

In the last issue of Snack Cart, I asked what happened to chef JJ Johnson. His well-reviewed midtown restaurant closed suddenly in July. Marian Bull is here to tell us about his new spot. Field Trip is a fast casual restaurant in Harlem designed to highlight how diverse and amazing rice can be. Bull describes a crab rangoon-ish appetizer that will probably get me to make the trip.

THE review that folks have been talking about is Pete Wells' blistering takedown of Peter Luger. Wells sharply criticizes the Brooklyn institution as having gone from self-assured and iconic to rote and lazy. The little things that felt like part of the charm: gruff waitstaff, sort of meh sides, and high prices, are feeling more and more like reasons not to bother going. Wells argues that the food, even the steak, just isn't that good anymore. He awards it no stars. I've never been to Luger's, but I really appreciate critics taking the time to check in on places like this. Even if it will always be full because of tourists, tourists deserve good food too! 

The complicated flavors and influences of Filipino food always seem to bring out the poetic side of writers. So it is with Ligaya Mishan's piece on Kusina Pinoy Bistro, a new, slightly more upscale Filipino place in Woodside. I mean, "Bicol Express is another classic, pork grown indolent in coconut milk and needled by chiles." Damn! 

It's hard not to read Pete Wells' review of Gotham Bar & Grill in context of his Peter Luger's review. He profiles a New York City institution that is radically moving into a new era, while still maintaining a high level of excellence. He awards the restaurant, under new chef Victoria Blamey, three stars. 

City Bakery, a beloved institution with some of the best hot chocolate in New York, closed last month under vague claims about overwhelming debt. The City digs into that claim, and finds out how the beloved store drowned under predatory loans that are killing businesses across the city. The City is just absolutely essential. Every New Yorker should subscribe. 

Ryan Sutton takes a completely opposite tack from Wells in his review of Gotham Bar & Grill. While Wells focused on how much the place changed, Sutton focuses on how much it stays the same. Honestly surprising to see so much daylight between the two. 

Please, please, please read the Sutton takedown of the new Sweetgreen concept.

Eater's profiles Libby Willis, the chef-owner of MeMe's Diner in Brooklyn. Willis moved into the apartment above her restaurant, and the profile paints a picture of an idyllic life. MeMe's is wonderful in all respects, and one of the fun things about going there is how often you see Willis eating there herself. 

Definitely read this piece about the closing of Tom Tom's, the last classic red sauce Italian place in Gowanus. I pretty much love every quote from owner Anthony Catapano. Usually these stories are tinged with bitterness or regret, but he seems VERY ready to retire. He also speaks in glowing terms about some of the new neighborhood restaurants.
Chicago
In the end, there will be no restaurants at all except for Time Out Markets. 

I really like the Chicago Magazine Hot List feature. It's a simple, creative, and fun take on the list format.

Grant Achatz of Alinea fame has gone in a slightly different direction for his new spot. The St. Clair Supper Club is an ode to the midwestern supper clubs of old. Jeff Ruby marvels at how the chef who invented the edible balloon now has a menu where prime rib is the only entree. WASP food is the new trend. My time is now. 

"I've been trying to get my head around Flora Fauna for weeks now. The menu is all over the place — elote cakes here, jerk pork shank fried rice there — and the website name-checks more countries than a Eurailing college junior." <-- this is a very, very funny review. 

Do you want to watch Chance the Rapper eat absurdly hot wings and talk about Chicago food? Sure you do! 

It's nice to see some welcome changes to the Chicago Tribune. Their website (the worst I regularly look at) has been redone, and there are new voices writing some of their reviews. 

Nick Kendelsperger reviews Logan Square's The Whale, where he is baffled that a restaurant which is so bad is somehow so popular. "The Whale is a clip-on tie" is SUCH s specific and perfect burn. 

Louisa Chu writes a preview (not a full review, but it might as well be) of Gaijin. The West Loop restaurant is focusing on okonomiyaki and kakigori. Love to get a new voice doing review-like stories, though I wonder if she needed to devote so much of the review to explaining what the dishes are? She probably knows the Chicago audience better than I do. 

But never fear! Phil Vettel is still here. I've been critical of Phil's stuff, but this review of Good Fortune reminds me that he's quite good at breaking down and describing dishes. So good, in fact, that I got quite hungry reading his review. It's also refreshing to see a critic admit (as he does here) that there are particular things he likes! Just because they aren't always what I like doesn't mean that they, or Phil, are bad. I'll keep that in mind. 

I don't always think of Japanese food as having a sense of regionalism to it. Certainly not outside of Japan.  Mike Sula favorably reviews Rolling Meadows' Umacamon Japanese Kitchen. Besides the sushis and katsus one would expect, it also serves the cuisine of the southern Japanese island of Kyushu. I'll have to do a better job of scanning the menus, even in places I don't think reward that. 

It's thoroughly bizarre to have someone who is 36 be described as the "godfather" of anything, but Mike Sula's review of Sheeba Mandi House is really a profile of Chef Abu Hani, the godfather of the Chicago Yemeni food scene. 

Interesting story about the rise in aged beef. Increasingly Chicago chefs are valuing what chefs in other cultures do: the funkier and more aggressive taste of cows that have lived a longer life. I'm a huge fan of anything that drives us to value meat more.

The Fooditor 99 is here! Get a copy! Fooditor is an awesome Chicago-only resource. I love the care and dedication that comes from this independent media outlet. For example, this long feature on how the team at Blackbird. The restaurant was built on localism and simplicity, but they are starting to offer an ultra-high-end tasting menu built on international ingredients. This is to keep up with the crowds coming in because of their Michilin star. The story taught me a lot about restaurants and the food economy work.
Out of Context J. Gold of the Week
"...a foil-wrapped construction the size and girth of your forearm, which drapes over a paper plate like a giant, oozing sea cucumber or, perhaps more to the point, like an appendage of John Holmes. It is impossible to look at a Super Burrito without marveling at the flaccid, masculine mass of the thing. It is probably even harder to bite into it without laughing." -- link